Belmont is the largest neighborhood on the west side of the city, with homes from the 1960s up to the present day. It is known for wide streets, friendly neighbors, and stunning western views. There's also a small community-maintained park in the center of Belmont with tennis courts. Many homes — especially those on the edge of the neighborhood on the western and southern sides — have amazing views of the countryside and western mountains. The Fall colors explode in this area of the Valley, and Belmont residents get a picturesque view of this magnificence!
Belmont Estates boasts large, well-constructed homes with spacious yards. (No cookie cutters here — each home is unique!) This community loves celebrations! Each Independence Day, there are little flags lining the streets as a sort of memorial for the 4th of July. Belmont also hosts a popular yard sale each Fall.
Quick Stats:
Average List Price*: $283,460
Average Selling Price*: $271,750
Average Home Size**: 4 bedrooms, 2.5 bathrooms, 2504 square feet
2009 School Districts: Mountain View Elementary, W S Pence Middle, Turner Ashby High School
Links of Interest:
Map of Belmont Estates: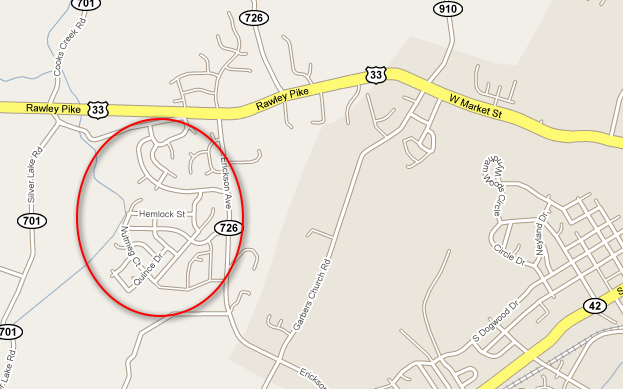 * This data is for homes sold from 9/23/08 – 9/22/09. Pulled from the HRAR MLS.
** This data is for any homes ever listed in this subdivision. Pulled from the HRAR MLS.