Stone Spring is a small community located on the southeast side of Harrisonburg across from Stone Spring Elementary School. This neighborhood is in close proximity to city conveniences, and has easy access to all parts of Harrisonburg via Port Republic Road, Stone Spring Road, and Neff Avenue.
Homes in this neighborhood were built in the late 1990's and early 2000's. Prices range from around $225,000 to $325,000. These homes were built with quality and care, and many properties have nice sized yards — some of them fully fenced! It is a lovely community with friendly folks.
Quick Stats:
Average List Price*: $286,000
Average Selling Price*: $283,750
Average Home Size**: 4 bedrooms, 2.5 bathrooms, 2110 square feet
2009 School Districts: Stone Spring Elementary School, Skyline Middle School, Harrisonburg High School
Links of Interest:
Map of Stone Spring: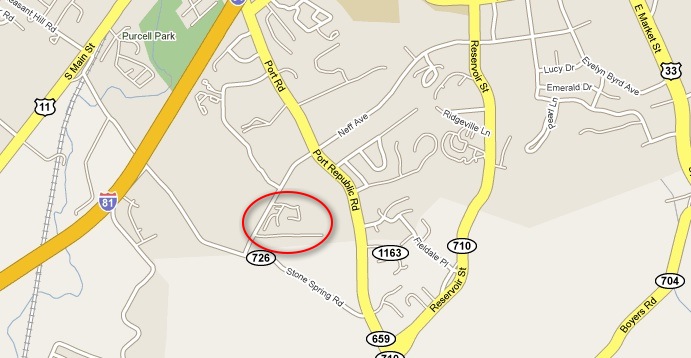 * This data is for homes sold from 9/17/06 – 9/16/09. Pulled from the HRAR MLS. (Low turnover!)
** This data is for any homes ever listed in this subdivision. Pulled from the HRAR MLS.