If you've driven on Port Republic Road in Harrisonburg recently, you probably noticed that construction is underway. The road will be expanded from two lanes to four to accommodate for heavier traffic patterns going to and from the new Rockingham Memorial Hospital. Funding for this project actually came from the American Recovery and Reinvestment Act, and will cost approximately $10.2 million.
The timeline is estimated to be two years. Road construction for two years may seem daunting, but VDOT officials have said they will do their best not to close the road at any given time, and to make it as easy as possible on drivers.
So, where exactly is the road construction taking place? See the map below. The red push pin represents the new hospital site. (Note: Click on either map to view the interactive Google Map.)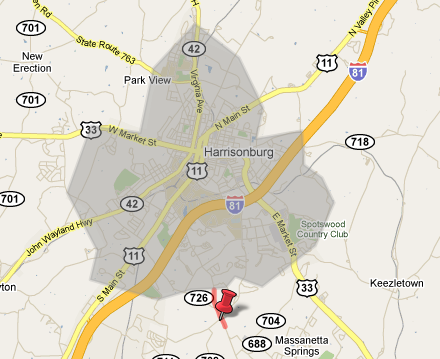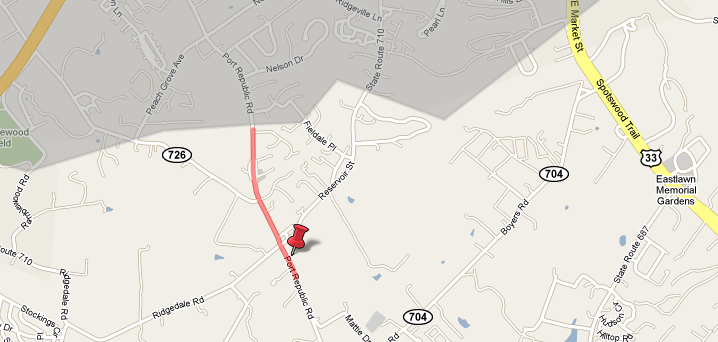 Craving more information? Click here to watch the news report from WHSV regarding this road construction project.