We've already completed the first quarter of 2010! Spring is fully underway with the local real estate market picking up a plethora of new listings every day, but lets take a look at how our market has fared over the duration of March and the first quarter.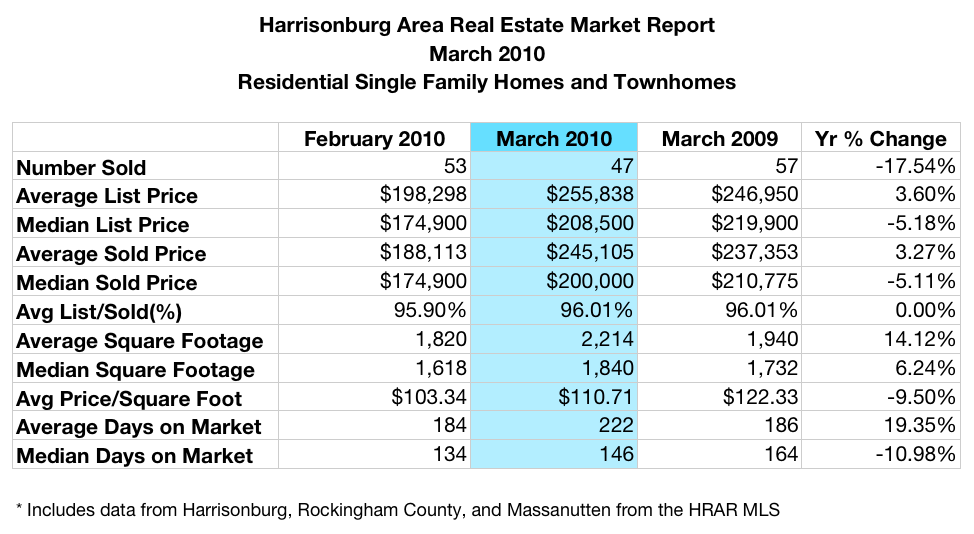 This is not one of the more encouraging reports we have posted.  The number of sales in March lagged behind both the previous month (the opposite of what normally happens from month to month at the beginning of the year) and the previous March.  The silver lining is that average and median price improved over the previous month.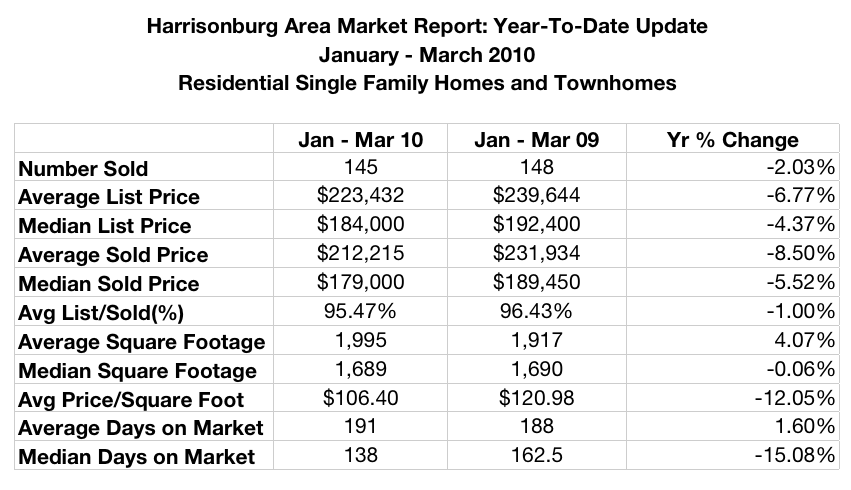 Overall, I am very encouraged to see that the number of sales in the first quarter held nearly even with the previous year.  Last year after the first quarter, sales were down around 25% compared to the previous year, and 2009 as a whole ended up down 13% compared to 2008.  If 2010 can stay close to 2009 in terms of sales volume, that will be a clear sign of recovery.
However, the downward movement of average and median sales price concerns me — and average price per square foot is down more than 12% compared to the first quarter of last year!  This is a trend we will be watching closely.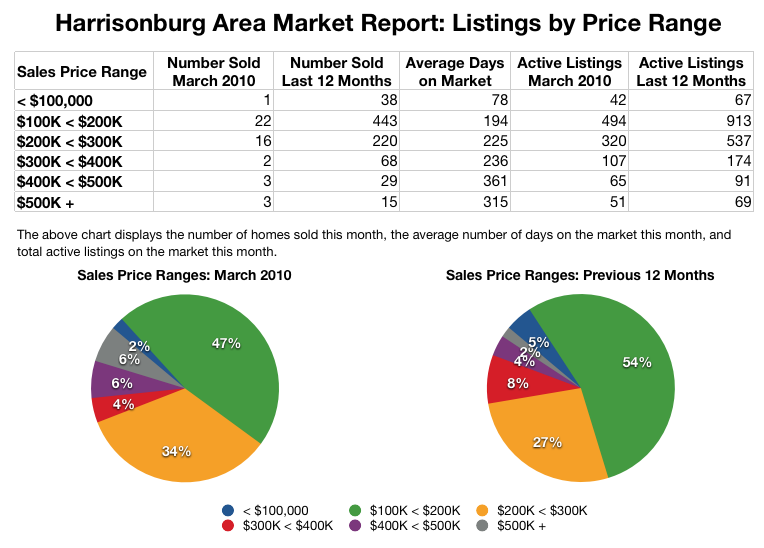 Sales by price range holds the trend of having the most homes sell in the $100,000 – $200,000 price range. The days on market numbers are high for most price ranges, but in this market, that is what to expect. Perhaps the rest of 2010 will improve.