Last month's market report was a bit of a downer, and one that proved we need to watch some trends closely — sales volume and average price per square foot, specifically. April was the final month for first time home buyers (and "move-up" buyers) to take advantage of the tax credit, so we expected to see a surge in sales volume this month. See below to review the numbers closely.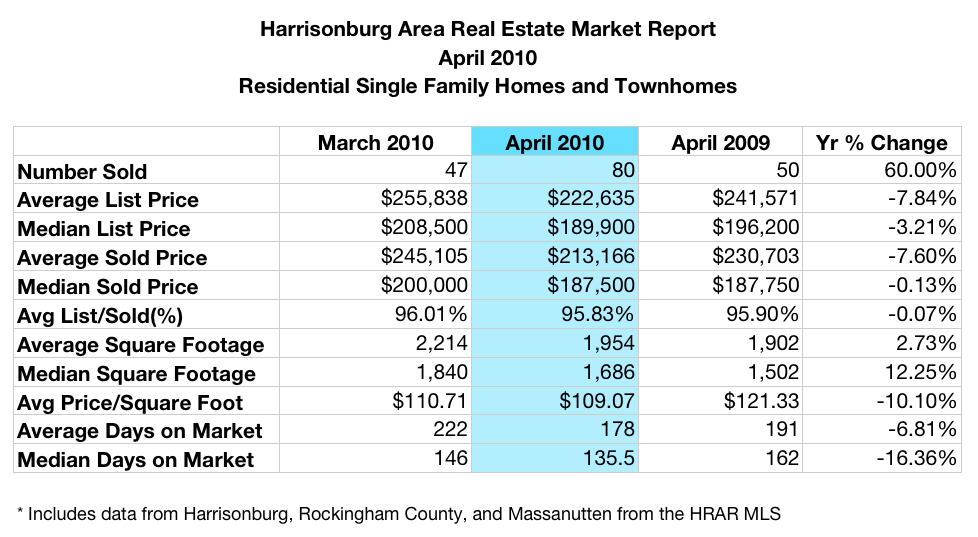 No, that is not a typo. Sales in April were up by 60% from April 2009! This is a great boost for our local real estate market because homes are selling and keep the market moving forward.
The other trend we were keeping an eye on specifically was average price per square foot, which did not fare as well this month. In fact, it was down 10% from last year at this time. The true numbers, though, are the year-to-date statistics below, as they are more telling of how the market is doing long term so far this year.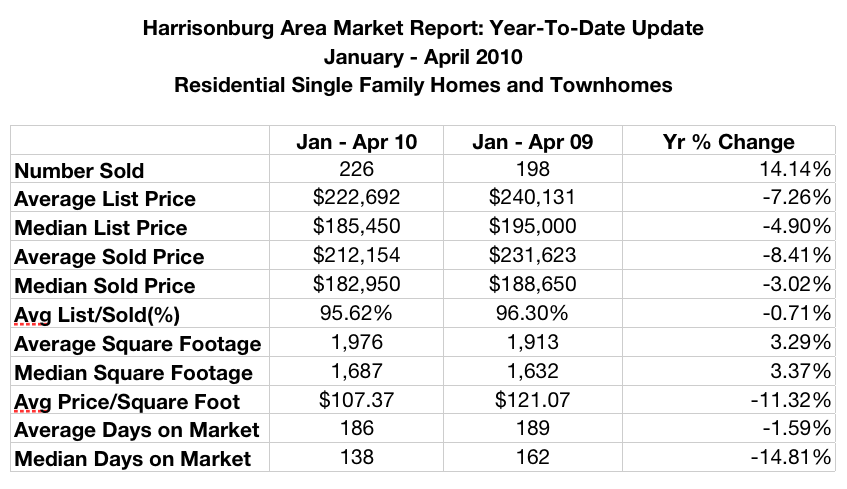 Because of the nice boost in sales volume from April 2010, we see that overall sales for 2010 are up over 2009 sales by over 14%. Sales prices, however, are still in the negative, but this is the market's way of evening itself out from the hit it took over the recession.
Average price per square foot so far this year has taken a downturn of 11.32%, but that is a better number than we saw last month (-12.05%), so things are perhaps gradually turning around.
Now lets take a look at sales by price range: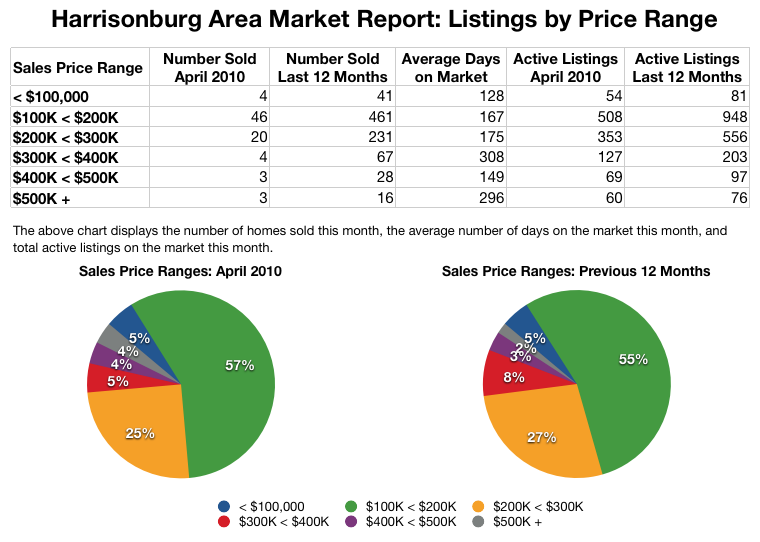 As usual, the majority of homes in our area are selling in the $100,000 – $200,000 price range. This may change a bit now that the first time buyer tax credit has expired. Compared to March, though, homes are spending less time on the market, which is great news for sellers.
Overall, April turned out to be a fairly positive month for the Harrisonburg real estate market. Sales volume and square footage numbers are up, and hopefully prices will even out sooner rather than later. Buyers, take advantage of this opportunity to get "more bang for your buck!"