Last month, we saw sales volume increase by 60% from the same time last year. We were excited to see that surge in sales because it showed promise for our local market moving forward through recovery. This month didn't fare as well, but sales volume only dropped by 5%, and year-to-date numbers are still showing signs of recovery, so we still feel upbeat about our real estate market!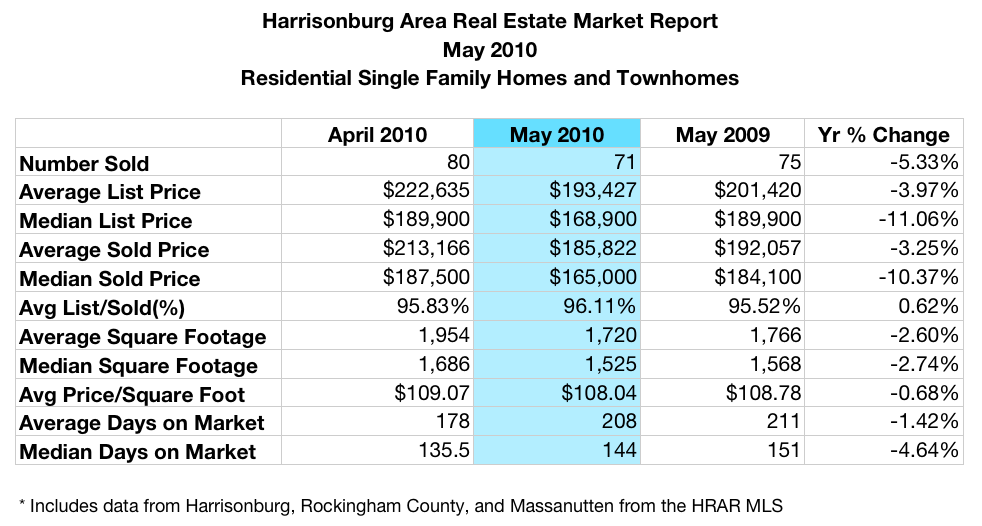 Another key factor in tracking the real estate market is average price per square foot. Compared to last year at this time, this statistic only changed by -0.68%, which is a very minimal change! Another positive note is that days on market have decreased, which means homes are sitting on the market for less time. Plus, the average list/sold percentage increased a bit, meaning that those homes that were listed actually sold (rather than being withdrawn from the market for one reason or another).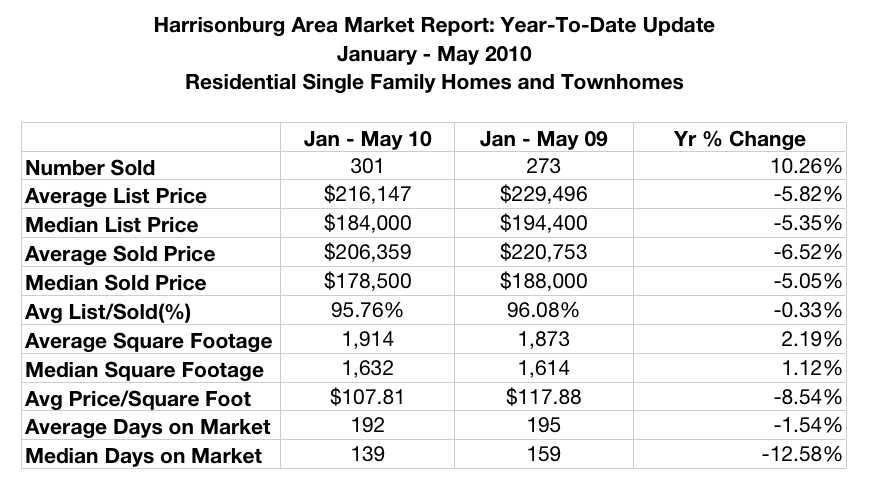 Year-to-date numbers are more telling to the market's condition because it takes into account a longer range of time. This year, folks are buying slightly larger homes for about 5% – 7% less money than last year at this time. Sales volume is also still up 10.26% from last year! Again, these numbers also show us that homes are sitting on the market for less time, which is great news for sellers.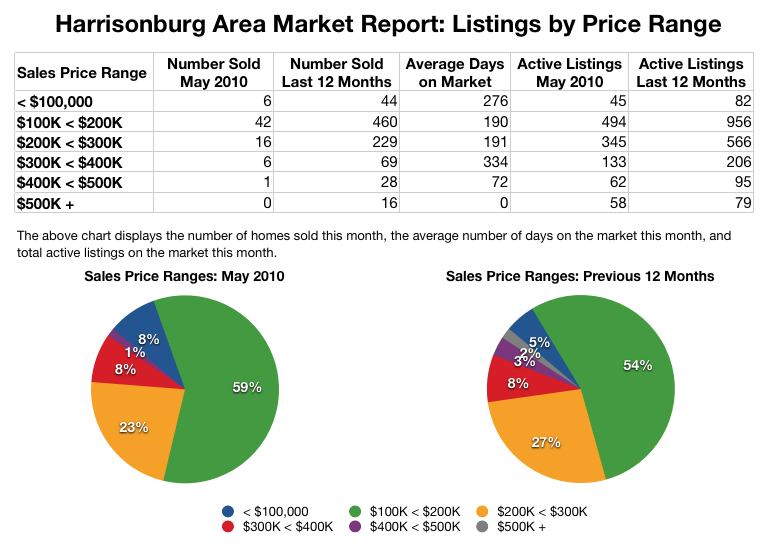 Most homes are selling in the $100,000 – $200,000 price range, which is no surprise because that is where most of the inventory lies. Homes in this price range are also sitting on the market for an average of 190 days. Only one home sold in May 2010 in the $400,000 – $500,000 range, and it was on the market for just 72 days.
Overall, May showed us a bit of a dip from April, but also showed us some positives, which we are encouraged by. Folks taking advantage of the first time home buyer tax credit have until the end of June to close on their homes, so we may see a healthy dose of sales next month as well. We look forward to seeing how the summer months pan out!