Lake Pointe is this area's most luxurious neighborhood, with gorgeous custom built homes on large lots of about an acre or more. Many of these homes have glorious views of Lake Shenandoah and the Blue Ridge Mountains. This neighborhood is tucked away between the edge of Highland Park and the lake, which provides privacy and arguably the best location in the area. Lake Pointe also features gently rolling terrain, mature trees, pristine landscaping, and beautiful details incorporated into each home.
Homes in Lake Pointe range in price from $600,000 to over $1 million.
Quick Stats:
Average List Price*: $725,000
Average Selling Price*: $683,500
Average Home Size**: 4 bedrooms, 3.5 bathrooms, 3959 square feet
2010 School Districts: Peak View Elementary School, Montevideo Middle School, Spotswood High School
Links of Interest:
Map of Lake Pointe: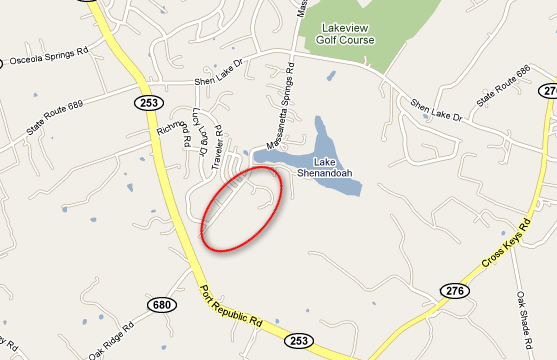 * This data is for homes sold from 6/9/09 – 6/8/10. Pulled from the HRAR MLS.
** This data is for any homes ever listed in this subdivision. Pulled from the HRAR MLS.