Despite tough economic times, Rosetta Stone, a Harrisonburg-based language technology company, is expanding again. They had previously expanded by adding numerous jobs. The growth that Rosetta Stone is experiencing has been, and will continue to be, beneficial to the Harrisonburg community. To compensate for this growth (which includes the launch of a new product), the company has leased 6500 square feet on the third floor of the Wetsel Seed building in downtown. As a side note, the new Union Station restaurant resides on the second floor of this building, and retail space is available on the main level.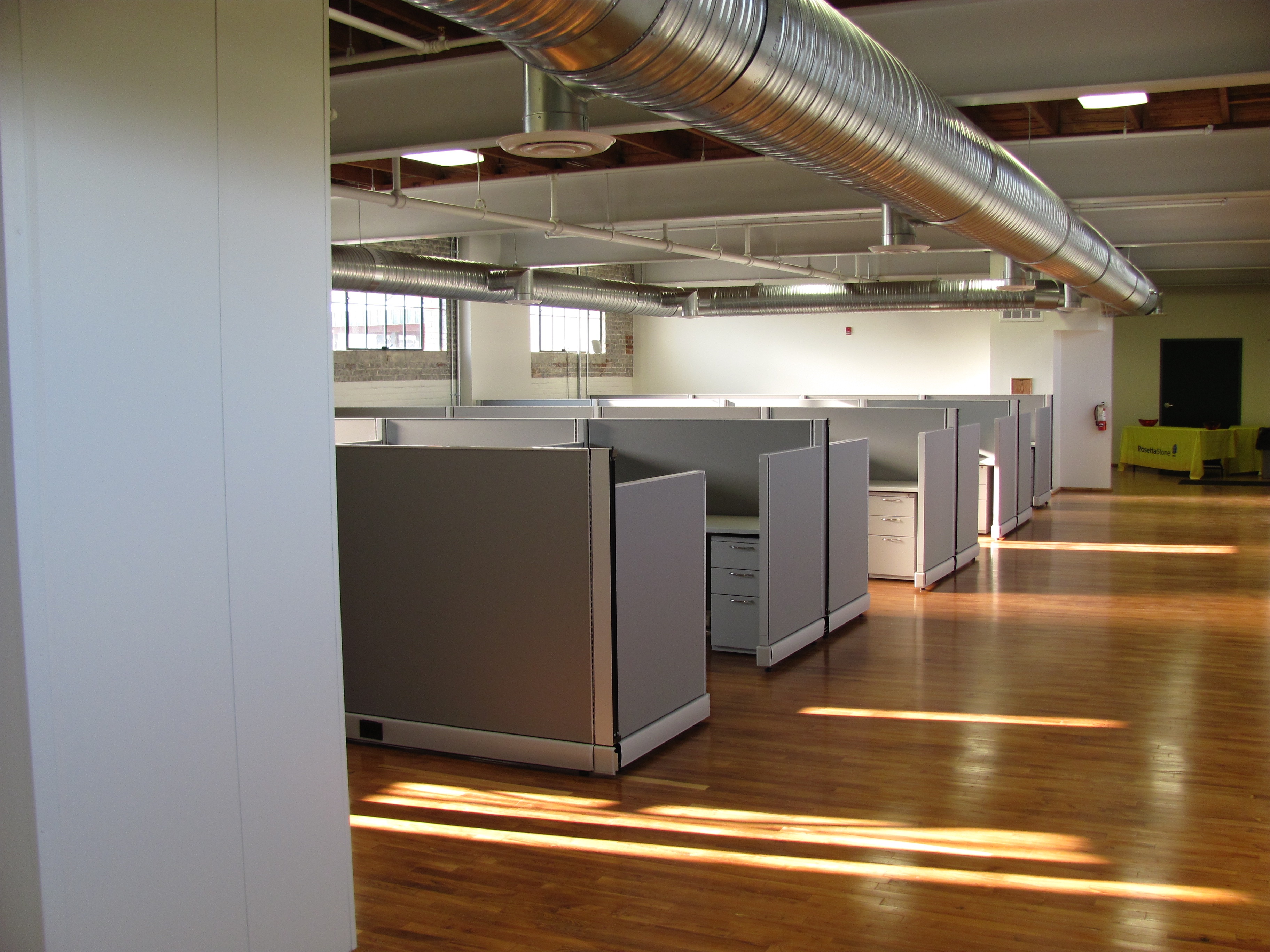 Light streams through oversized industrial windows and low walls between work stations allow for a clear line of sight across the expansive rooms.  This open environment echoes the progressive, collaborative-focused culture that Rosetta Stone has cultivated from their very foundation.
Even Senator Mark Warner has deemed this expansion worthy of praise. He took a tour of the new work space on Tuesday.