Last time we reported on our area real estate statistics was in June, for the year-to-date May numbers. We are now fast-forwarding to September (you can read why here). The first chart below does show the August overall numbers, so we get a taste of what the market did a bit over the summer, but lets focus on September. Ever heard the Green Day song called "Wake Me Up When September Ends?" We sort of felt this way a couple weeks ago. Now September is over, we've woken up, and we're ready to face the music, so to speak.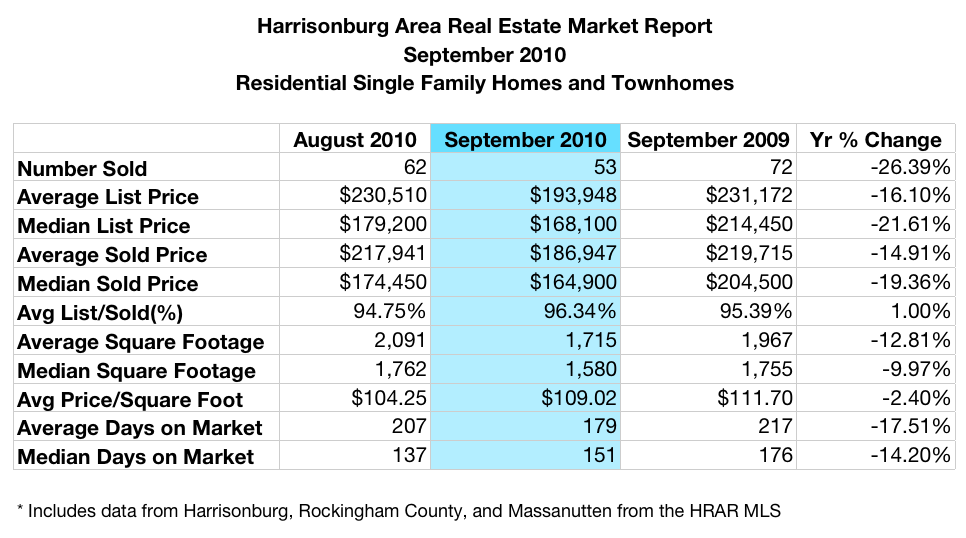 As you can clearly see, sales were down by more than 26% compared to last year at this time. Prices were down too across the board. Folks purchased smaller homes this month, too, but homes sat on the market for less time, which means inventory is moving… slowly. Sales and prices were down from August of this year as well. Numbers don't lie, and this report is nothing positive, but we're anticipating the October report, which may bring some light. Only time will tell. Keep in mind that a 30-day span is a very small window of time, and we frequently see big swings in statistics. This is why it is usually a better idea to look at year-to-date numbers as well.
Sales are down just under 3% compared to last year, and prices took a dip of about 4% – 5% overall. Negative stats aren't good by any means, but small percentages we can cope with. There are still three months left in the year, so perhaps we'll knock a percentage or two off of these decreases. You'll notice that buyers are purchasing slightly larger homes this year than they did last year.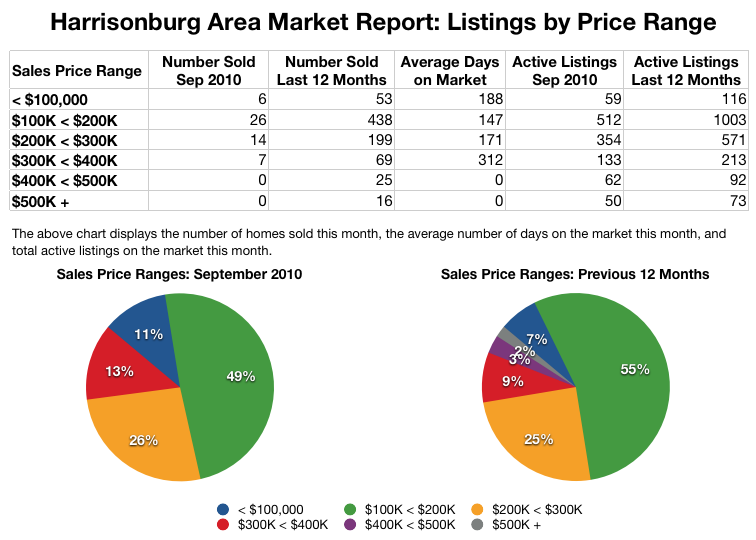 These charts show us sales by price range. Between $100K and $200K is most popular for buyers, followed by the $200K to $300K range. These homes sat on the market for an average of about 160 days before selling. These price ranges also have the most inventory, so there are more options for buyers to choose from.
Again, these numbers are not great, but they are what they are. Hopefully October will bring some positive results to our local market. Stay tuned to find out!