Looking for something fun to do in Harrisonburg? A new mini golf course is opening up in June! Located in the Cloverleaf Shopping Center, Putter-A-Round promises to be a family-friendly place for folks of all ages to have a great time.
Dan and Tracey Burnett have been wanting to open a mini golf course in Harrisonburg for about ten years now, and finally got the opportunity to do so. Why did they choose to start a mini golf course, and what will they offer?
There are not a whole lot of options available for families in this area that are inexpensive and interactive. We also are going to have opportunities for fundraisers for charities and for local organizations such as churches, little league groups, schools etc. that want to raise money. We are going to be having some fun theme nights too such as dress like a pirate night or wear a crazy hat night and get a discount off your game. We are offering large group discount rates and  also have 2 rooms available for parties and events.
Having a mini golf course in an indoor facility means it can be open year round! Plus, they can use blacklights for "glow-in-the-dark" mini golf. They have painted all of the obstacles in bright colors so the course will glow.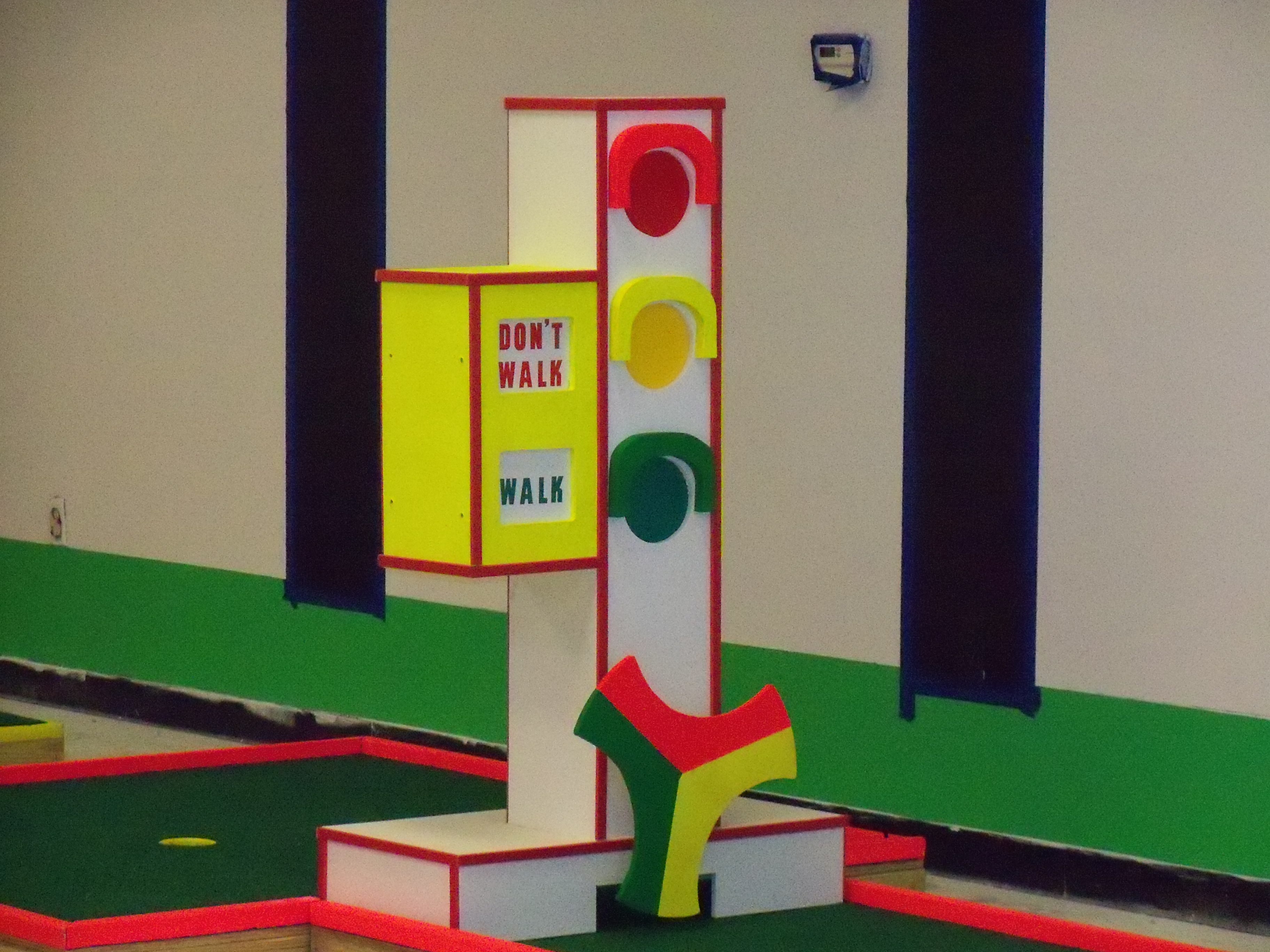 No official hours of operation have been determined yet, but the projected opening date for Putter-A-Round is June 4, 2011.
Putter-A-Round
103 S. Carlton Street, Harrisonburg, VA 22801
540-442-7888
Putter-A-Round's Facebook Page
Rates:
$6.50 Adults
$4.00 Children 6 – 12
FREE Children under 6
Group rates available
Call the number above to book a party room for birthday parties or special events!