At Tuesday night's city council meeting, a proposal was made to build an amphitheater in Downtown Harrisonburg next to the Harrisonburg Farmer's Market. It would be situated on the city-owned municipal parking lot next to the Farmer's Market, and perhaps use up some of the space in the grassy area next to Turner Pavilion as well.
This could be a great for existing downtown businesses, and could also bring in more locally owned businesses and restaurants as well. The night life could experience revival, and it would provide more possibilities for events. Some of the owners of downtown shops had positive comments about this proposal, and we couldn't agree more!
Below is an image of the proposed amphitheater superimposed on the city, and how it would be situated next to Turner Pavilion.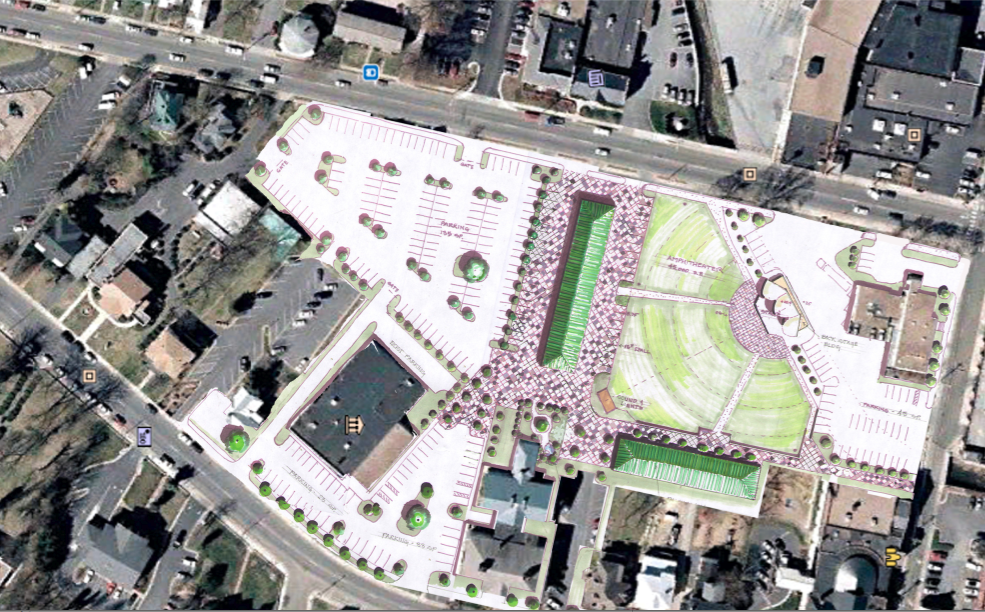 How would you feel about an amphitheater being built in downtown Harrisonburg? Would you utilize it?