Property taxes in Virginia, compared to the rest of the US, are pretty much in the middle, if not on the lower end of the scale. Did you know that according to Credit Sesame, who provides a really cool interactive map of property taxes by state in the US, New Jersey home owners paid an average of 27 times more in property taxes than home owners in Louisiana? (Sorry Jersey folks, but the numbers don't lie!)
Additionally, Harrisonburg and Rockingham County residents pay, on average, less than many other parts of Virginia. We maintain a relocation guide, and in it is a section dedicated to local tax rates. Currently, Harrisonburg city residents pay 59 cents per $100 of assessed value on their properties, and county residents pay 60 cents per $100 of assessed value. If you figure the median home price of $190,000 (in 2009, it was), a city resident pays about $94 per month in property taxes. That's a steal compared to other areas of Virginia, and the nation!
Want to check out the nifty property tax map? Click the image below to try it out!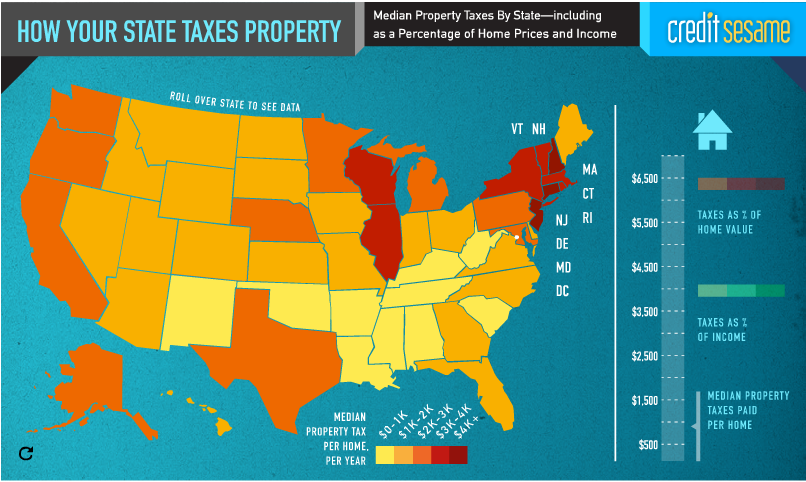 Quick Facts for Virginia:
Taxes as % of home values: 0.74%
Taxes as % of income: 2.53%
Median property taxes paid per home: $1,862
Just another way that Harrisonburg proves that it really is "The Friendly City."