Summer vacations have officially begun! Soon folks will be taking beach vacations and getting out of town. Most Harrisonburg residents are quite busy this time of year, but that doesn't mean the real estate market has slowed down. In fact, it is still chugging along nicely!
[Click any image to view larger version]

As you can see, May's year-to-date numbers are ALL positive — including an increase in sales by almost 7%, an increase in median sales price of 7%, and an uptick in average price per square foot (AKA home values) of 1.1%! Average DOM increased as well, which isn't usually a positive change… homes are sitting on the market for 9 days longer this year than last. Not a huge change.

Sales increased from last month by 6. This is the fourth month in a row that sales have been on the rise!
Though the number of contracts from last month have decreased by 3%, year-to-date they have risen by almost 20%! This bodes very well for the sales numbers to come in the next few months.

As per usual, we see a dip in contracts during the winter months, and a rise in the spring. May is often a busy month for many folks, so we hope to see June's number come back even stronger next month. As you can see, June of last year was a great month for contracts in our local real estate market!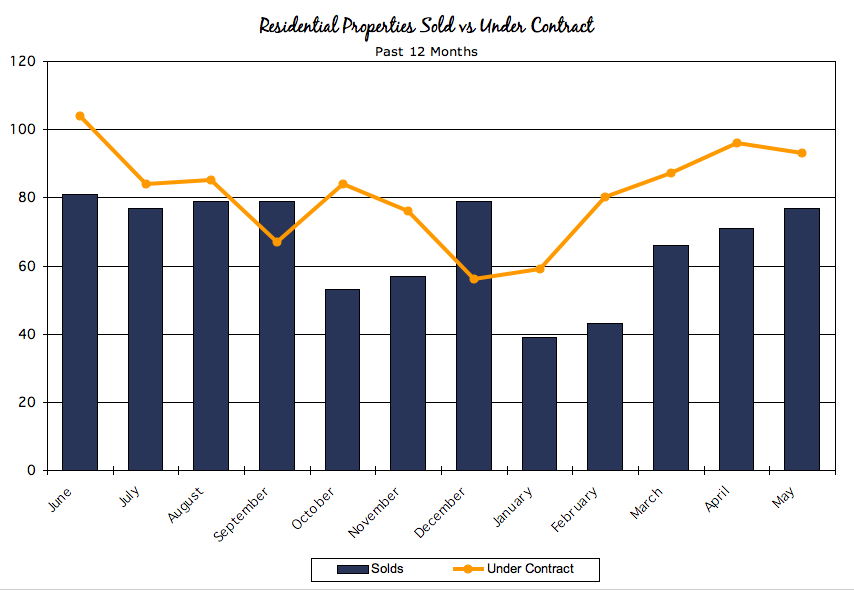 To compare both sales and contracts in one chart, we can see above that contracts continue to rise above sales, which is a great thing. Not all contracts actually close and become sales, so having that cushion is okay.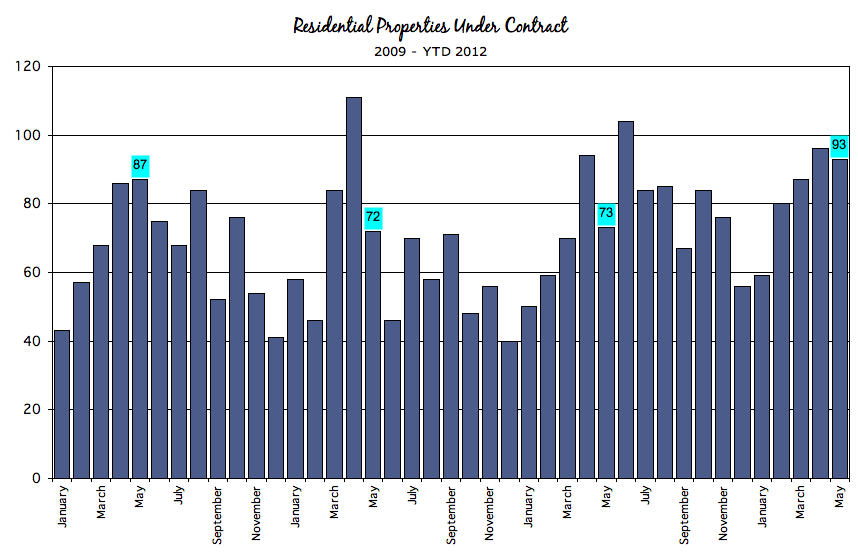 The chart above shows us the number of homes that have gone under contract from January 2009 through May 2012. This May produced more contracts than any of the others over the past three years!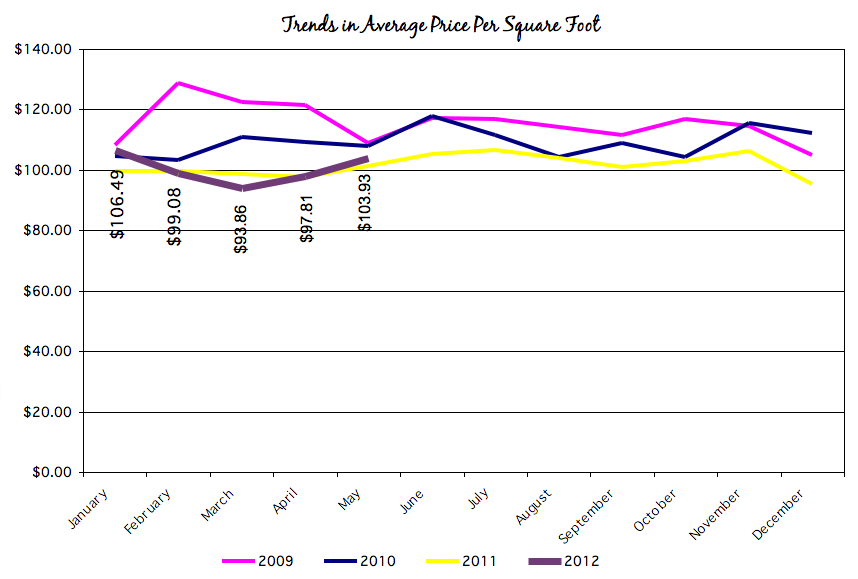 Finally, home values in the Harrisonburg area have hovered in the $90 – $110 (per square foot) range for a long time. Year-to-date, home values are at $100.05/square foot, and in May 2012 specifically, they were $103.93/square foot.
Overall, May showed us some nice positive trends, and we look forward to a positive summer for our local Harrisonburg real estate market.
Stay tuned for more Market Trends right here on Harrisonblog!