A new year brings new opportunities, new challenges, new experiences, a new outlook. 2012 brought an increase of 9.2% in home sales for the year, and though home values dropped 1%, our team is confident that this number will turn to the positive in 2013. Lets take a look at the year so far, as January's numbers are in:

Take note that January market reports are actually quite boring… only one month of numbers are shown, winter isn't usually real estate's best season, and its just sort of dull. However, this year the number of sales has already increased by 20.5% compared to last January! You probably also notice that home values (average price per square foot) are down by almost 13%, too, but remember, this is all based on one month of data. We still believe that these stats will improve this year!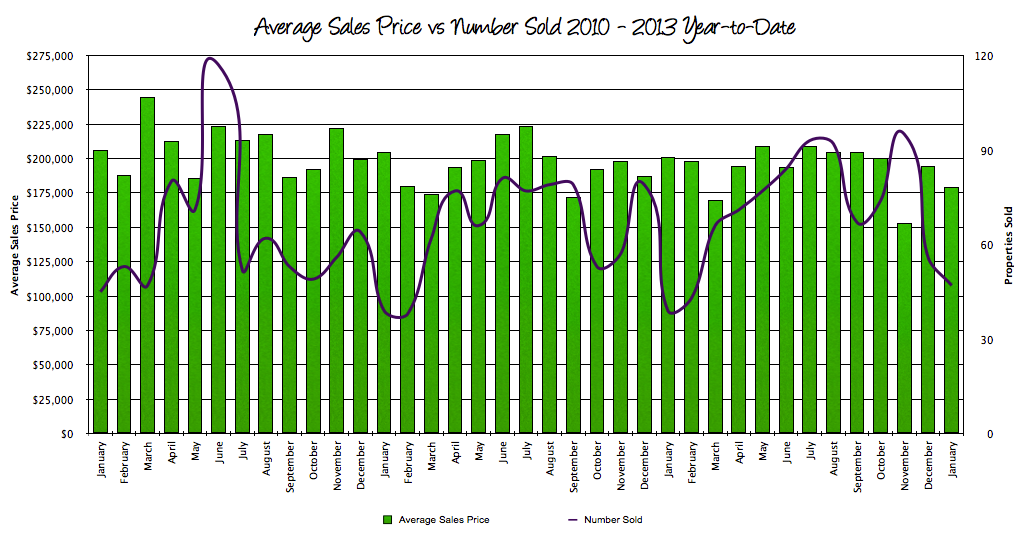 Above is a bigger picture of how sales and average sales prices have been trending since January 2010. Typically, sales in January and February start off pretty slow and then a snowball effect occurs in the spring and through the summer. 2012 showed a bit more stamina in terms of sales as the positive sales numbers kept rolling in through the end of the year (with the exception of September). We'd like to see that happen again this year, but only time will truly tell what is to come for our local real estate market.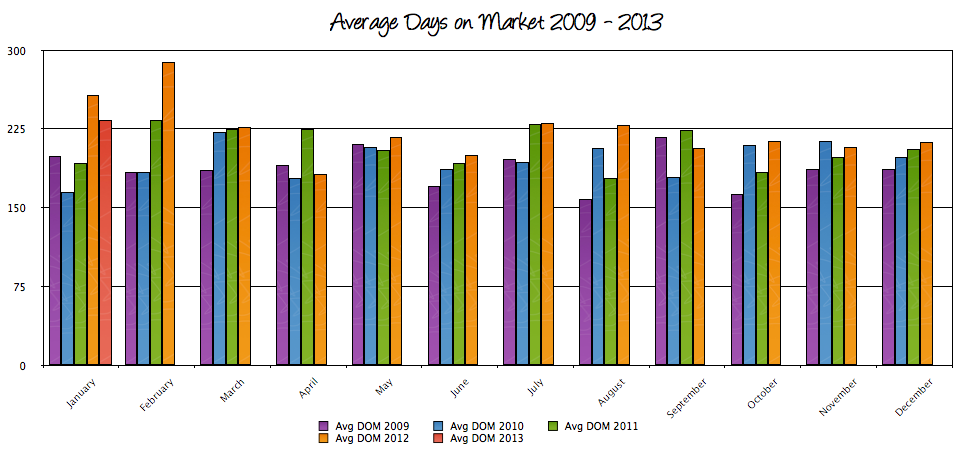 Days on market (DOM) in 2012 reached highs in all months except for two, but in 2013, we already see a slight drop in this number. This is good news for sellers because they can expect to see their home sit on the market for a shorter amount of time.

Lets move on to contracts… the promise of sales. 76 buyers have already committed to purchasing residential property this year, which is a 28.8% increase from last year at this time! During almost all of 2012, we were doting on the impressive increases in contracts, and 2013, so far, is no different. The fact that contracts have increased gives us a good idea of what sales will be like in the months to come. (Contracts usually turn into sales!)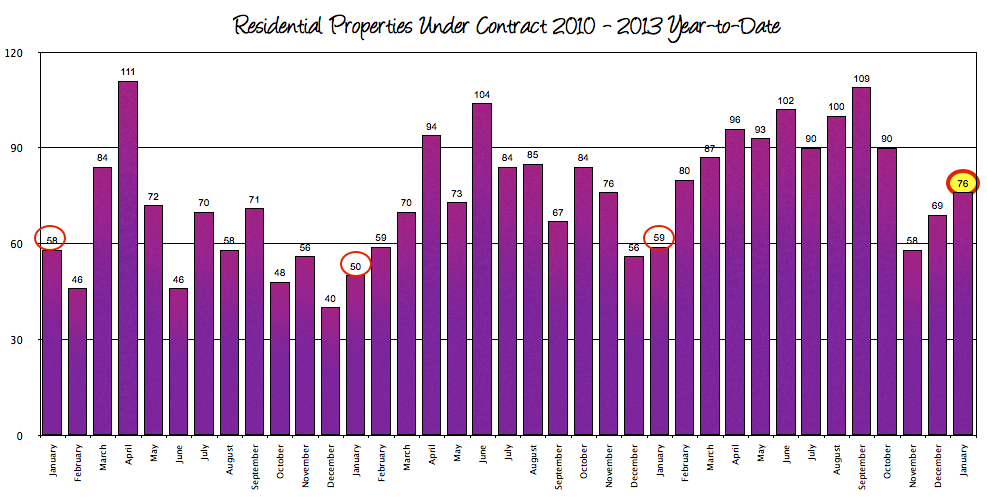 January 2013 was by far the best month for contracts compared to the past four Januaries. As you can see in the chart above, each year has consecutively "beefed up" in terms of contracts, so we look forward to another strong year in 2013!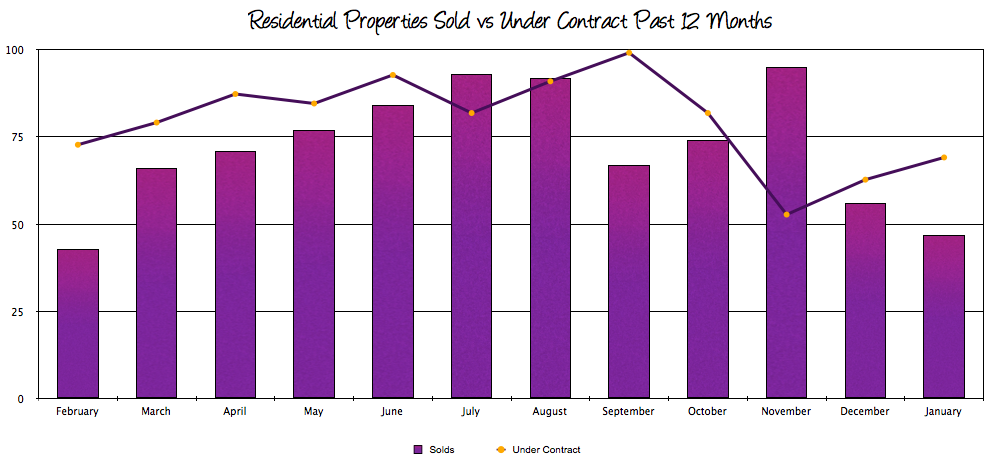 Finally, we see the comparison of sales versus contracts in this last chart. When contracts are higher than sales in a given month, that is a great sign of growth to come because as we said earlier, most contracts turn into sales.
To sum it all up:
YTD Sales are up 20.5%
YTD Contracts are up 28.8%
Home values are down right now, but we predict this will rise over the course of 2013