Back in 2011, we wrote a blog post about the Massanetta Springs neighborhood on the outskirts of Harrisonburg, yet amongst a gorgeous setting in the woods, surrounded by glamorous subdivisions, a beautiful retirement community, and Lakeview Golf Course. Massanetta Springs is truly unique, featuring a relaxing retreat that is literally minutes from the city.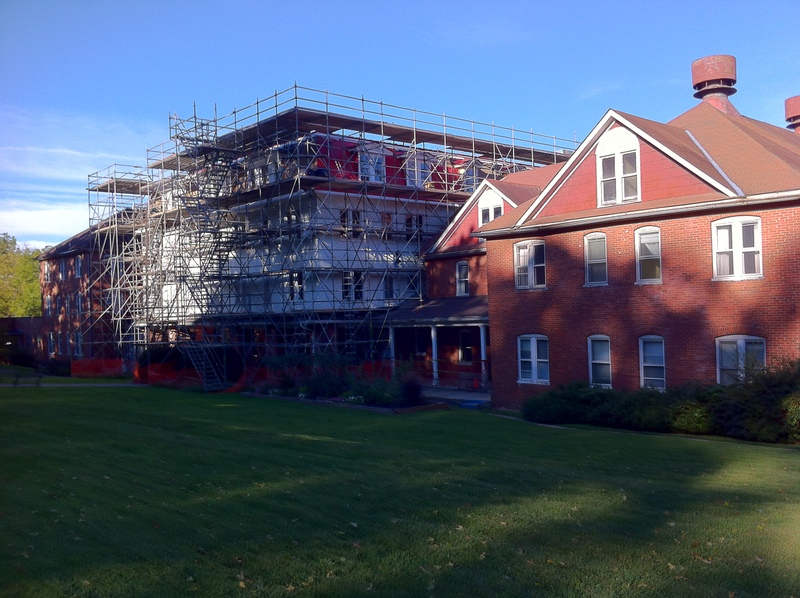 A restoration project of the hotel has begun at the Massanetta Springs Conference Center, which not only updates the look and feel of the building, but also seeks to appeal to a larger demographic. The first phase of the project is already complete, updating the exterior stucco, windows, and roof of the 1910 historic hotel. The entire $11 million project is projected to take two more years.
Because the original hotel was built so solidly, the decision to restore rather than tear down was easy. Did you know this building also houses Rockingham County's second largest dining room? This will be updated with more comfortable chairs, and the hotel itself will sleep nearly 400, including more than 100 suites. The next phases will include renovation of the lobby, elevators, staircases, and finishing the upstairs rooms.
Take a look at more detail of this project, or even make a donation, at MassanettaSprings.org!