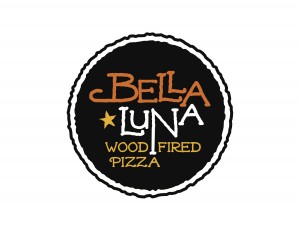 Chris Rooker sat down in one of the conference rooms in our new downtown office and interviewed Wade Luhn, the owner and creative mind behind (the future) Bella Luna, which will be located on Water Street in Harrisonburg. They discussed the vision for the restaurant, the menu, and the experience Luhn wants his customers to have while dining at Bella Luna: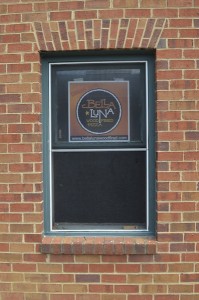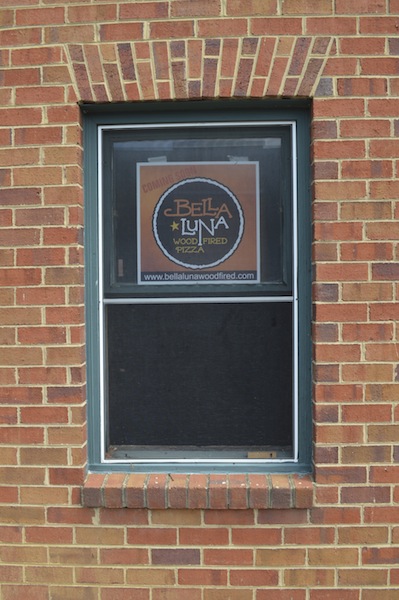 CR:  Tell me about your vision for the restaurant.
WL:  Of course, my goal is to create the best pizza place in Harrisonburg.  But I also want to create a community gathering place that is warm, inviting, and unpretentious.  Not too formal, but not too casual either — "comfortable" is what I'm hoping to accomplish.  The space itself will be compatible with and connected to the menu — which is also connected to the bounty of the Valley. At a basic level, of course, it's all about the pizza! — and I love pizza — but in the sense that we are using locally sourced products… meats, cheeses, produce, etc. — we are also connected to the Valley.  But ultimately it is about fire and pizza.  There is something very magical about fire, and the simplicity of four ingredients (flour, water, yeast, and salt).  It is magical to see the bounty of the Valley transformed to something on your plate that you eat.
CR: I've become an amateur pizza maker in the past year, so one thing I've learned is that there are so many different ways to make pizza.  Tell me about the pizza you'll make at Bella Luna.
WL: Thin-crusted pizza — the focus will be on the crust, with minimal toppings.   Four ingredients in the crust, three or four toppings, 900 degrees for two minutes.  In the crust, we are looking for that perfect combination of chew, char, and crisp, something that is unique to the wood-fired method.
CR: What will be on the menu besides pizza?
WL: Hand-made pastas created in house, great salads, appetizers, hearth breads baked daily in our pizza oven.  It will not be an Italian restaurant, but it will be Neapolitan-inspired, so you will see that influence throughout the menu.  We will have a simple, one-page menu that is seasonal — it will change according to what's available from local farms.
CR: What do you think will draw diners to Bella Luna?
WL: People love pizza.  But there's also a growing desire to know where one's food comes from, and how it is prepared.  We are going to locally source our product as much as possible, and since it will be an open kitchen people can see how their food is prepared.  I think that transparency, that knowledge, is more and more important in the restaurant world.   We are trying to create a space where people feel connected to their food and the community.
CR: Tell me more about the actual space you are building out for the restaurant.
WL:  It is located in the old Livery Building on Water Street, just across from the parking deck. It is a historic building, and we have taken out the clutter that was built inside the shell over the years, and have opened it up.  Fourteen foot ceilings.  You'll walk into an atrium courtyard area to enter the restaurant.  We are also opening up the historic skylight that was in the livery space inside.  When you walk in, you will be surrounded by oak columns, exposed brick walls, wooden floor-joists above.   As you walk into the restaurant, you'll immediately be able to see into the mouth of the 900-degree oven as pizzas are being baked.  The bar area will highlight mid-Atlantic beers on tap.  The bar and tables will be made from locally sourced white oak, with cherry and copper accents.
CR: We've known each other for nearly 20 years, but for the sake of our readers, tell me about your background.
WL: I grew up in northern California, but have lived in Virginia for almost 20 years now.  My career path has included sustainable farming, carpentry, hospitality, and restaurant work.  I was the creator and former co-owner of Mockingbird, a restaurant and music venue in Staunton.  After selling my share in Mockingbird to my co-owner, I have gravitated toward the energy and community vibe I've felt in downtown Harrisonburg.
CR: You have connections and experience in a broad geographical area.  So why Harrisonburg? Why downtown?
WL: I have lived in Northern Virginia, and also Charlottesville. I came over the mountain 9 years ago.  The beauty, the geography, and the people together made the Valley a very inviting place to raise a family.   I don't distinguish as much between Staunton and Harrisonburg—in the sense that they both have vibrant downtowns with character — but there is a great energy and friendliness to downtown Harrisonburg that I'm very attracted to.  And there is a growing vibe that I want to be a part of.  Downtown Harrisonburg provides the opportunity for true community that commercial suburban places don't afford.
CR: Any other exciting plans for Bella Luna?
WL: Community-oriented events that will include films, speakers, music.  One idea I have is to do a series about "Water" — our use of it in recreation, agriculture, industry, etc.  I'd like to gather the various stakeholders who are concerned about water as a resource, and host a series of events that focus on this topic.
CR: You also have an idea you have described as "Community Supported Restaurant" — tell me the details about that.
WL: Because we want to be a community-oriented place, and we also want to have the community be involved with us.  When I was a sustainable farmer, I was a CSA farmer.  CSR – "Community Supported Restaurant" — is a project inspired by my CSA experience: people would purchase a 'share' at the beginning of the growing season, and then the farm would provide produce throughout the season.  So in the case of Bella Luna, it will work like this:  I'm asking for a little extra start-up capital, and in return you get a tremendous return.  Each "subscription" costs $1,000 — and the subscriber will receive $1,400 in gift certificates to be used over three years.   CSR members would also get invitations to exclusive events, and first dibs on tickets when we have concerts.  For people who are interested, I have created an email address just for correspondence about the CSR program: [email protected].
CR: Last question.  What is your favorite pizza?
WL: Classic margherita — house-made mozzarella, San Marzano tomatoes, fresh basil.