Food Trucks are popping up all over the Shenandoah Valley! This is the first in a series of interviews with our favorite local food trucks…
On a beautiful, sunny day in April, we had the opportunity to visit the always bustling food truck, Grilled Cheese Mania. With a camera and interview questions in tow, we were able to catch Kathleen Mania-Casey doing what she does best – making delicious comfort food. If you want to get to know GCM (and the woman behind it all) a little better….read on!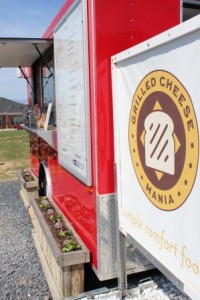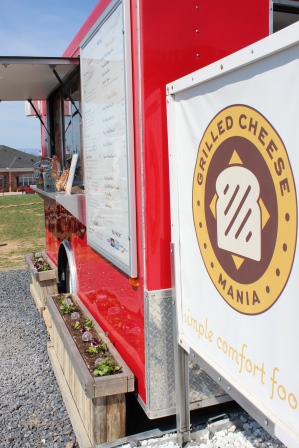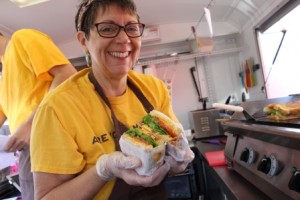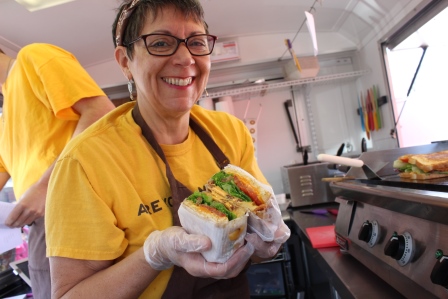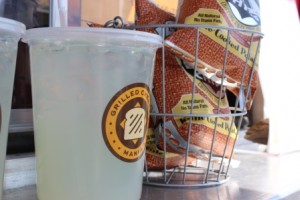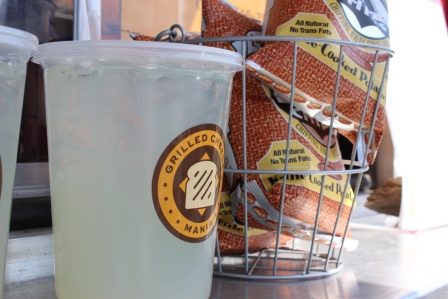 What is the most popular item on the menu?
KMC: The Lindy…..but the Mama is close behind.
The Triple Lindy (A blend of Monterey Jack, Colby, and Cheddar Cheese, butter, and spinach; spread on sourdough bread with bacon crumbles; grilled with a touch of butter)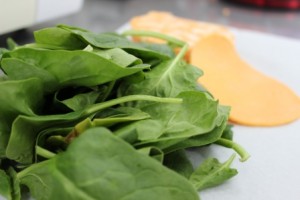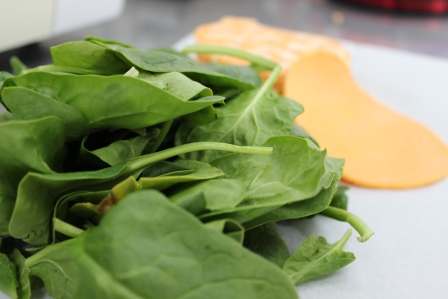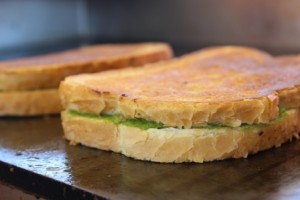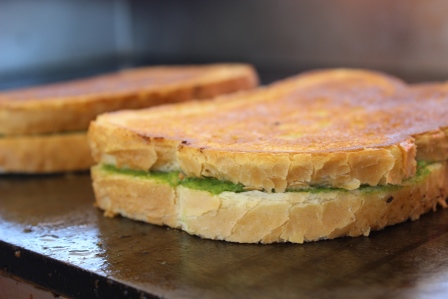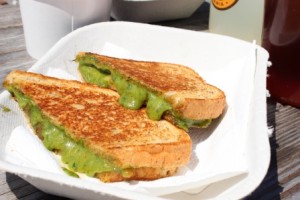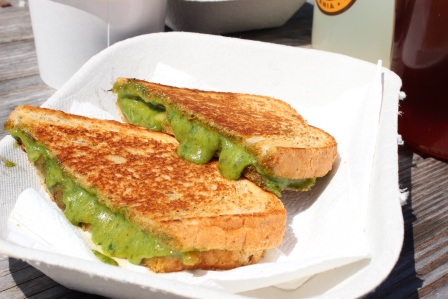 The Mama Mania (Basil pesto, fresh mozzarella, tomato, and a drizzle of sriracha hot sauce grilled on a Torta roll)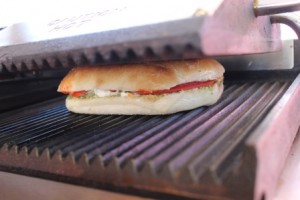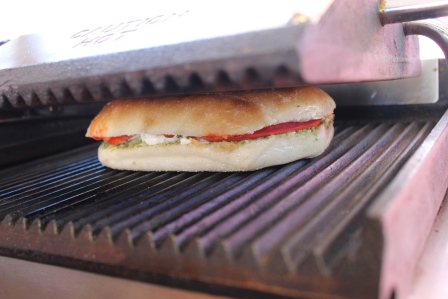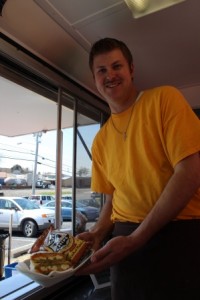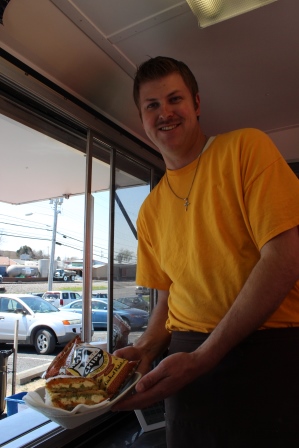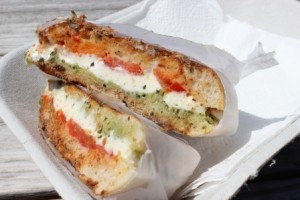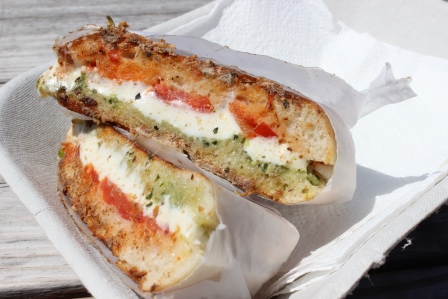 What is YOUR favorite item on the menu?
KMC: I don't have a favorite item…. One day I'll bite into the Mama and think, 'this is amazing!' Then another day I'll bite into the Lindy and think, 'Oh my gosh! That's why they make that face when they bite into this'. But I do know that no matter what you pick on the menu, you won't be disappointed.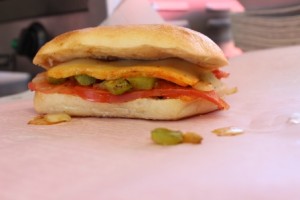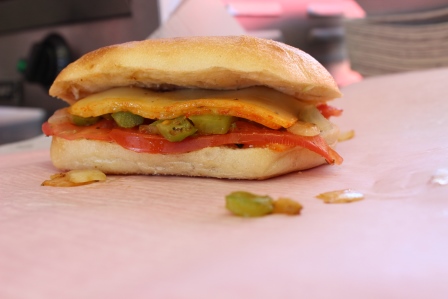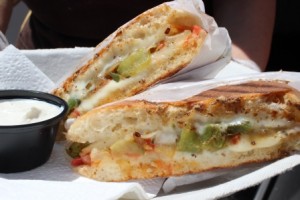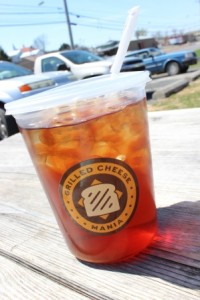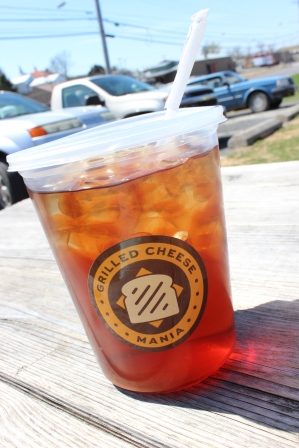 Who do you credit for your cooking skill?
KMC: My mother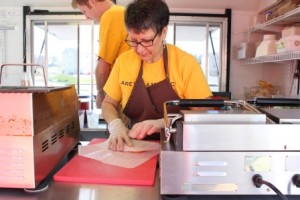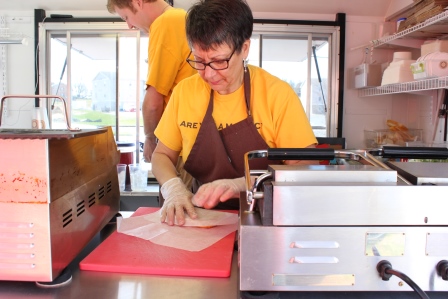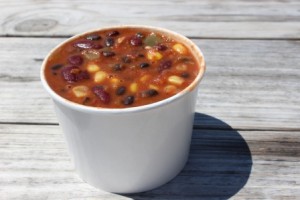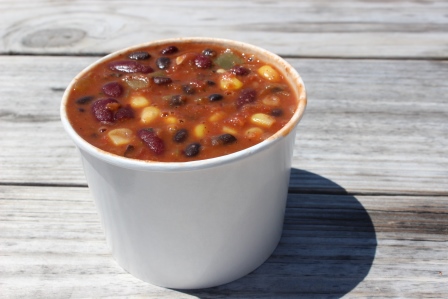 What is your favorite part of this job?
KMC: I'm just so excited that Harrisonburg has embraced us – our food and our Team. And I'm so grateful for my Team. Also….we're having a heck of a lot of fun!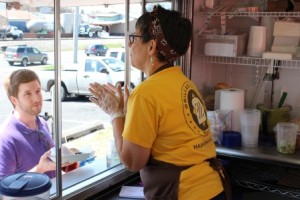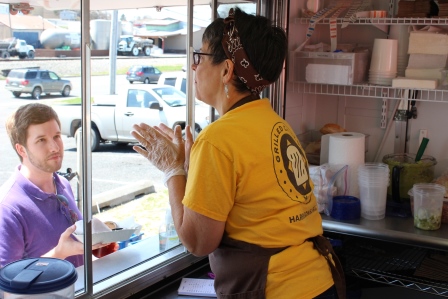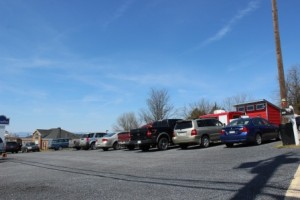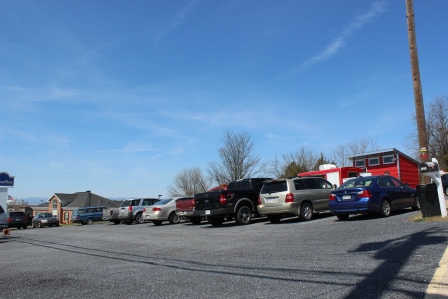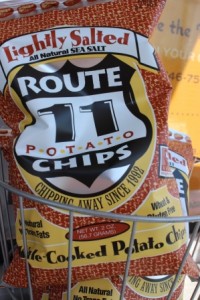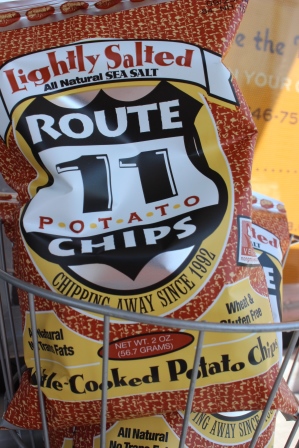 What is the most unique/difficult thing about working in a food truck?
KMC: It's a challenge running a full kitchen in a little tiny trailer. However, the people that I work with…..all of my weaknesses are their strengths. So together we make a good team. We have a good flow in the trailer.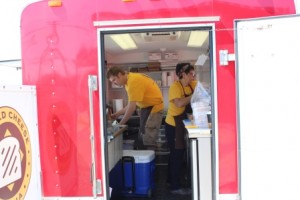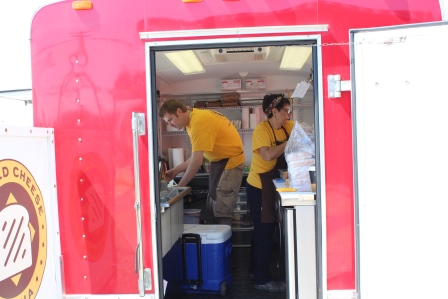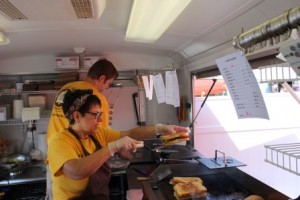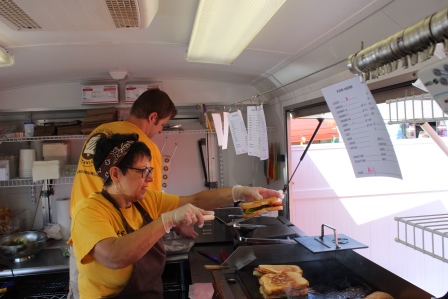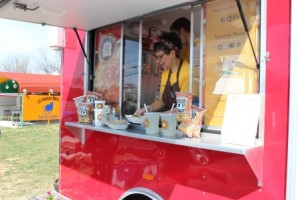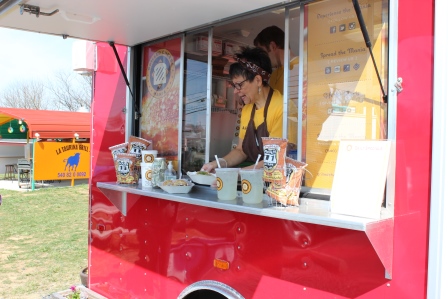 Do you have any "secret" menu items you can make upon request that are not on the menu?
KMC: The Colby Chrisp. It's named after the Chris's in my family. Colby cheese, bacon crumbles, and Route 11 barbecue potato chips are all piled together between two pieces of Country White Bread. Then the sandwich is grilled with butter and shredded cheddar cheese on the outside of the bread. The cheddar cheese grilled on the outside of the bread makes the sandwich crispy both inside and out.
Why a food truck?
KMC: I wanted to be able to offer something affordable. In a food truck the overhead isn't as much. And it's less of a risk….. And I found it exciting and different.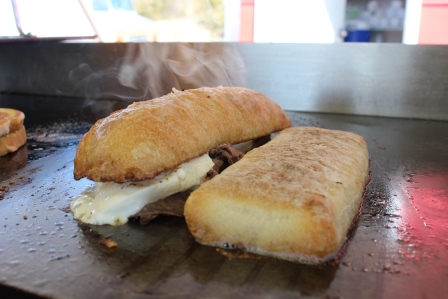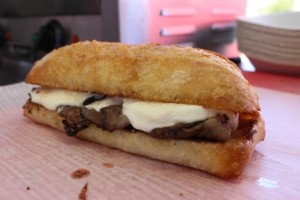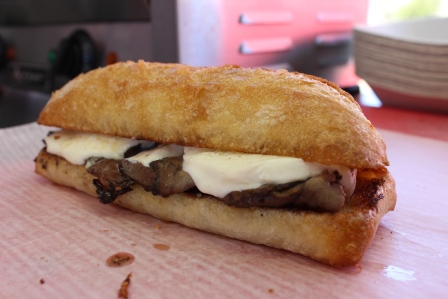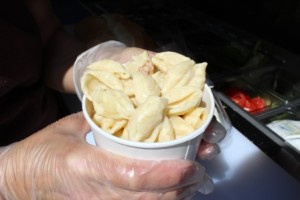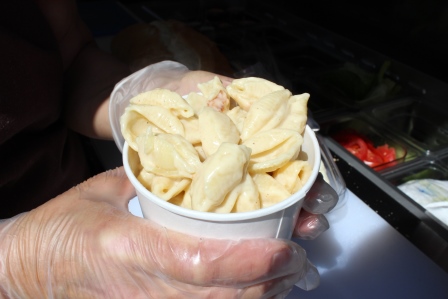 Why did you pick Grilled Cheese?
KMC: In New Jersey [where Kathleen is from] you could always go to a diner – but there was nothing like that here. My daughter and my friend were always making grilled cheese in their office because there was no place to go to get simple comfort food. When I decided that I wanted to start a business here, they suggested that I make grilled cheese.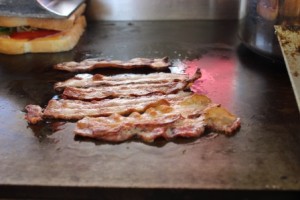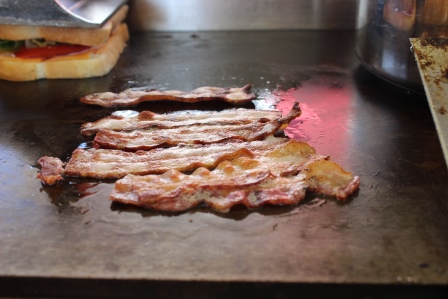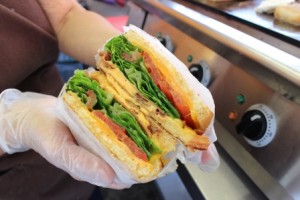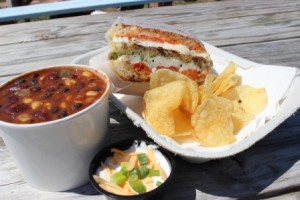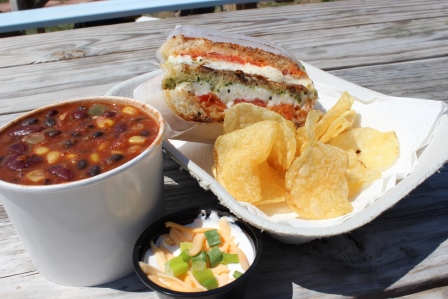 Grilled Cheese Mania is located at 1321 South High Street in Harrisonburg, offers daily specials, great deals (if you "like" their Facebook page), and even sells their own merchandise! GCM is also super involved on social networking sites… visit their website to see the list.
Hours (as of this post): M – F 11 – 7; Sat 11 – 3
Want to read more about Grilled Cheese Mania? Check out this recent article from The Breeze, JMU's student-run newspaper.