We had the privilege of not only attending, but also sponsoring, Harrisonburg Downtown Renaissance's (HDR) annual Renaissance Night this past Saturday. It is always a wonderful event filled with food, spirits, fun, and fundraising. This year, one really sweet announcement was made as well… Harrisonburg was given the 2014 Great American Main Street Award!
This is no small feat. The National Main Street Center said, "Great Main Streets combine good design, historic preservation, public-private partnerships and business incentives in order to create a very special kind of place—a place where people want to live, work and play. The three winners of the 2014 National Main Street Center's Great American Main Street Awards (GAMSA) are masters at doing just that."
When we think of our own downtown, we think of a vibrant culture, businesses working together, attractive spaces, history, fun for all ages and stages, well-planned events, and absolutely nothing "cookie-cutter." The buildings themselves are beautiful, the people are creative and innovative, the food is fresh and local, the shops offer a wide variety of goods, we could go on and on about how much we love and admire this area. And… we get to work downtown amongst all of this awesomeness!
Read up on specifics about downtown that spurred Harrisonburg toward this award, or the announcement from the National Main Street Center.
And here are Chris, Brant, Zach, and their wives at Renaissance Night (thanks to HDR for taking this photo):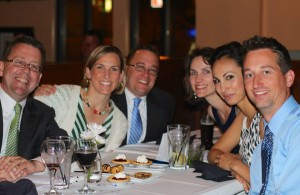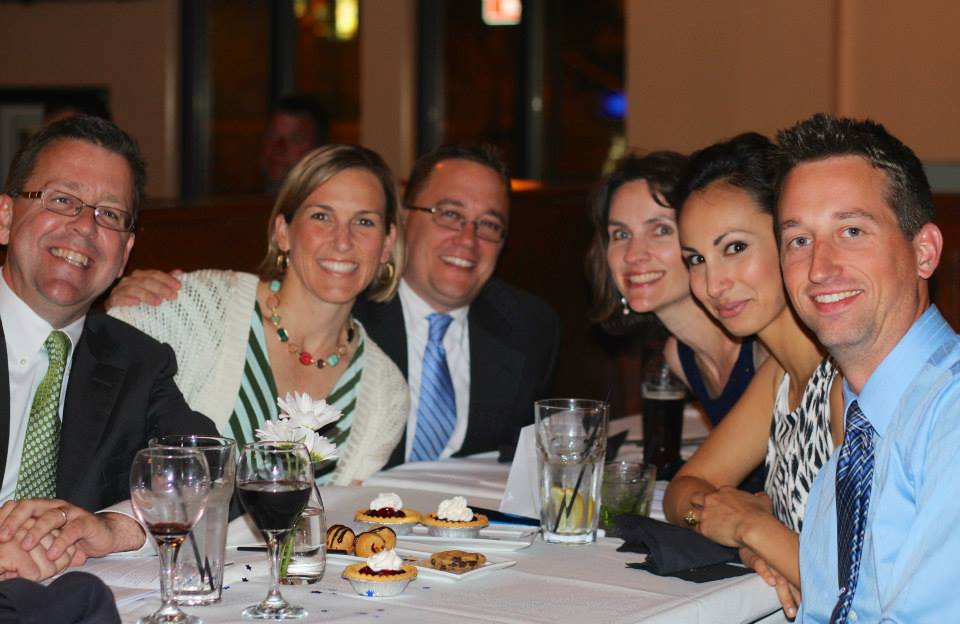 Finally, take a few minutes to watch this fantastic video about downtown.