Food Trucks are popping up all over the Shenandoah Valley! This is the sixth in a series of interviews with our favorite local food trucks…
Remember that green donut truck that we all fell in love with? If you haven't seen it driving around town recently and are wondering where it rolled off to – don't fret! The Bakers Dozen Donuts is now set up in a storefront, so you'll always know where to find them. Plus, we'll be seeing the truck at several events this summer and maybe even out on the streets again. But it doesn't seem to matter whether Julie Westfall and her team are baking out of a truck or a full-sized kitchen….these delectable glazed, powdered, sugared, and frosted delights are still as scrumptious as ever.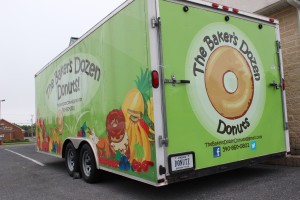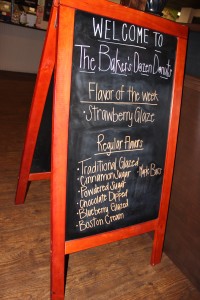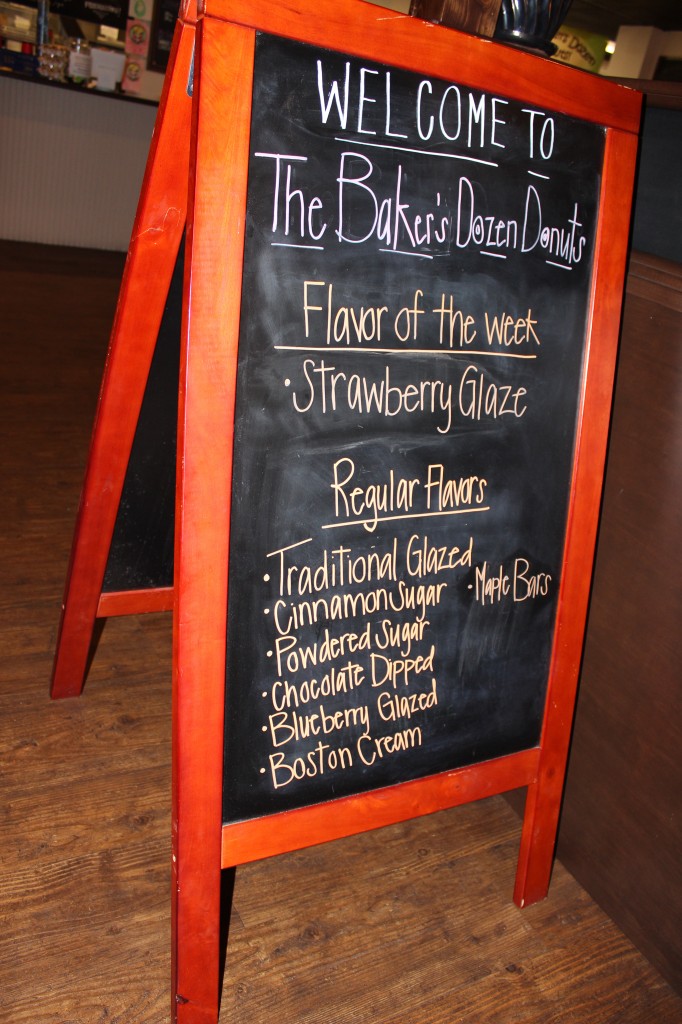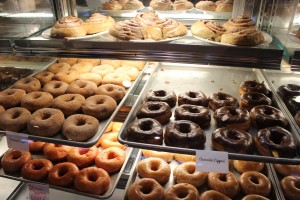 What is the most popular item on the menu?
JW: Everybody has their favorite….We always sell a lot of the glazed. But we get a lot of people who have very definite opinions about what their favorites are. They definitely differ. But top ones are probably the peanut butter cup….and some of them are seasonal – like the pumpkin pie filled. We make a homemade pumpkin pie custard – that's my recipe, from scratch – and that one is pretty insane…people go nuts over pumpkin pie filled donuts.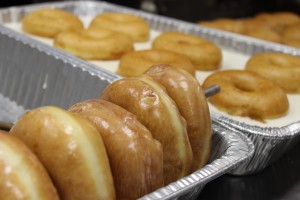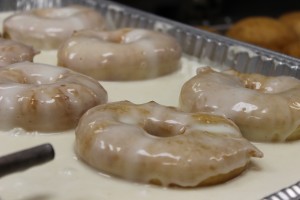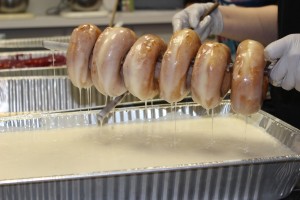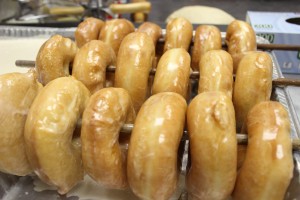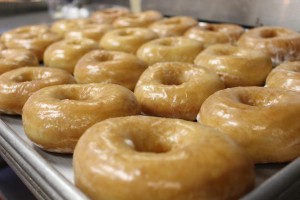 What is YOUR favorite item on the menu?
JW: I have a couple….that's hard! My go-to favorite is cinnamon sugar. Hot, piping-hot, like almost burn your mouth hot. Take it out of the fryer, dip it in cinnamon sugar and then just, you know, chow down on that thing. When we were in the truck that was pretty much my breakfast every morning. Of the featured flavors it's probably a toss-up between strawberry lemonade filled….and then I did a blueberry cheesecake – so it had a blueberry filling and then a cheesecake icing with graham cracker crumbles.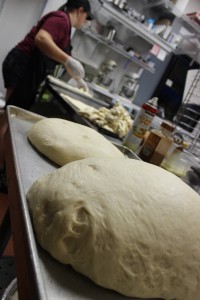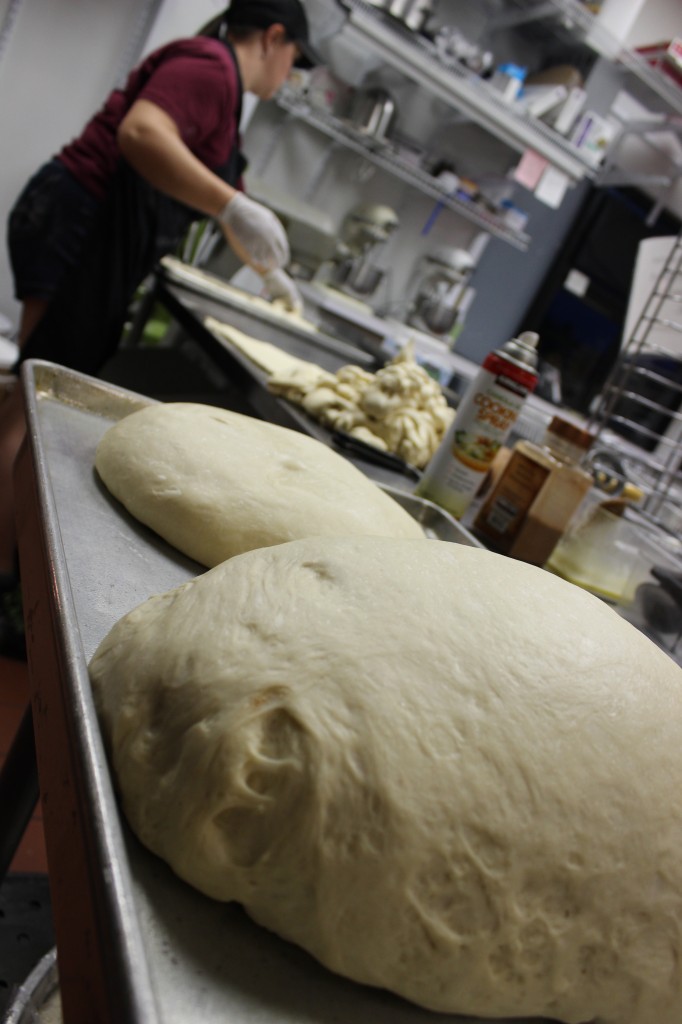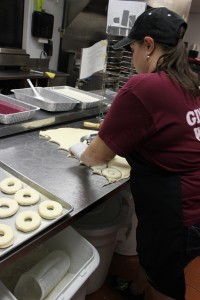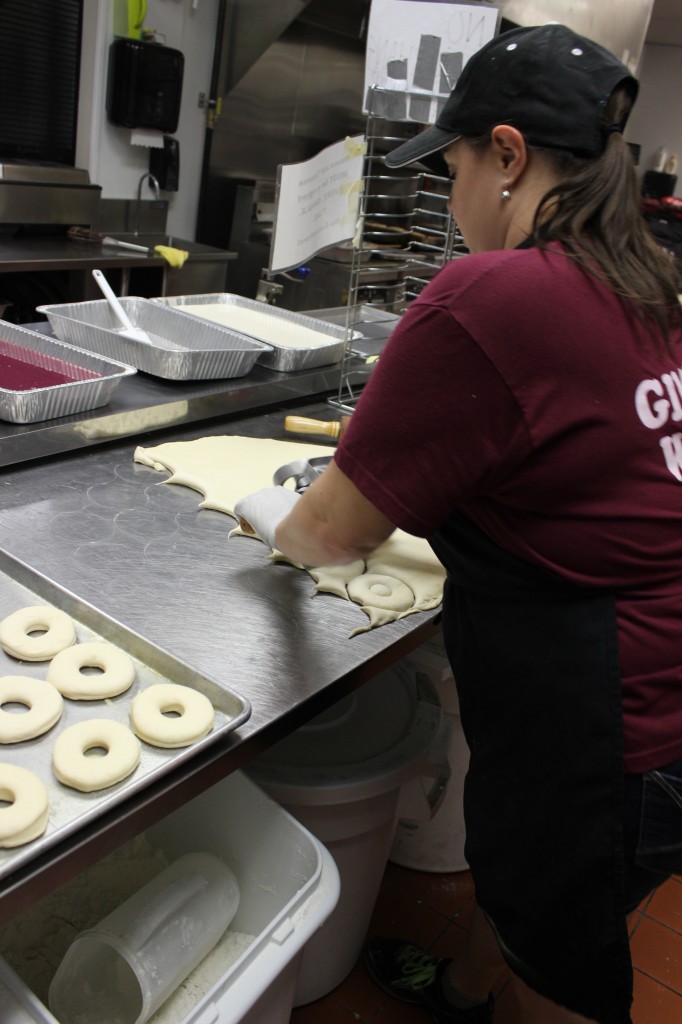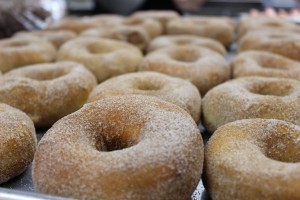 Who do you credit for your cooking skill?
JW: My mom. I grew up the daughter of a stay-at-home mom with a degree in early childhood development and home economics. She was brought up on a farm….so, you know, canning, gardening, we always cultivated a lot of our own vegetables, she baked bread. I don't think it was necessarily intentional, that everything was homemade….it was just, that's how we did things. She actually had a small home-based baking business when I was a kid. There was always sort of this parade of people in and out of our house. My parents tend to collect people. Adopt people….and feed them. Food is very central in my family.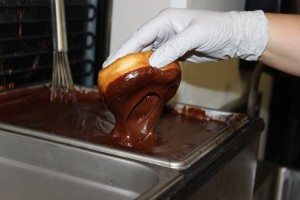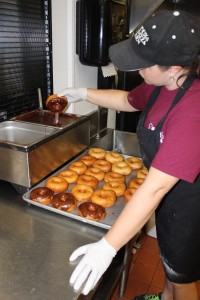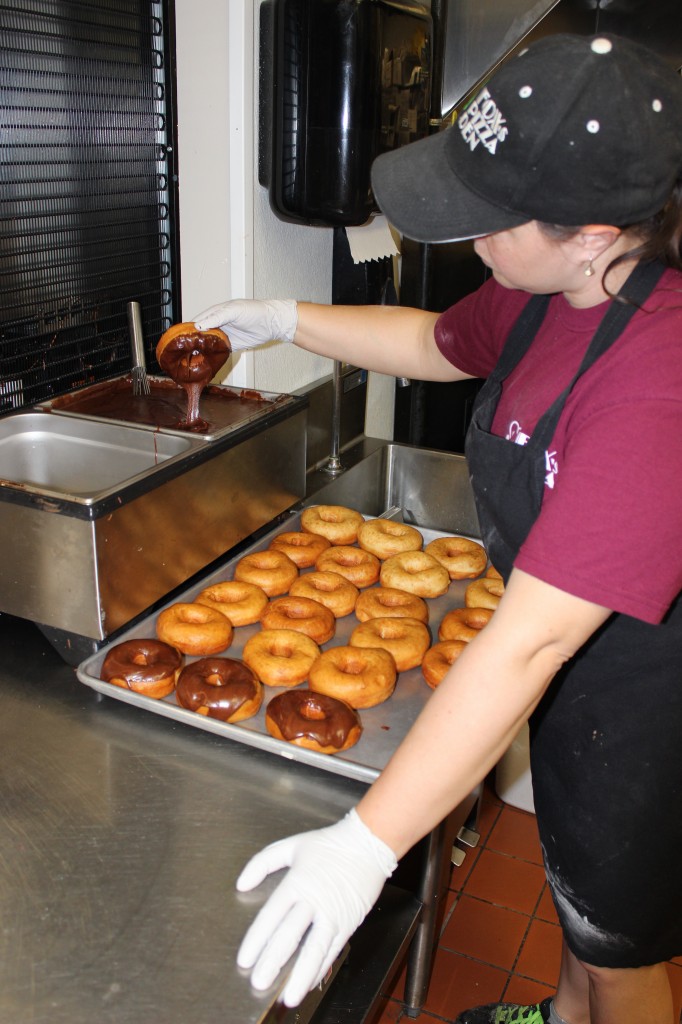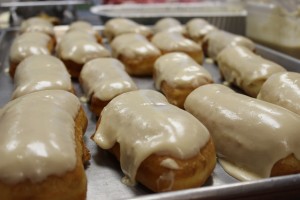 What is the most unique/difficult thing about working in a food truck?
JW: Difficult would probably be weather… When you're working out of an 8 by 20 metal box, and a pop-up tent outside, wind is not your friend…..rain isn't really your friend either. Especially the combination of the two. We had the extremes of days where it's 104 degrees… so when you're trying to fry, and you use heating elements inside the trailer – that trailer would typically stay 10 to 15 degrees hotter than it was outside. And temperature and humidity effects dough….pretty severely. That's one of the challenges we had with the temperature changes and the humidity changes….ok, what's the dough going to do? And then still getting consistent, delicious results from that. We like to joke and say that making donuts is 40 percent science, 40 percent art, and 20 percent sheer luck.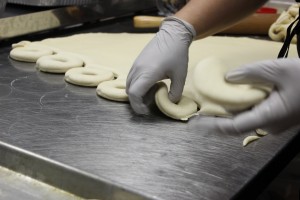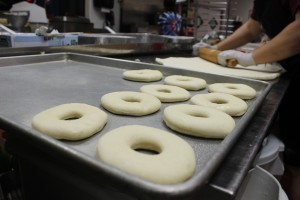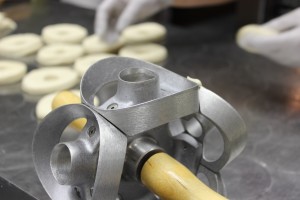 JW: But one of the most unique things that I really enjoyed was… the whole process is right there in front of the customer. And in a giant green trailer – you're kind of trapped…it's not like you really have very far to go. It would just be so interesting to find the incredible diversity of people who would stop and ask what you were about and try stuff and find me. There's a connectedness in a food truck that's really special since you're sort of in each other's space.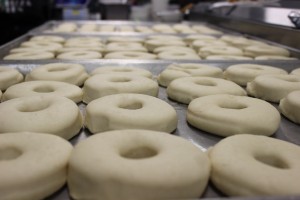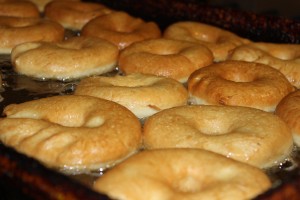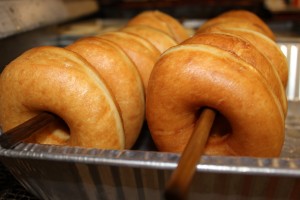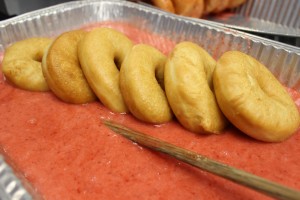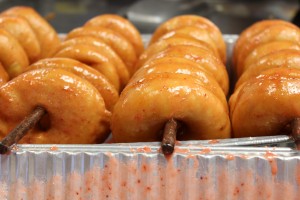 Strawberry Glazed (weekly special)
Why a food truck?
JW: Well, I didn't start in a truck….I started with pop-up tents, and the back of a pick-up, loading and unloading all our equipment everyday. So, a food truck just seemed like the right next step. And, there were some things that we just couldn't do with just tents. Some of the weather we just couldn't handle.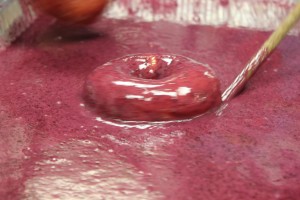 Why did you pick donuts?
JW: Interestingly, donuts are not my personal first love. Pie! Pie is what obsesses me. Pie is what keeps me awake at night. I worked at Rosetta Stone, and then they started to do some downsizing and restructuring and I lost my job. So I was kind of kicking around…I didn't really know what I wanted to do. Applied for some stuff, got some job offers. But I just didn't ever kind of feel, the right fit. And so, because I love to bake and cook, one day I made a batch of donuts. Just for fun, just because, you know, I could. And I had the time. So I made this batch of donuts, and, I had a lot of them, so I shared them with my friends. Friends of mine, at the time, were the market managers of the Broadway farmers market. And they were looking for someone to fill a niche that had opened up. So they came to me and they said, "hey! Wanna make donuts at the Farmer's Market?" And I was like….. "ok!…..why not…sure!" So, it started out small. It was very simple. I almost killed my mixer that first summer. And it went great! That first summer we just did Saturdays. And then we took the winter off. Then late that December or early January we bought the trailer and started outfitting the trailer. And again, that started out small. And by January or February we put it on the road.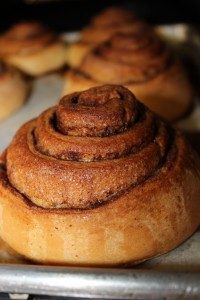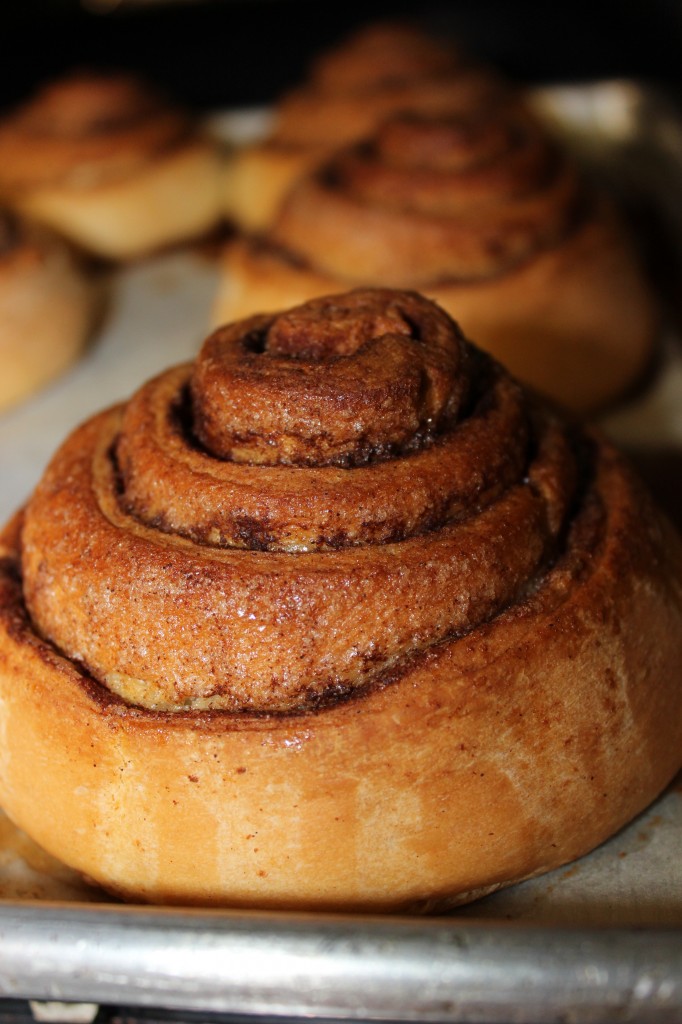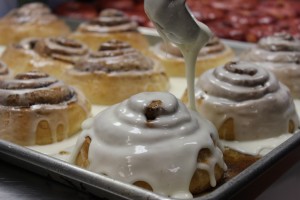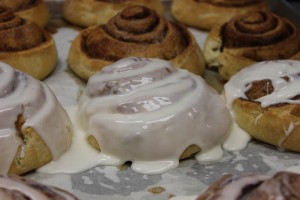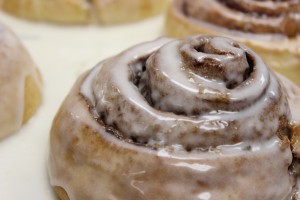 Hungry for a Tasty Treat? Bakers Dozen Donuts is located at 625 Mt. Clinton Pike, Harrisonburg, in the building with Fox's Pizza. Keep up with them on Facebook to find out what the weekly special is. Also, keep an eye out for the green trailer at events near Harrisonburg!
Hours (as of this post): Monday-Tuesday: 7am-9pm, Wednesday: 6am-9pm, Thursday-Saturday: 6am-10pm