It's time to get excited for Harrisonburg's 4th of July celebration:

"
Source: Harrisonburg Downtown Renaissance
The Event Schedule is packed with great activities for all ages from 8:30am-9:30pm. So come on down and make a day of it!
Here's a glimpse of what you have to look forward to:
8:30am – Valley Fourth Run kicks off at Court Square.
Check out this video from last year's run!

Source: VAMomentum
11am – Competitors fire up their grills for the 2nd annual Grillin' at the Pavilion competition at Turner Pavilion.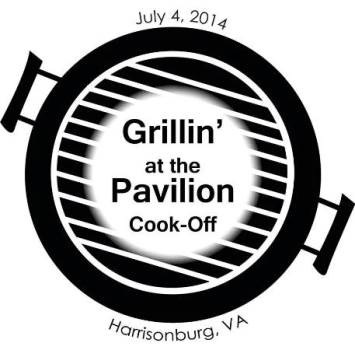 Source: Harrisonburg Downtown Renaissance
From 4pm-7pm you can be a part of the people's choice entries with purchase of a sampling ticket (mmmm!)
4pm-9:30pm – The smells of BBQ will be mingling with the tastes of beer & wine and the sounds of live music as Beers N' Cheers in the Park goes into full swing at the Turner Pavilion and Municipal Lot. Make sure to check out The Judy Chops band at 4:30!
4pm – 9pm – Children's activities galore will be taking place at Court Square, including:
Face painting and an art market, courtesy of Larkin Arts
"Touch a Truck", courtesy of the Harrisonburg Fire Department
"Spitty" Seed Spitting Contest, courtesy of Friendly City Co-op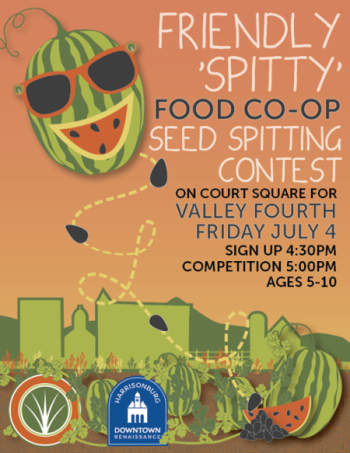 Source: Harrisonburg Downtown Renaissance
5pm-8pm – First Fridays downtown continues at several downtown locations
Make sure to stop by the Wilson Downtown Gallery in our office to see the artwork of the incredibly talented Jennifer Connerly!
6pm – The anticipated "Celebrate Downtown" parade will begin it's march down Main Street
Plus, there will be craft and food vendors serving up fun and delicious eats all throughout the day.
And don't forget the grande finale – FIREWORKS!