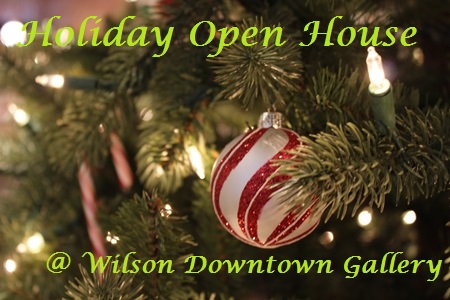 YOU are invited to join US for a fantastically festive evening on December 5th!
The Wilson Downtown Gallery (that's us!) will be open from 5-8pm for the First Fridays Tour. We are currently displaying 30 works from 3 different members of the Shenandoah Valley Watercolor Society (Deborah K. Nees, Martha Mobley, and Nick Terry). It's a must-see show!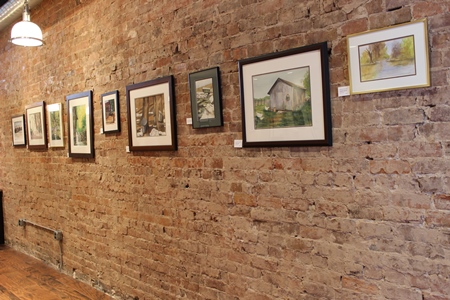 But wait, it gets better! The artists will be painting right there in the gallery for us all to watch. It's not everyday you get to see talent at work.
As if that weren't enough, we're also hosting a Holiday Open House. We'll provide light refreshments, warm drinks, and cookies while you browse the gallery.
Did we mention that December 5th is also the annual Harrisonburg Holiday Parade and that our office is right on the parade route?
So here's the agenda for the evening:
stop in and warm up with some hot chocolate and cookies under the light of our Christmas tree,
admire the beautiful paintings adorning our walls,
watch the artists paint,
bundle up to go outside and watch the parade at 7:30,
head to Court Square for the tree lighting ceremony,
and then finish the night enjoying a holiday concert performed by the JMU Marching Royal Dukes.
Could there be a better way to spend a cold December evening? We think not.