It's hard for us to believe that the downtown staple, Shank's Bakery, will be closing its doors on Christmas Eve after nearly 10 years of serving Harrisonburg their delicious baked goods.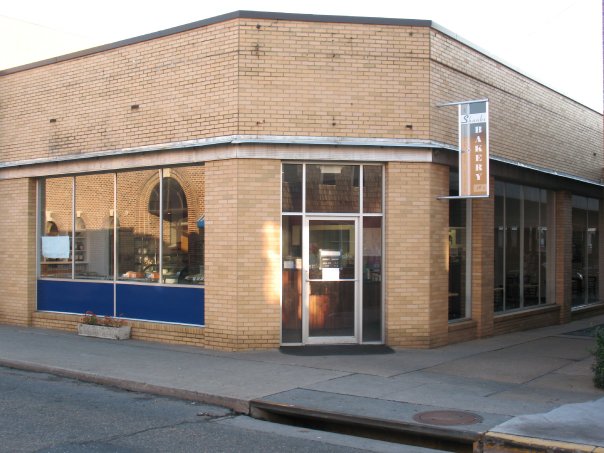 Source: Shank's Bakery facebook
Shank's – you will be missed.
But, thankfully, the space will not be sitting vacant for long. Wade Luhn, the man who brought us the ever-popular and beautifully renovated Bella Luna, already has a lease on the space.
So what can we expect as the newest resident of Water Street?
Bella Gelato & Ice Cream
I got to talk to Wade about what his plans are for the new place. Take a look!
What is the estimated opening date?
WL: March of 2015
Why did you decide to serve gelato?
WL: Gelato is Italian ice cream. I've tried it in a lot of other cities. It's just such a great product.
It's simple and fresh – I can stay with the local and seasonal theme [that we have at Bella Luna]. It's made with whole milk, which means I can use local Shenandoah milk. Since it's made with whole milk instead of cream, it has half the fat of regular ice cream. There's not as much air whipped into it, so there's intense flavors that you can't get with ice cream. It's much denser.
Water street has become a very nice vibrant restaurant scene. I think it will be a nice addition to an already vibrant portion of downtown.
Have you decided on flavors yet?
WL: We'll have a lot of classic and seasonal flavors – probably 18 different flavors at any given time that will rotate pretty frequently.
What are 1 or 2 flavors you're most excited about?
WL: Salted caramel. We're going to be having some sorbettos as well – made with ice, no dairy. As summer rolls around we'll feature some great fruit flavors. Another great one I've had in the past that we'll try is chocolate with chili pepper.
What will you serve besides gelato?
WL: We're going to have a coffee morning business. I'm coming up with really great croissants, muffins, scones… We want to show our gratitude for what the Shank's have done. We'll change things up, but there will be some crossover.
We're going to revamp the coffee and espresso program. So in the morning we'll have pastries and espresso and we'll keep doing artisan breads. We'll probably do another hearth bread as well. All the breads that we make in the restaurant we'll now be making in the bakery.
Then in the afternoon and evening we'll move into more of a dessert thing. We'll serve some of the same desserts that we have at Bella Luna.
We're planning to be open until 10pm Monday-Thursday and 11pm Friday and Saturday. The tentative plan is to open at 7am.
What's your vision for the space?
WL: We're going to add another bathroom which will allow us to increase the seating capacity. We'll change and mix it up a bit. With city approval we hope to provide outdoor seating along the west wall.
Though it's hard to imagine downtown without Shank's Bakery, we are excited about the new plans for the space and can't wait to try it out in the Spring!