Did you know that housed in Harrisonburg's Ice House is a piece of history, the likes of which cannot be found anywhere else in the world?
Are you aware that in the minds and hands of a handful of Harrisonburg residents are stored skills that you would be hard-pressed to find elsewhere – skills that would otherwise be lost in a matter of years?
Do I have your attention yet? Good.
So who is this champion of an important and fascinating piece of our nation's history? Harrisonburg resident, Hugo Kohl. I had a chance to talk with him while getting the tour of the newly opened Museum of American Jewelry Design and Manufacturing.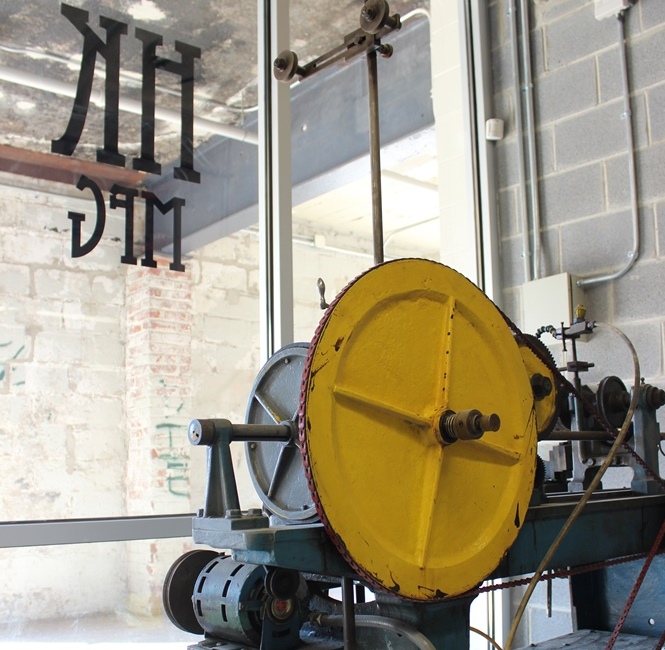 What has turned into the largest collection of vintage American jewelry hubs, dies, and machines all started when Kohl impulsively chased a dump truck carrying hand-engraved hubs headed to a scrapyard in Providence, Rhode Island. This experience caused Kohl to begin a "crazy mission to salvage, and stop, and intervene" in the destruction of this particular art form and piece of history.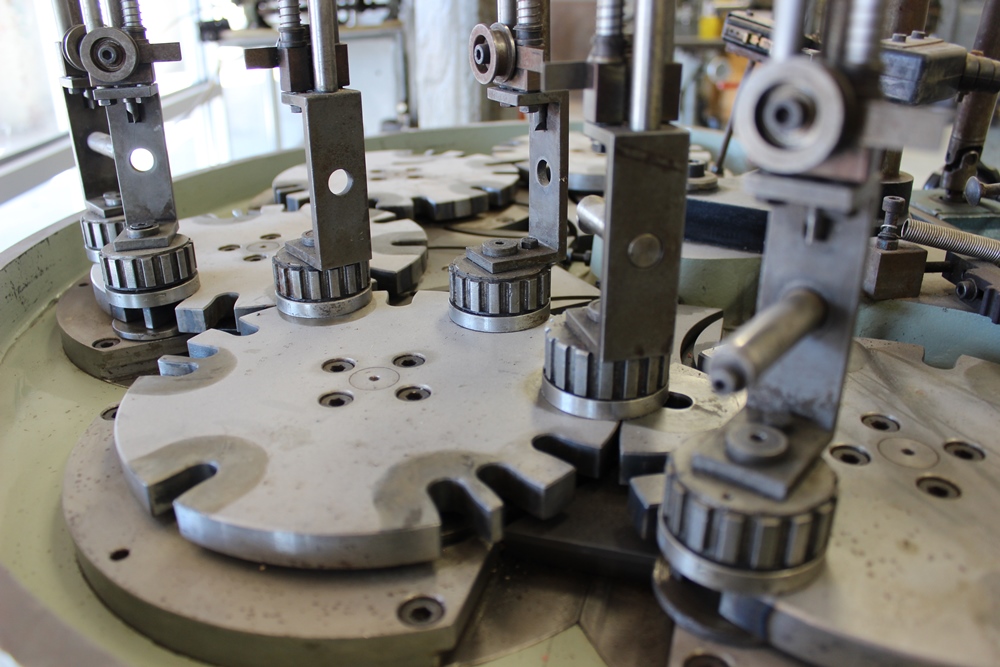 HK: Now, if you were to google this topic, there's no text on it, there are no books, there's nothing. Zero. It's an un-googleable subject, except for what I've published about it. And I, by no means, should be the greatest authority on this. So there's literally no info.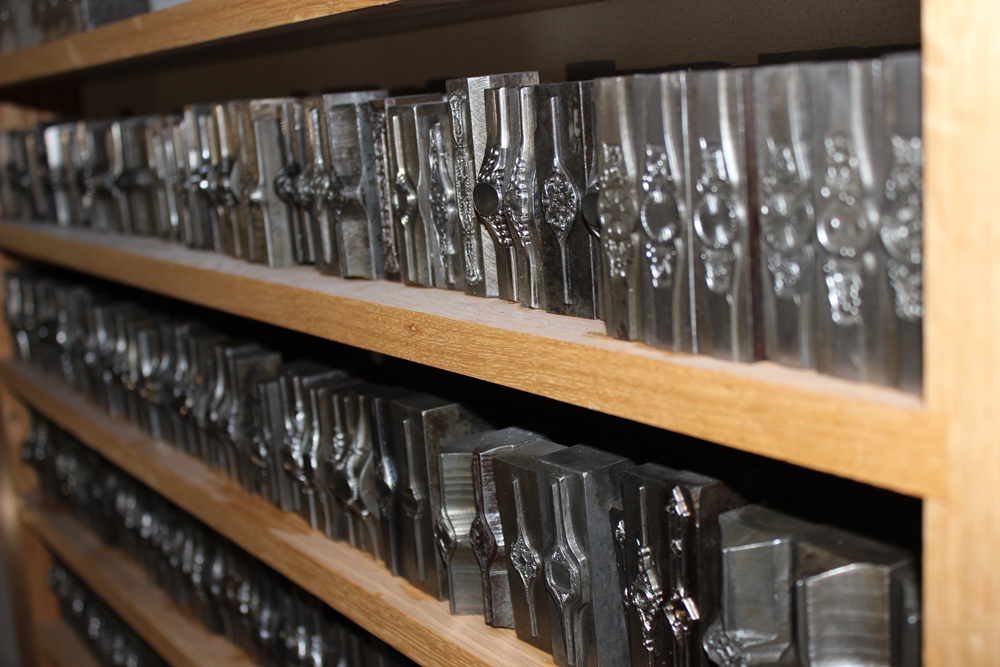 Housed in the Museum is a room full of intricately hand-engraved jewelry hubs
HK: [The hubs] represent a technology that really isn't used today. These are actual three-dimensional renderings of the piece of jewelry. So this is the first tool in the production process.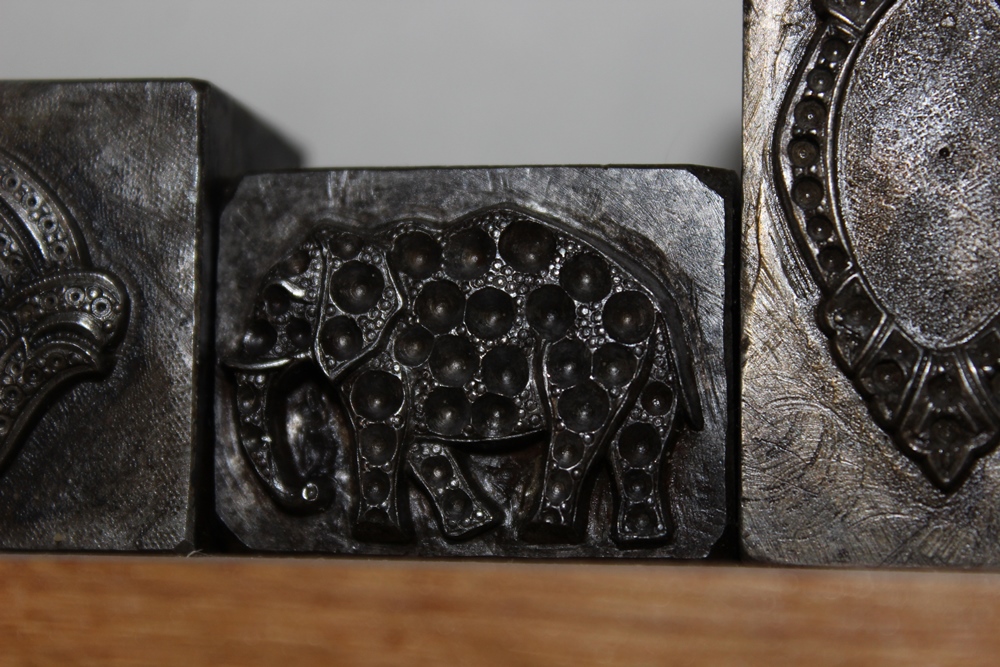 HK: [These hubs] are money-plate quality, three-dimensional hand-engravings at the highest point of the art form. Another way of thinking about this – this is approaching the limits of what humans can make artistically by carving steel.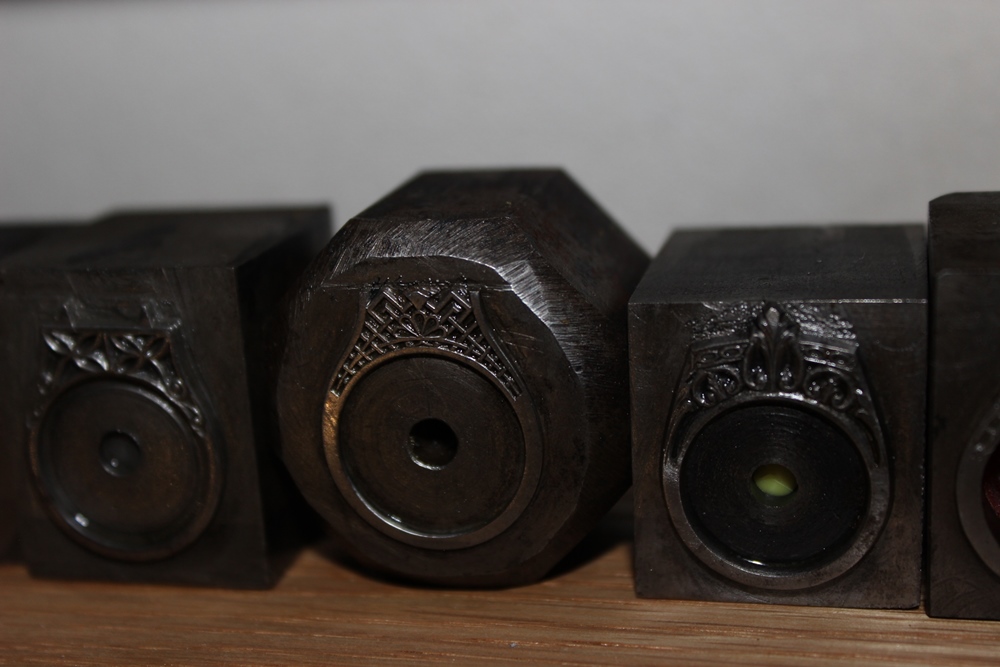 HK: We found that we could approximate things to some extent, but to really be successful, we needed to take the artwork and process it with the exact same tools and machines so that they were completely indistinguishable from something that was actually 100 years old.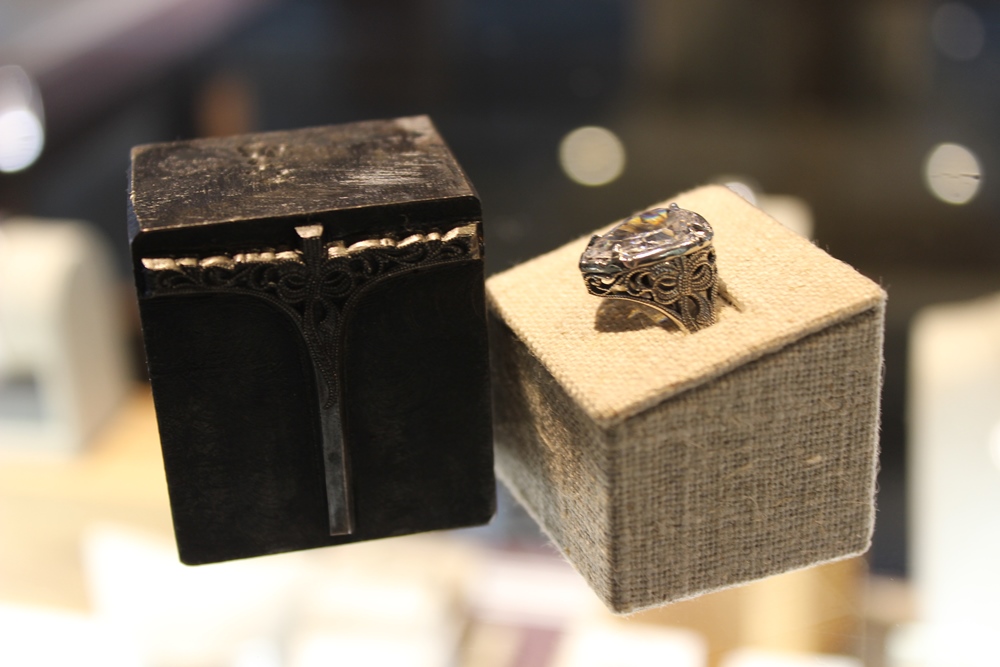 A ring and the hub used to create it

Another example of a ring with its hub
HK: a lot of these machines that exist here really don't exist any place else anymore. Most of this stuff was literally destroyed.
HK: A lot of these machines from this time period pre-date industrialized power. These are all human-powered machines. A human can exert about 12 tons of force on a screw press.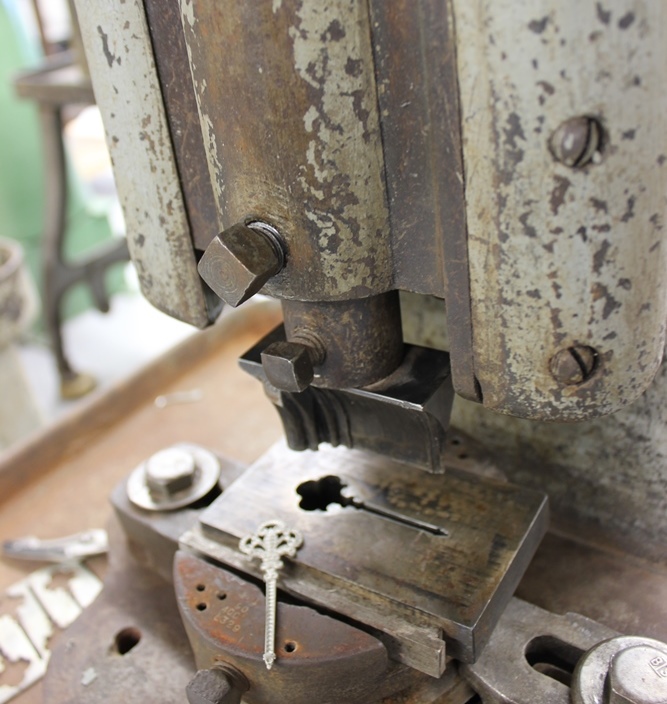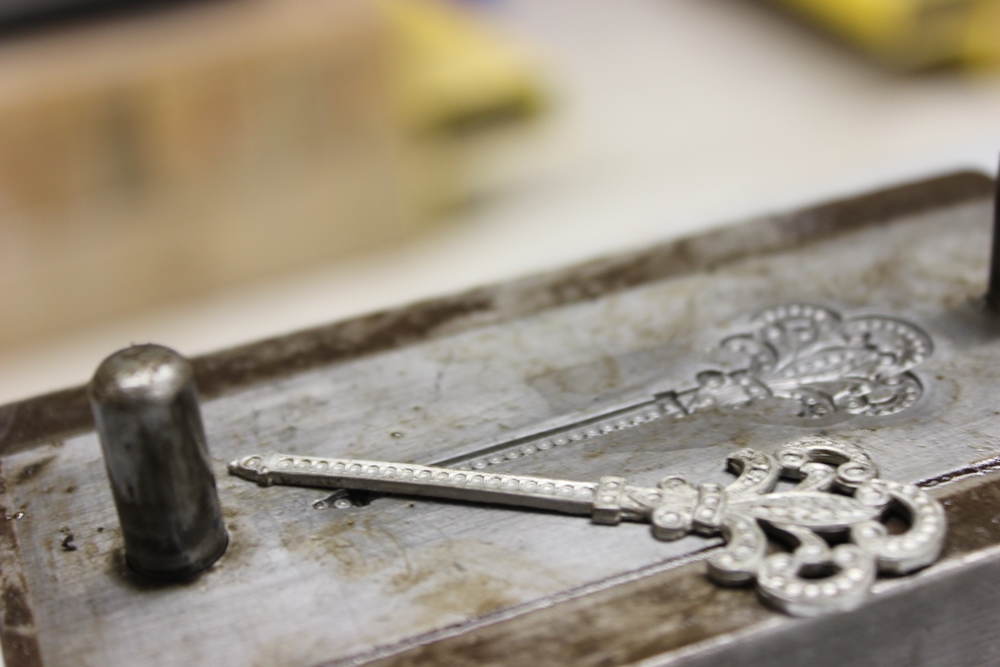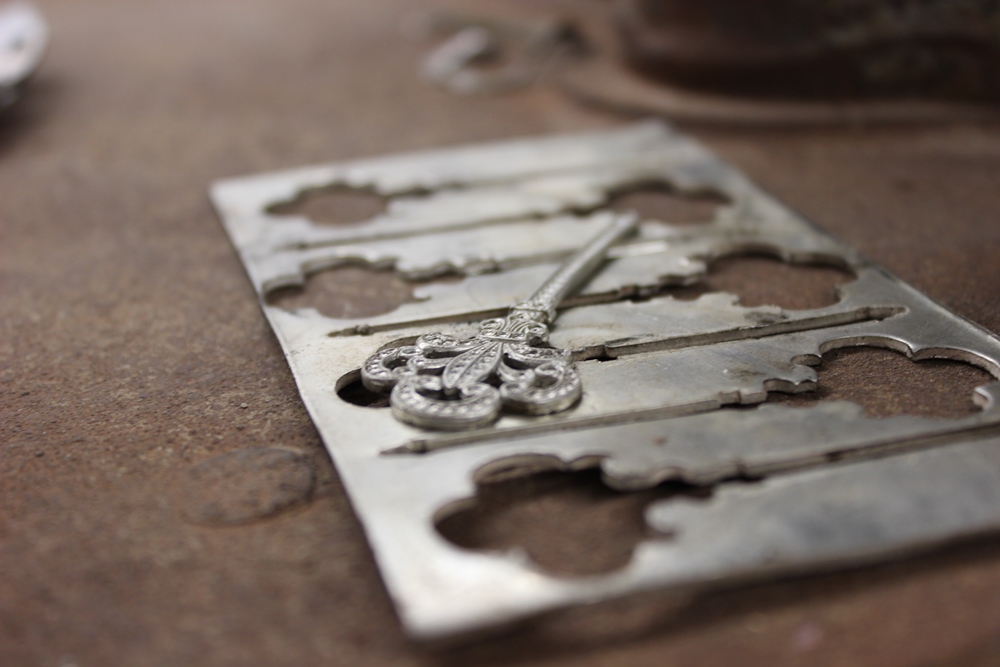 HK: But sometimes you need more [force than a screw press can provide], so there are these drop hammers. They're both very old – about 150 years old. You could deliver roughly 120 to 125 tons of slam. Again, this is human power. We need a way to create a tremendous amount of force so that we can stamp metal but we can't plug into the grid because there is no grid, and that's how they do it. So there's a lot of ingenuity that goes along with this.
HK: If you're going to take on a mission like this, what ends up happening is that you're also becoming a preservationist, and a curator of all kinds of cool things.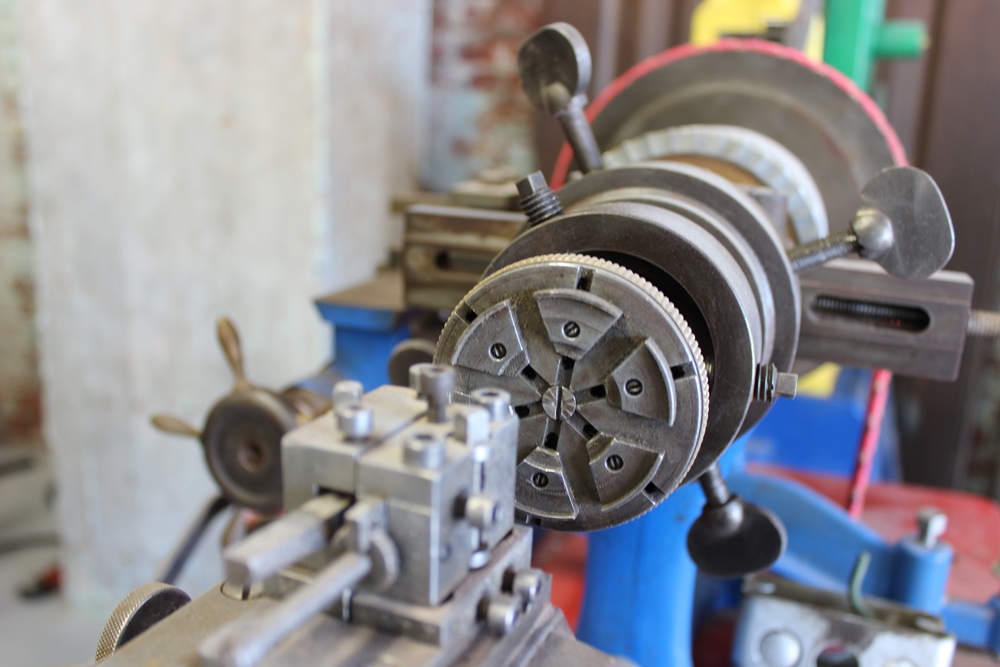 Machine used to cut the intricate patterns of a Faberge egg
HK: So these are things that were put together with calculations, pen and paper, and a slide rule. This isn't CAD. There are no computers here.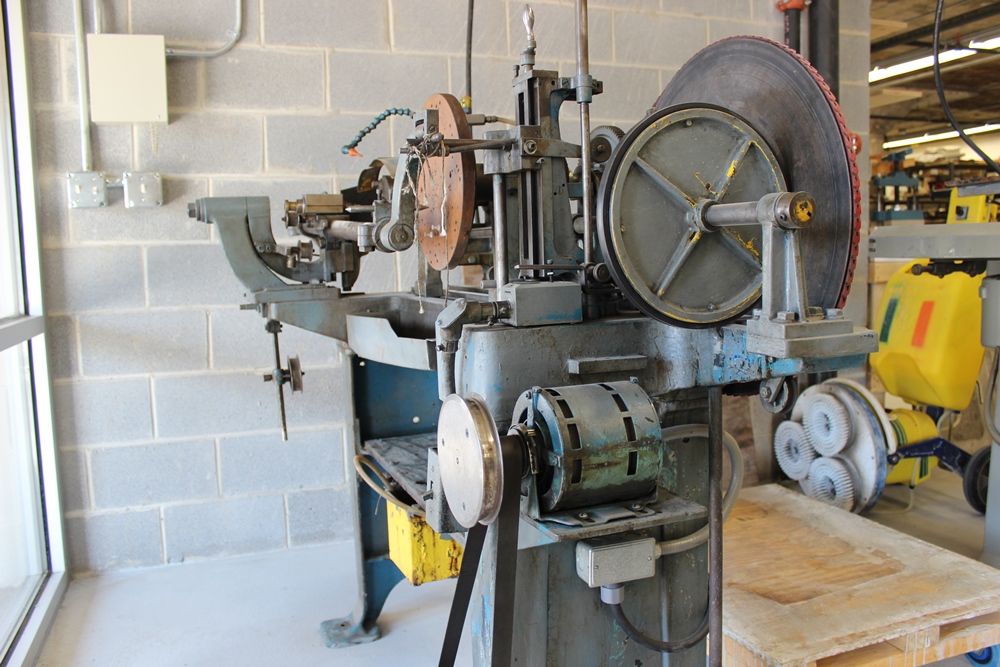 Do you know how a coin is made? It's made on a machine like this. Stop in and ask Hugo to explain the ingenious process to you
HK: Now we find that we have to store skills so that they don't completely disappear. So we try to store these skills in living humans and then pass them on to younger people so that they can keep going.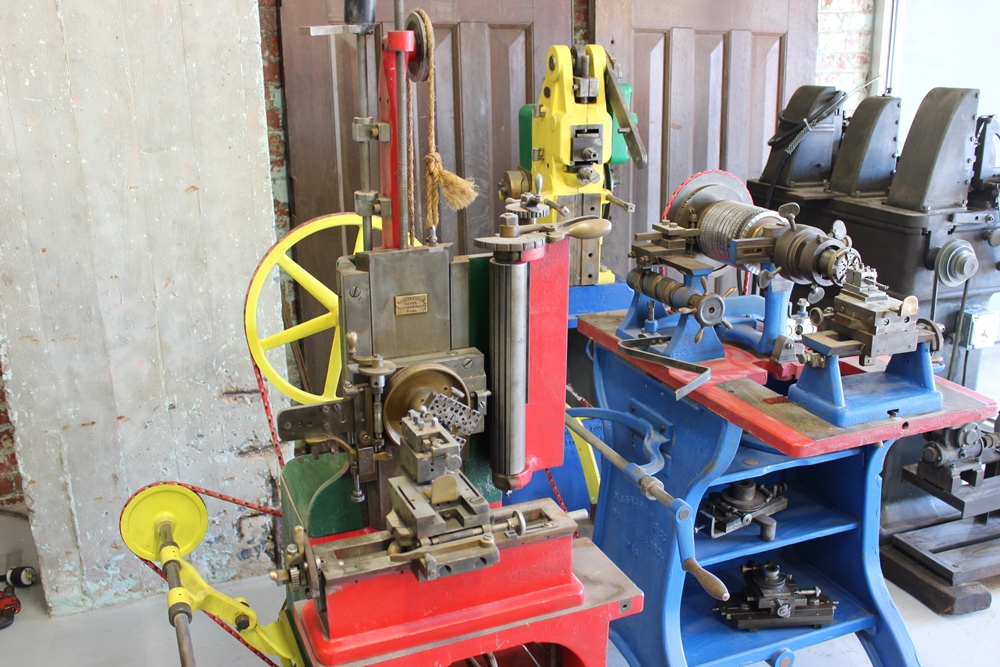 Kohl's passion for everything involved in the process and production of vintage jewelry was obvious from the moment I started talking with him. To pass this knowledge, information, and experience on to other people, he has envisioned having a hands-on portion of the museum where a customer can actually be involved in the creation of a piece of vintage artwork – such as a baby rattle made using the equipment pictured below: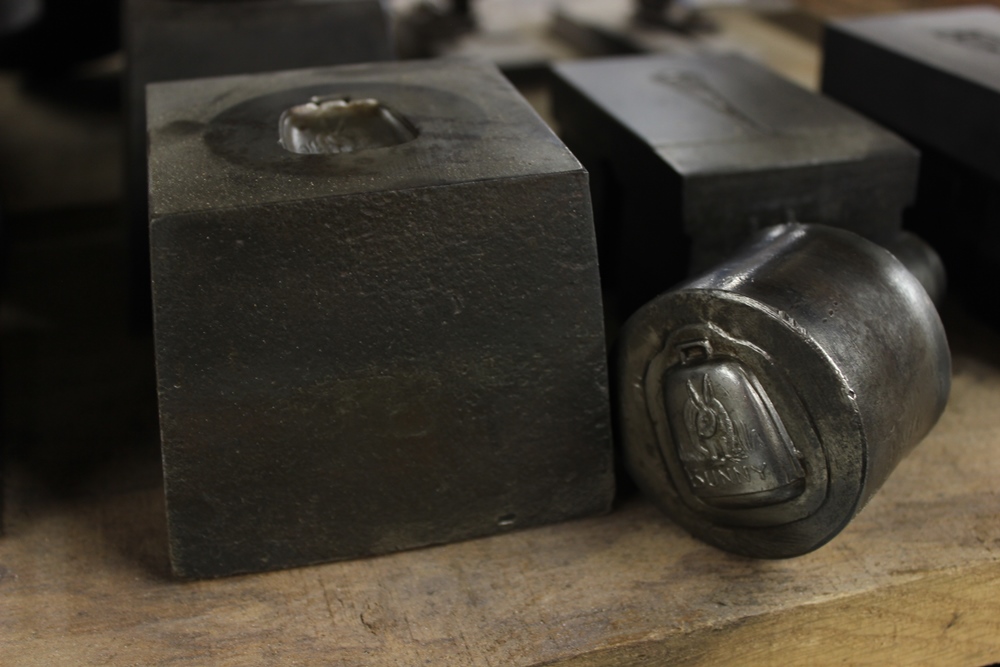 There is also a showroom attached to the museum where you can buy hand-made jewelry made on-site with the vintage machines and processes. If the antique style isn't your cup of tea, they carry jewelry from a manufacturer that allows you to design your very own ring or piece of jewelry online.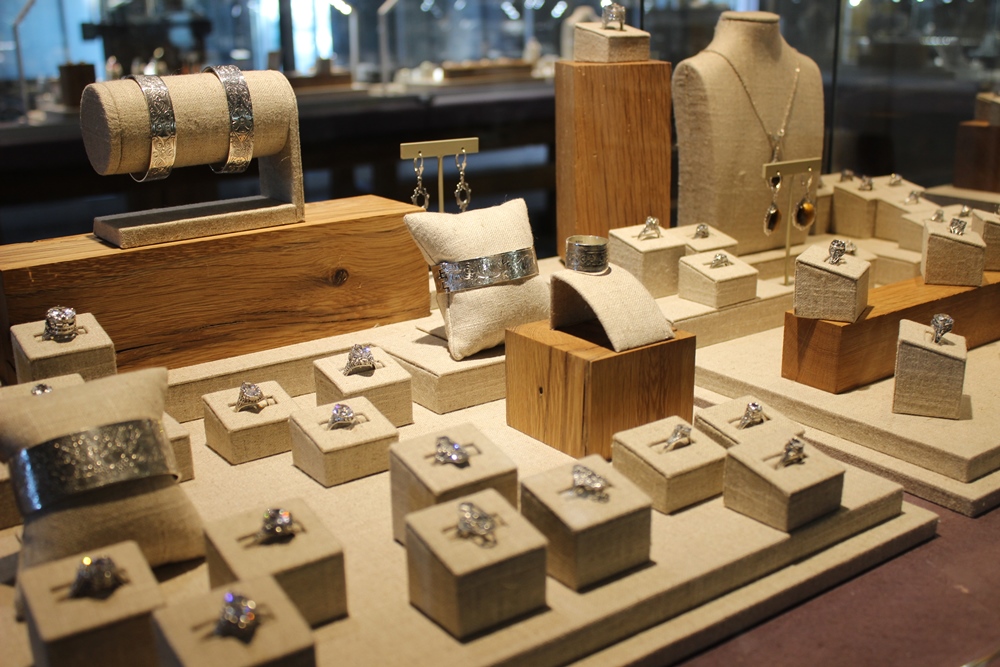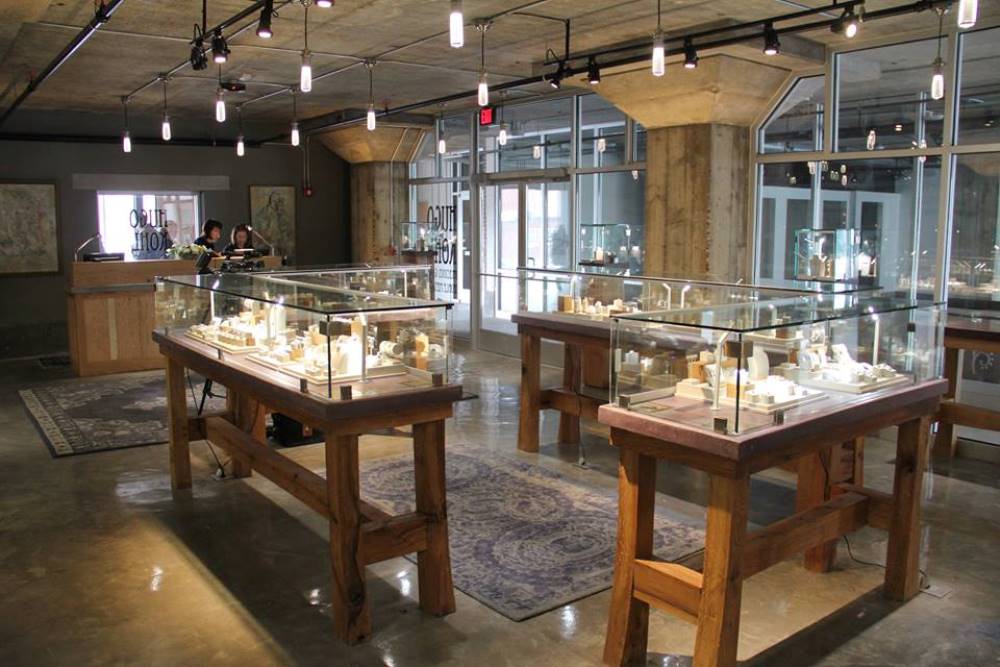 The beautifully renovated showroom (Source: Hugo Kohl facebook page)
This museum is truly a jewel of Harrisonburg and an absolute must-see. It is located at 217 South Liberty Street, Suite 103 in downtown Harrisonburg.
Check out their Facebook page to keep up with what's happening. For some great information (that you won't find anywhere else) on how these antique machines work watch these videos! And visit their website for more information and to shop for a unique, hand-made piece of jewelry.