For this installment of the Design Corner, our design expert Cathi Beighe gave us some tips on updating a front entry to make it a first impression you can be proud of.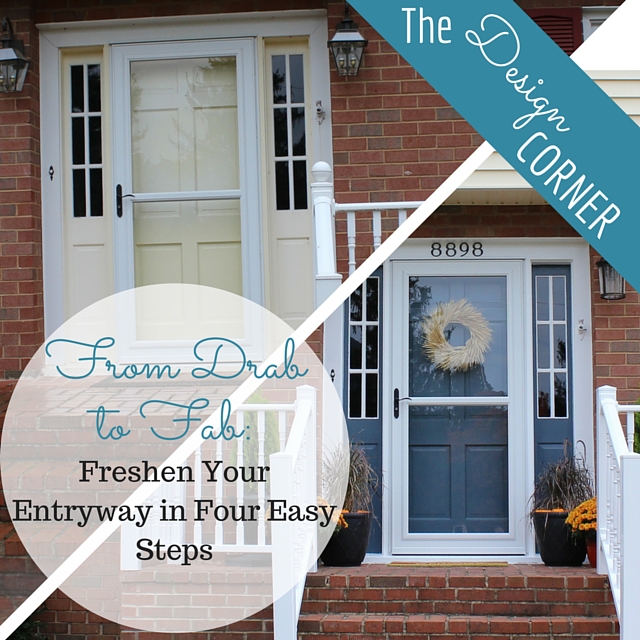 Cathi: How many of you, like myself, drive into your garage/driveway at the end of the day, park your car and enter your home from a side (or back) door? Weeks or even months can go by without using the front door, and then when you least expect it, someone rings the door bell and you are faced with the ugly truth… a neglected, uninviting front entrance.
This is the gateway to your home! The condition, cleanliness, furnishings and decor of this area speak a lot about what might lie ahead. Your front entrance is the first introduction a guest (or potential buyer) has of your home, and it is important to make a good first impression. What do you want it to say about the rest of your home?
I've made a personal decision to make a point of using my front door at least twice a week so that things don't get out of control. Here's a picture of my front door: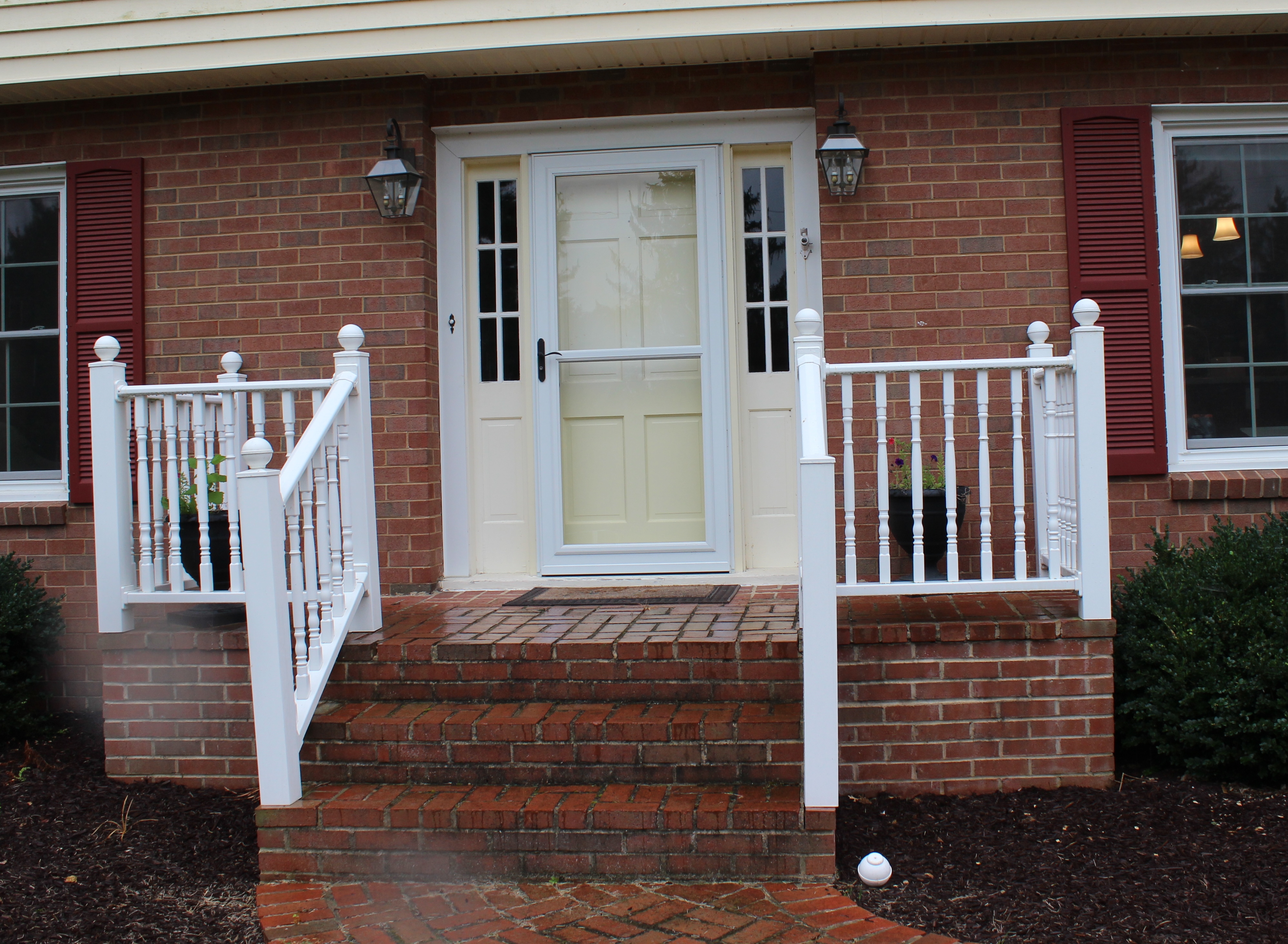 Not what you expected??? Well, me neither!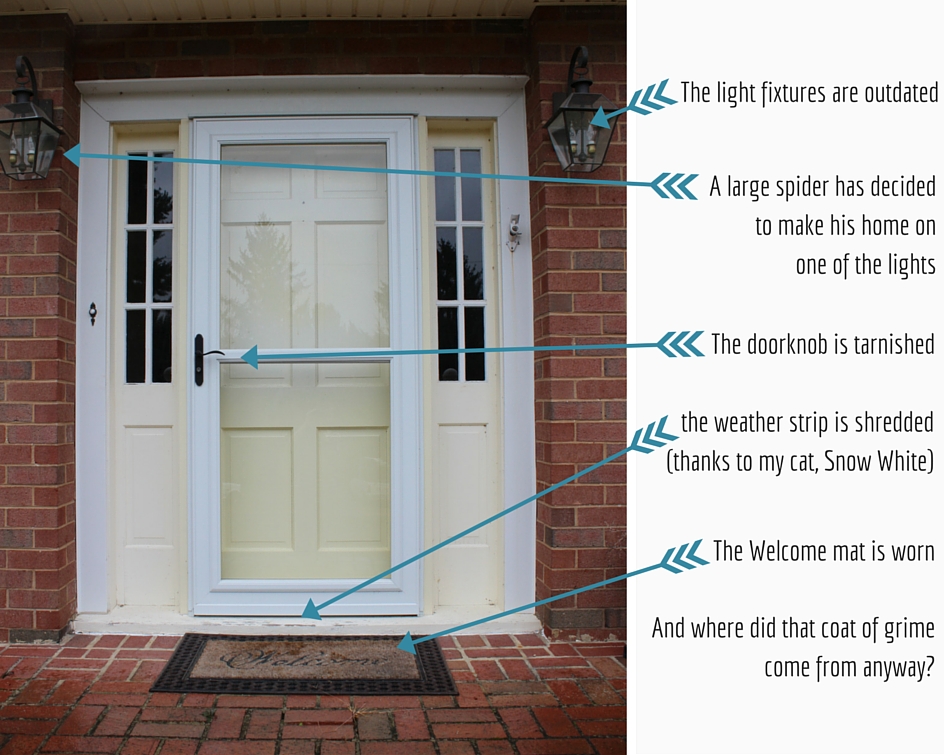 I decided that it was time for a change. Check out my redesign process below. I've laid it out in a few simple steps for you to follow. Before you know it, you'll be excited to welcome guests to your home because it will be a newly transformed and fresh space.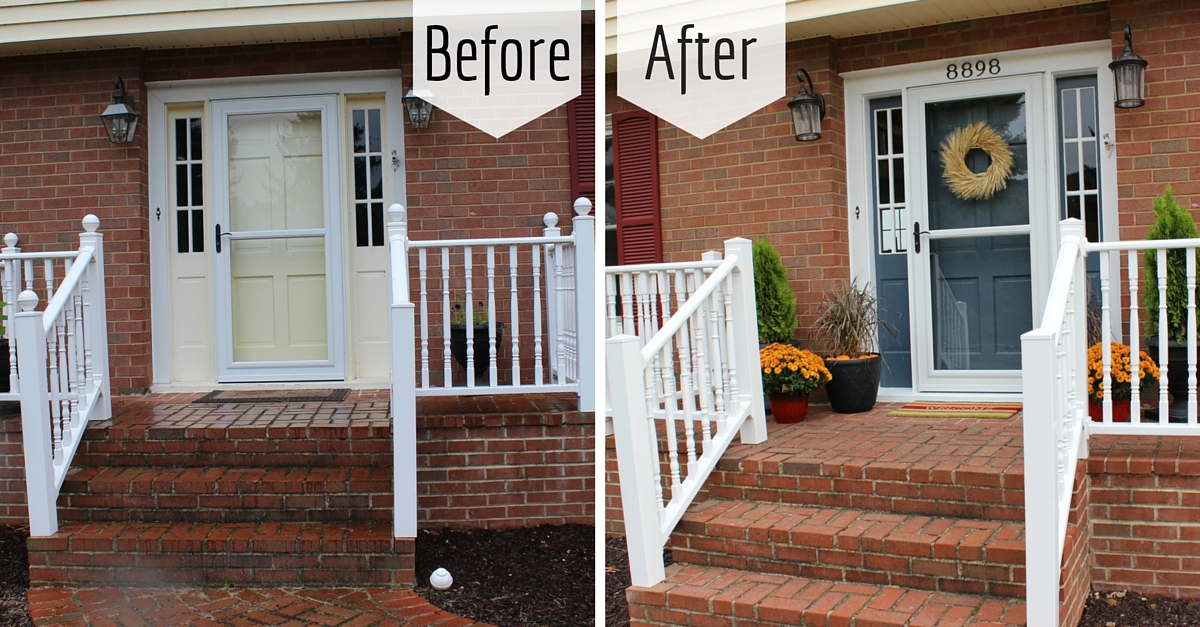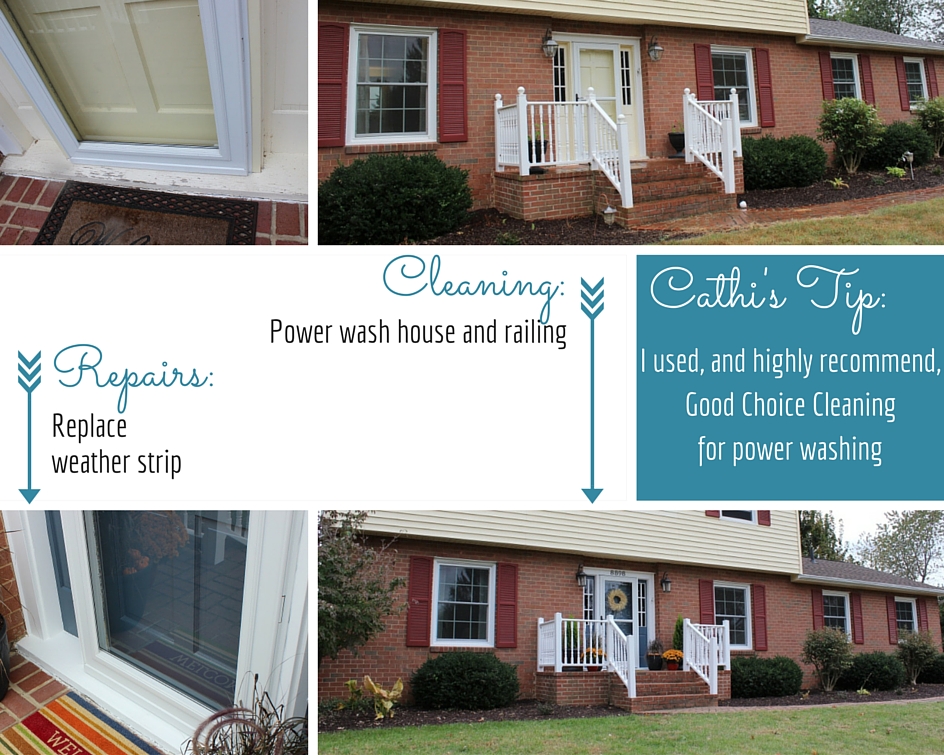 2) DOOR COLOR & HARDWARE //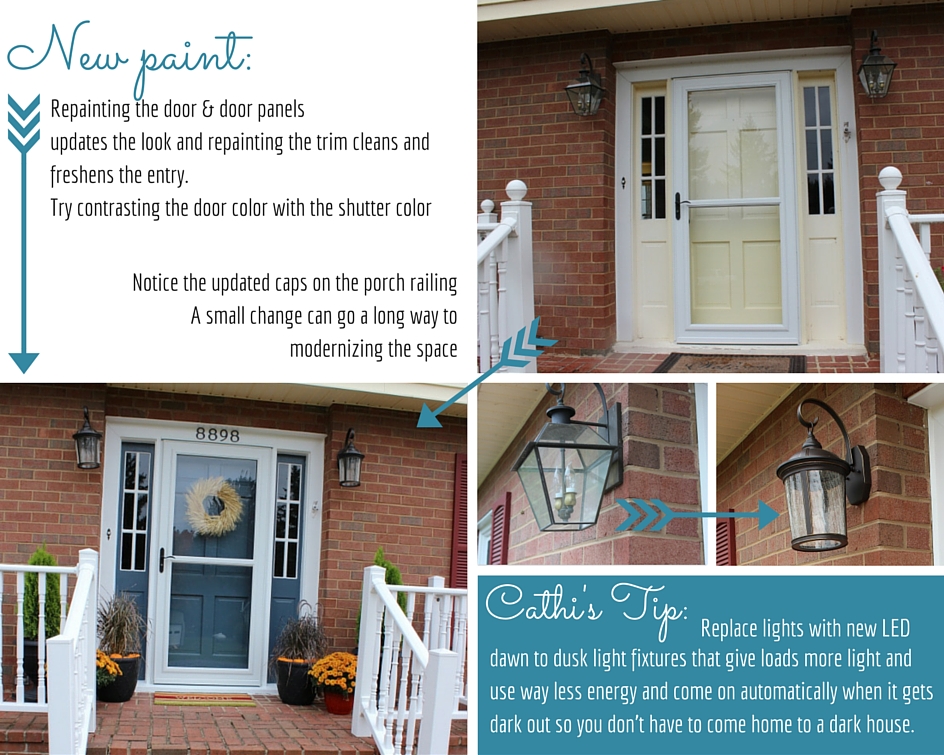 3) DISPLAY THE HOUSE NUMBER //