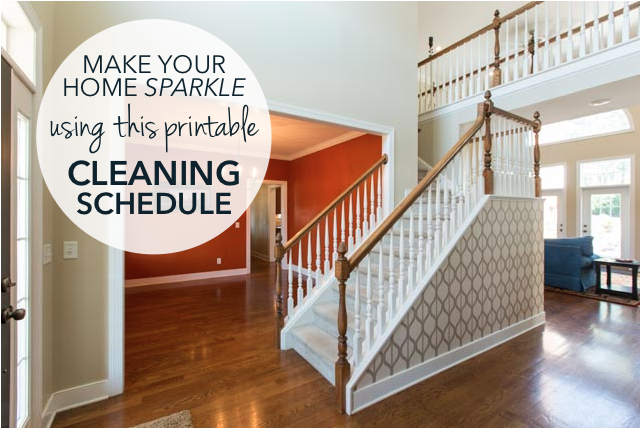 The holidays are fast approaching, which means it's time to get your home in sparkling condition for guests. Whether your favorite folks are staying overnight or just for a meal, they'll feel welcomed and appreciated if they're able to relax in a clean environment. Cleaning your home can add stress to this busy season, but it doesn't have to.
We've put together this simple, printable cleaning schedule to help you whip your home into ship-shape, guest-friendly condition [click image below or download it here].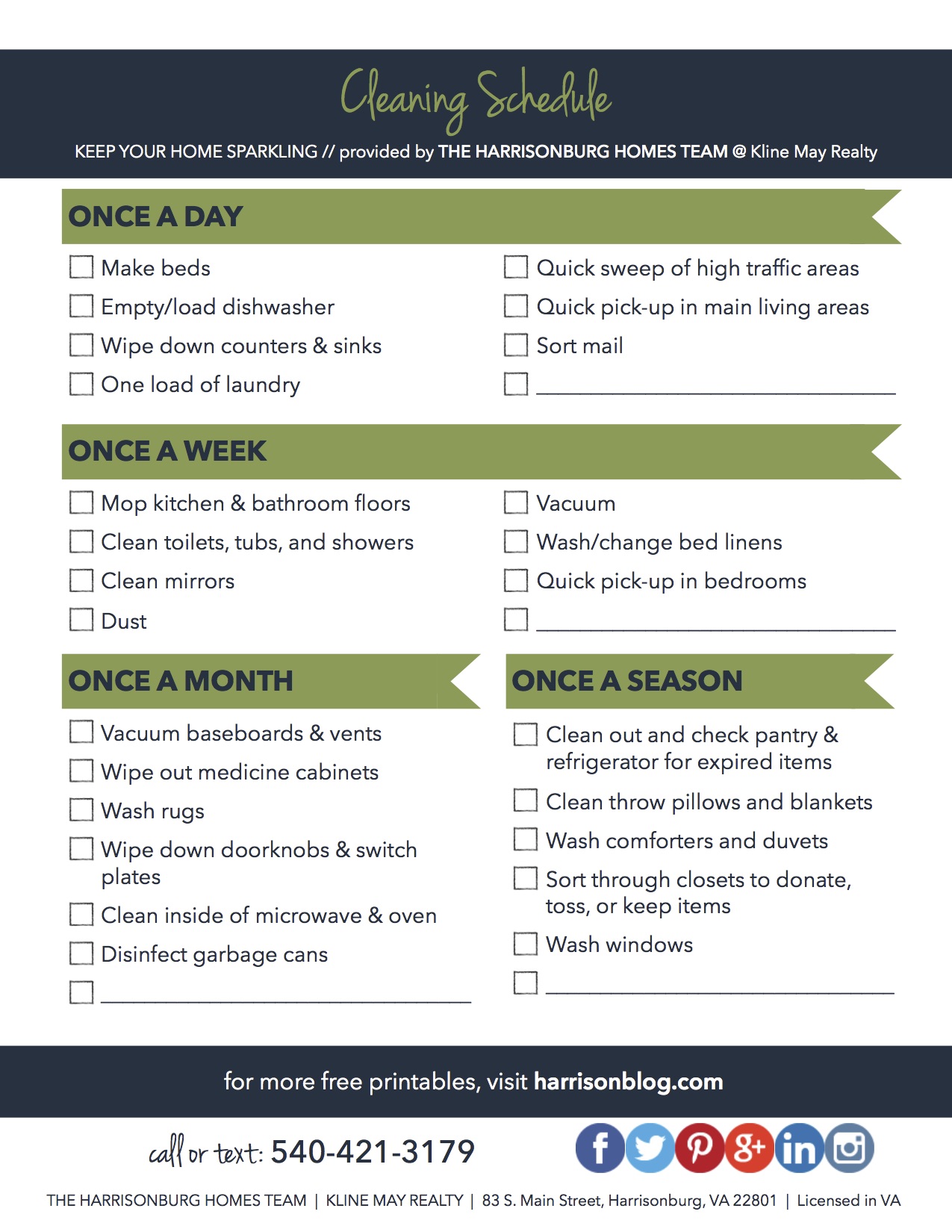 Cleaning is just one portion of holiday preparation. As a bonus to our cleaning schedule, we've also compiled these tips:
Other ways to enjoy a stress-free holiday season //
Plan! Not only will planning out your cleaning schedule aid in reducing the stress, but making lists and planning meals, shopping trips (so you don't have to go back for something you forgot!), appointments, gatherings and parties, charity event preparation, etc., will keep you on task and in control.
Set a budget for gifts, so the stress of seeing your credit card bill or the draining of your hard-earned cash doesn't overwhelm you.
Remember what this season is truly all about, and remember that it won't be perfect. Whatever you celebrate during this holiday season, it's more about the big picture than the details. If you forgot to make the cranberry sauce, will anyone hold it against you? Probably not. Enjoy the time spent with your loved ones, and hey, here's another tip:
Perhaps put away your phone for a bit? People are more important than work, your social media accounts, and your schedule. If you're surrounded by those you love, put your phone on silent and engage in conversation.
Do you have tips or advice for cleaning and/or enjoying a stress-free holiday season? Share in the comments!