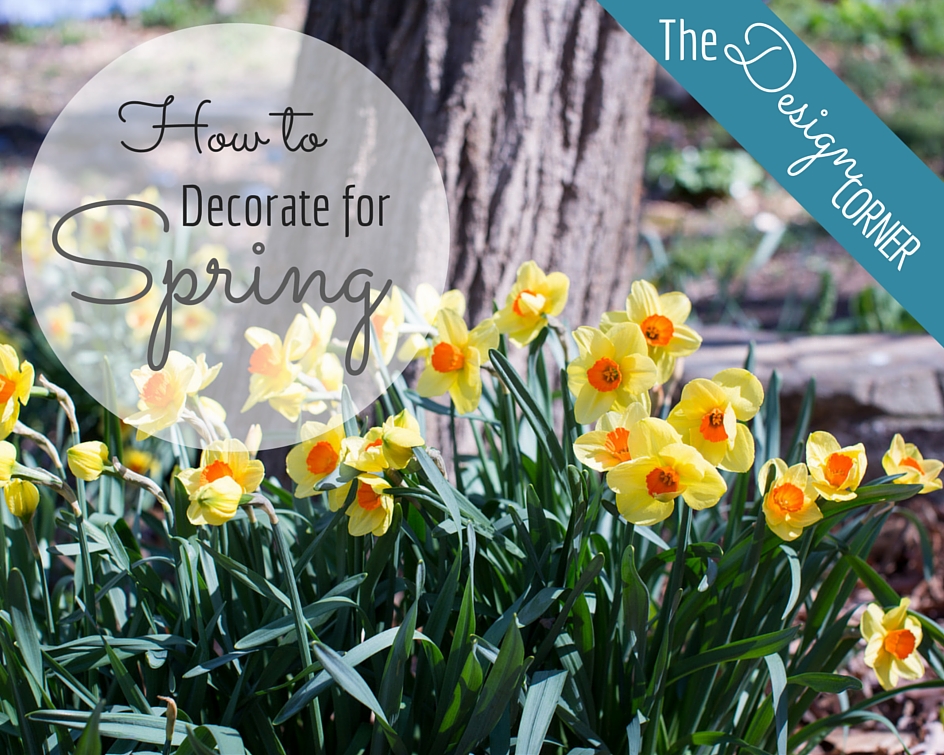 The goal in spring decorating is to replicate in your home that wonderful feeling that you get when you walk outside on a sunny spring day. The key is to use bright, fresh colors and light, airy textures. Below are a few tips to help you enjoy your indoors as much as your outdoors during this season.
OUT WITH THE OLD & IN WITH THE NEW //
If you haven't already, it's about time you put away those cozy winter decorations for something brighter and lighter.
Update pillows, bedding, and even rugs to include bright or pastel colors. Lavender, sunshine yellow, and seafoam are all excellent color choices!
White is not only a classic and clean color choice for a room, it's a great backdrop on which you can play with bright spring colors.
CHANGE YOUR FRONT DOOR WREATH //
Whether home-made or store-bought, a front door wreath is an easy and lovely way to decorate the outside of your home.
BRING THE FLOWERS INSIDE //
When you think spring, one of the first things that pops into your head is flowers. Bring those lovely flowers inside to help your indoor space feel a little more like a fresh spring garden.
If you're willing to take on a little more responsibility, live plants in your home are a great way to bring that spring feeling inside.
After the shorter days of winter, we're all about that extra sun that spring brings! Take advantage of the longer days and let as much natural light into your home as possible – it will brighten and open your space, making your home feel larger.