For some reason the master bedroom is usually one of the last places to be decorated in a home. Though it's last it certainly isn't least. And really, we don't think the bedroom should be the final frontier of decorating.
Think about it, your bedroom is where you start and end your day. And it is likely the room you spend the most time in – albeit asleep… but don't you want that sleep to be as deep and refreshing as possible? Yes, you won't be able to impress your guests with how beautifully your bedroom is decorated (short of giving them the full-house tour), but your bedroom is your escape and your private little oasis and therefore, highly important to your quality of life. So, let's get to decorating it, shall we?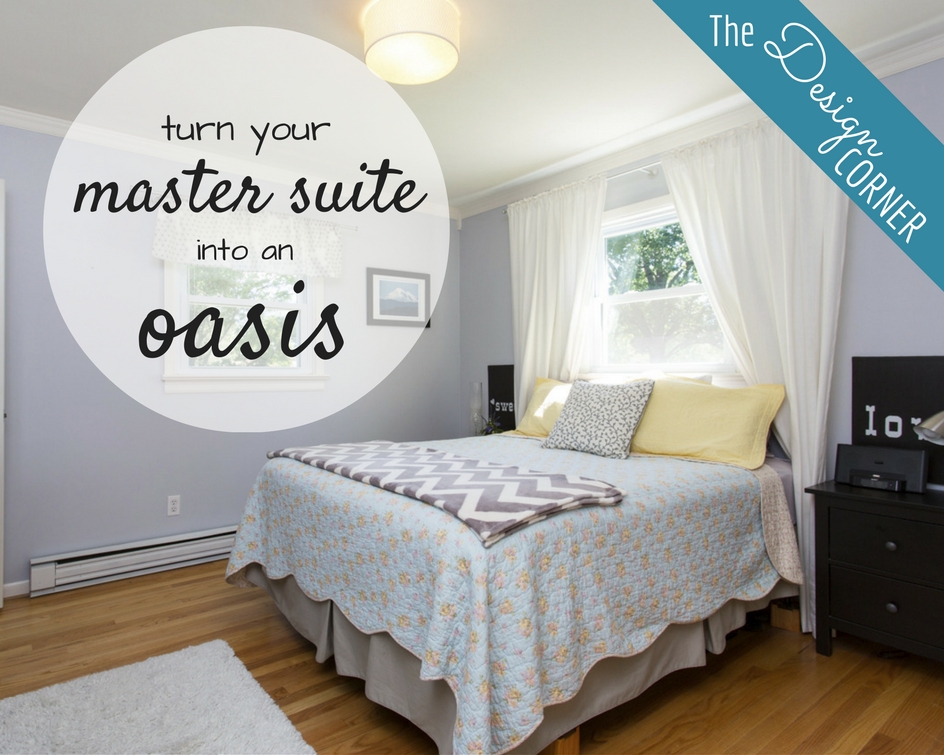 Think relaxation. Surround yourself with colors that relax and rejuvenate you.
Unless you live out in the country, you'll want some kind of window treatments on your bedroom windows for privacy. What kind of window treatments depends on a few things: the size of the room, how late you like to sleep, and, of course, personal style.
Use your lighting fixtures to set the style of your room.
If you have enough space to accommodate it, a sitting area is a great addition to a master bedroom.
THE BATHROOM //
If you don't have the budget, time, or desire to take on a full bathroom renovation, here are a few things you can do to make your master bathroom a little more pleasant:
// Change out your vanity hardware, sink, bathtub, and shower fixtures for more modern options
// Buy new towels. Really, buy towels that go with the style of the bathroom and that match each other.
// Find a home for the things that usually clutter your counter – floating shelving or baskets are a great way to stylishly store things.
// Switch out your light fixtures.
// Frame your mirror.
If, however, you're ready to take on the renovation, check out what Cathi (our resident design expert) did to renovate her drab master bathroom into a luxurious retreat. Meanwhile, here are a couple tips to get you thinking about your dream master bathroom.
Obviously, the tub and shower take up a lot of room in the bathroom – so make the most of them and choose stylish versions of each.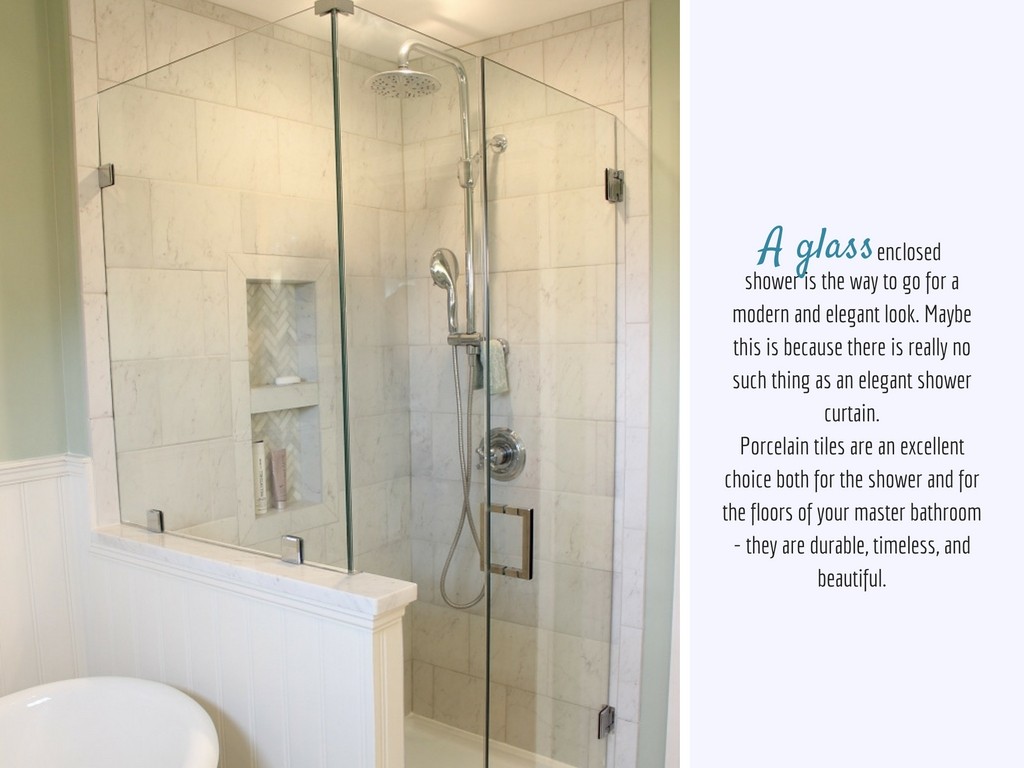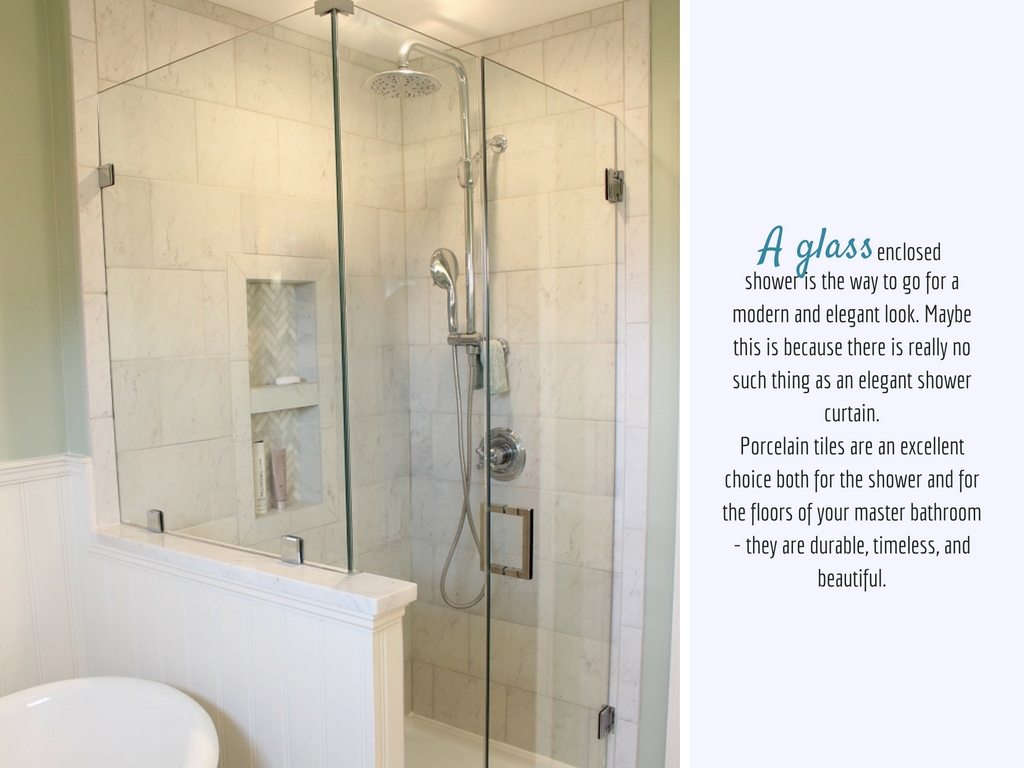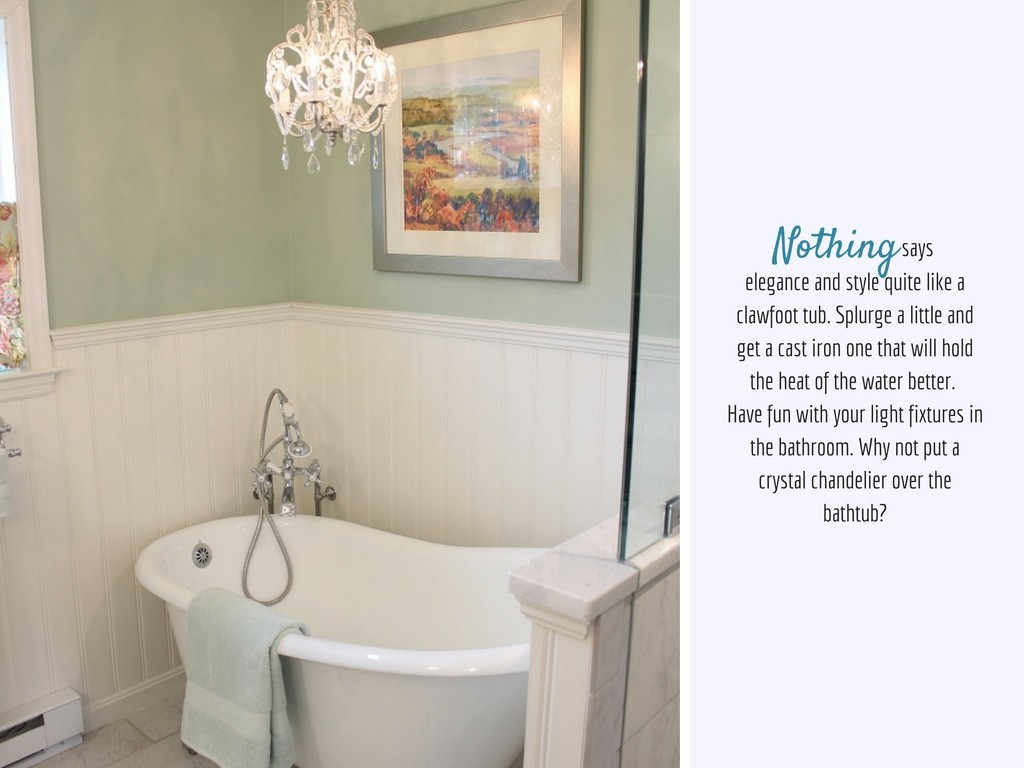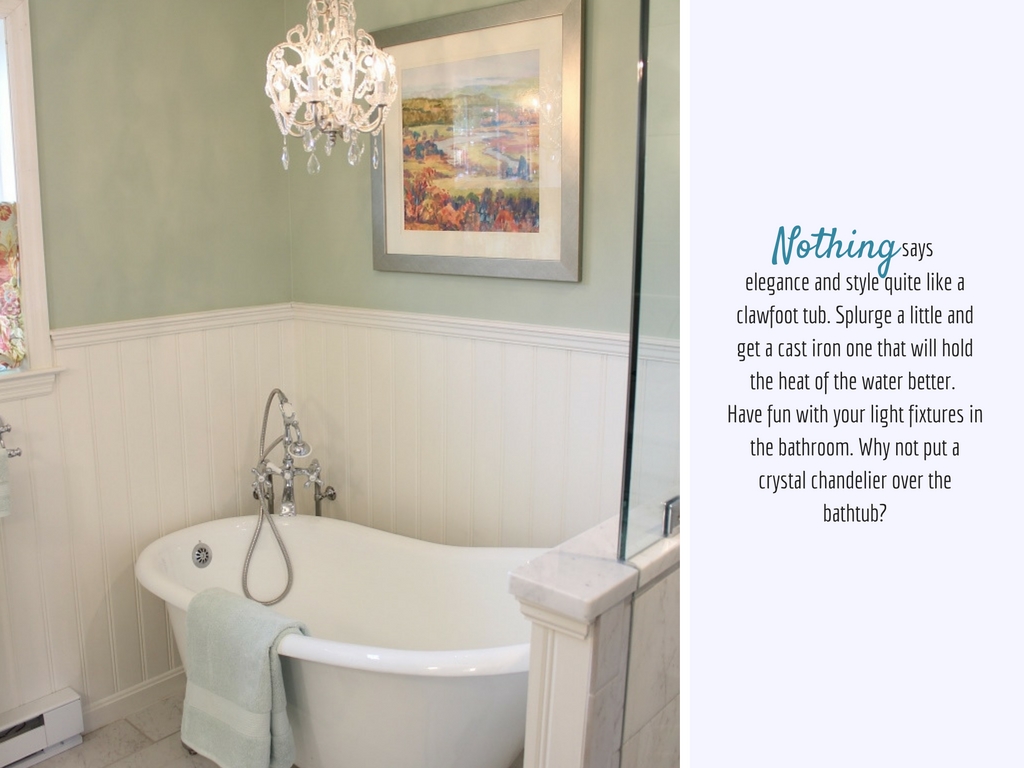 Keep the decor in your bathroom simple and to a minimum. Have as few things as possible on your vanity counter.
THE CLOSET //
Whether yours is big or small, it needs to be organized. Make your closet something nice to look at and you just might feel a little better when picking out clothes to wear for the day.
What have you done to make your master suite a welcoming oasis? Share your tips in the comments!