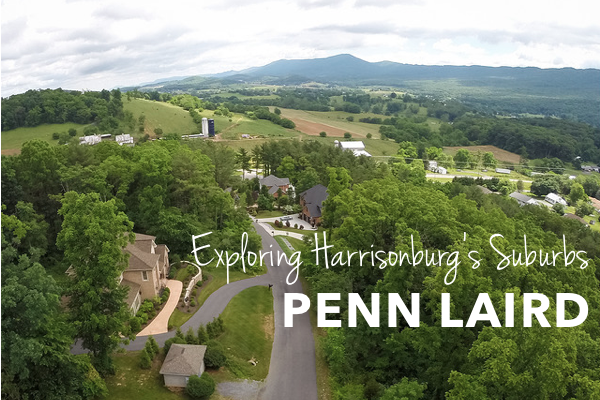 Penn Laird, Virginia, resides in a very small piece of the Shenandoah Valley, just east of the City of Harrisonburg, and is made up of mostly higher end residential neighborhoods like Battlefield Estates, Madison Village, and Bridlewood. However, there are a handful of businesses in the area, such as The Cupcake Company's original location, Country Treasures, and Kinetic Kids, to name just a few.
All of the homes in Penn Laird are situated in the Spotswood School District. Some boast inspiring views of the Valley and Blue Ridge Mountains, while others are tucked into wooded buffers with an extra dose of privacy. Homes in Penn Laird can range widely in price, from the multi-millions to the mid $100,000s, with the average sales price in the high $200,000s.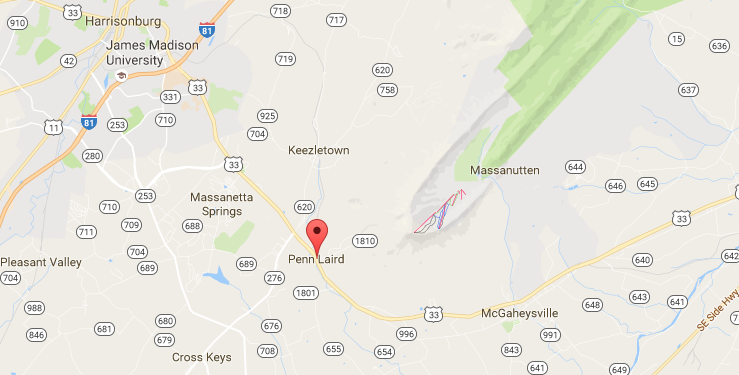 // Convenience & Retreat
A true suburb of Harrisonburg, Penn Laird is an extension from the eastern portion of the city, and boasts convenience to amenities like shopping, golf, restaurants, and more. It is also just minutes from Massanutten Resort and Skyline Drive, which are both highly sought after year-round retreats to get away from it all.