As someone who works downtown, I have walked by the Free Clinic hundreds (if not thousands) of times. And yet, I was not fully aware of what a remarkable and necessary community resource it is – a (quite literally) life-saving service for many of my neighbors. The clinic is full of exceptional people on a mission "to provide affordable, sustainable healthcare services for low-income and uninsured adults, primarily through volunteer resources and community support." An incredible resource for so many in the community, one Free Clinic doctor calls his volunteer work at the clinic "the purest form of medicine." Read on to learn a little bit about what the clinic is all about.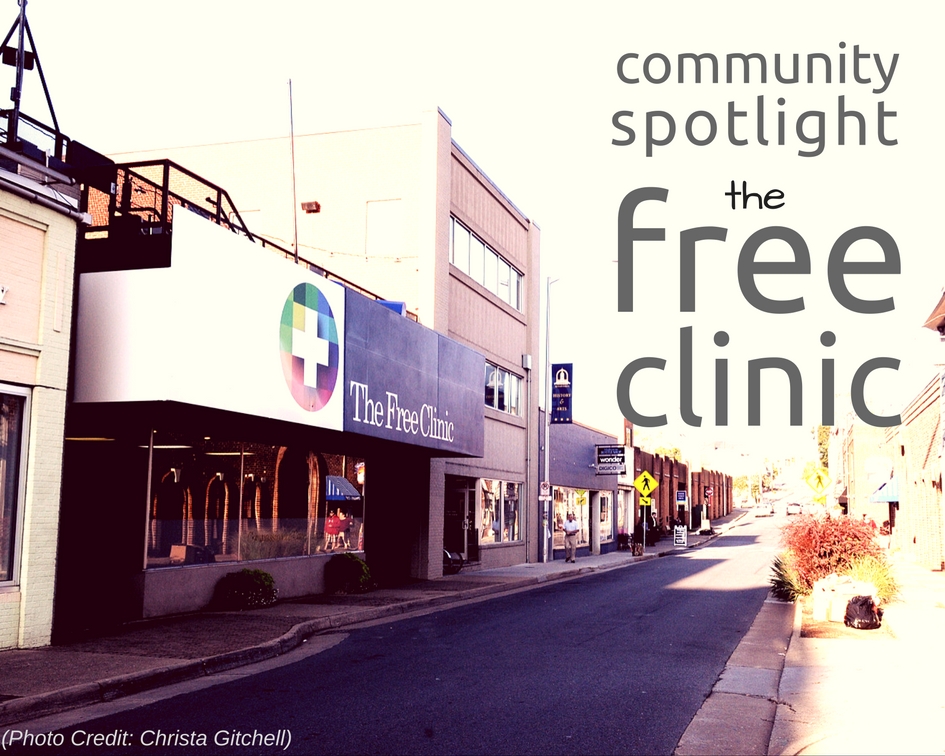 For 25 years the Free Clinic has been serving our community. If you find yourself walking down Water Street on a regular basis you may have noticed the recent re-branding and eye-catching updates on the exterior of the clinic, completed in celebration of a quarter of a century of service. I had the privilege of talking to Director of Resource Development, Baker Garber, and Executive Director, Keith Gnagey, about the workings of the clinic, it's past accomplishments, and its future goals.
What does a typical day at the clinic look like?
Baker Garber: At 8:40 in the morning we gather for what we call "huddle" right around the clinical desk. Everybody that's volunteering and the staff who's working that morning is there. It's just a time to get updates. Most morning clinics we'll see anywhere from 12 to 22 patients if we're fully staffed. RMH is incredibly supportive and does our diagnostic work for us.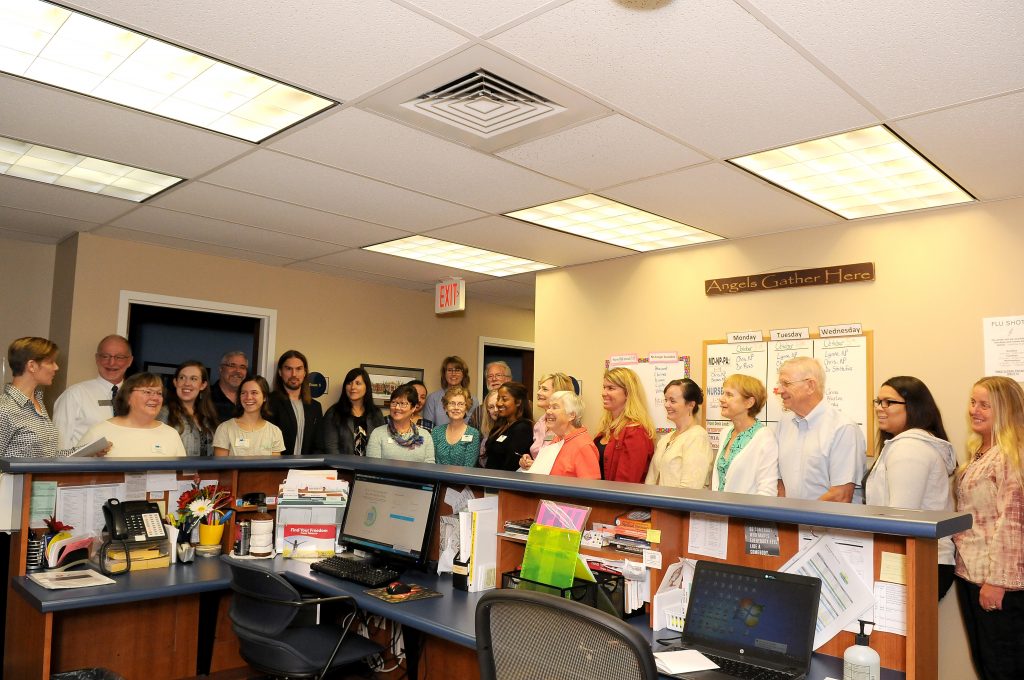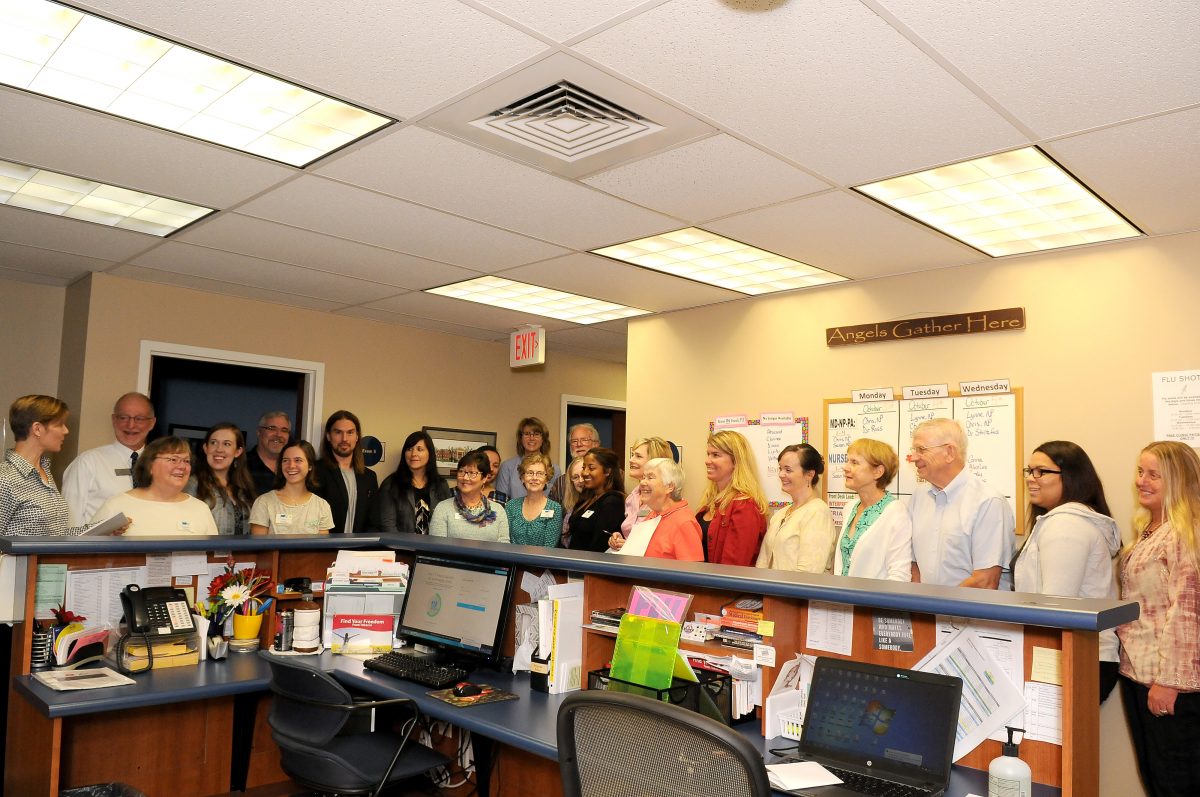 (Photo Credit: Christa Gitchell)
Tell me about some of the current programs and resources at the clinic.
Garber: Our on-site pharmacy is one of the best parts of the clinic. Having this here where our patients can pick up their prescriptions right when they have their appointment is life-saving for them especially because one of the number one hurdles for our patient base is transportation. The area pharmaceutical companies, including Merck, donate name-brand prescriptions for our patients. It's incredible.
We have an Eligibility and Social Work Department with volunteers that guide patients through the process to find other aid that could help them. People Helping People is an incredible organization that works a lot with our patient base.
We have nine exam rooms. We have a volunteer dietitian. We have different specialists that are available – IET, gastro, GYN, nephrology, rheumatology.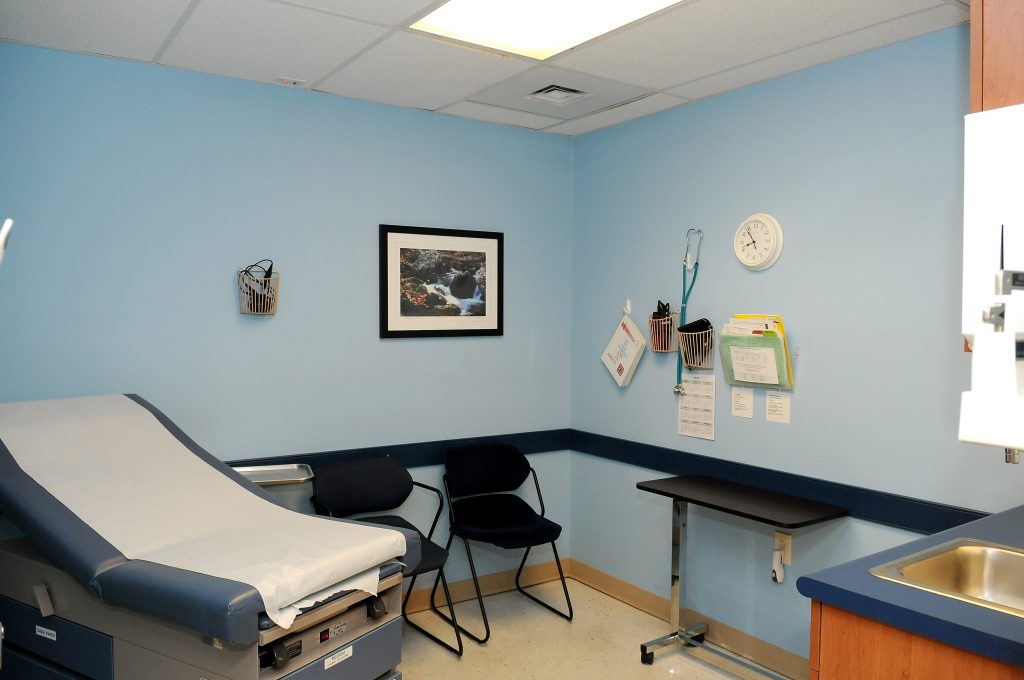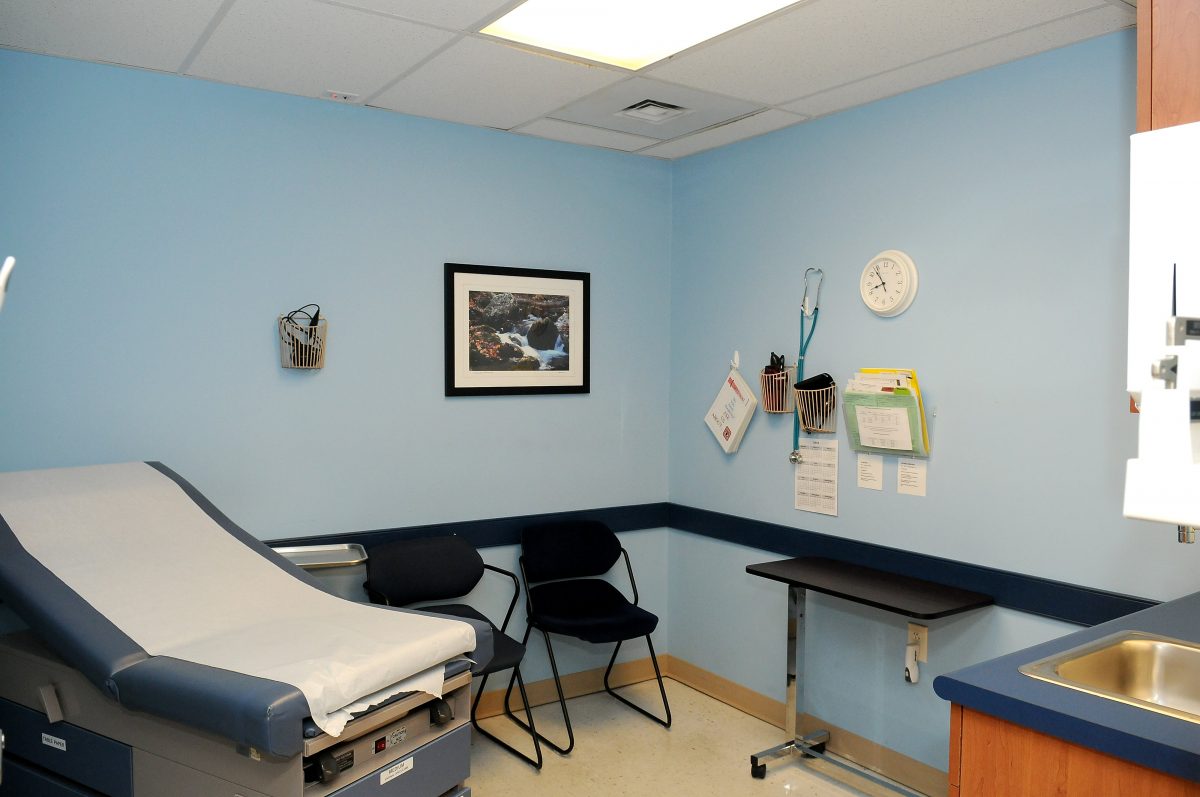 (Photo Credit: Christa Gitchell)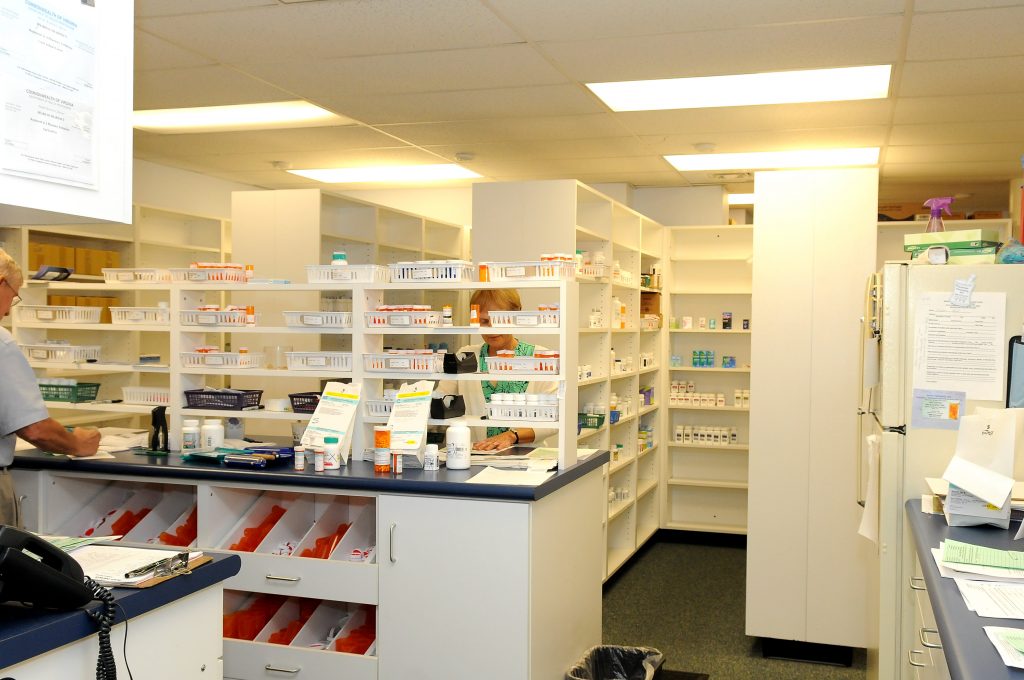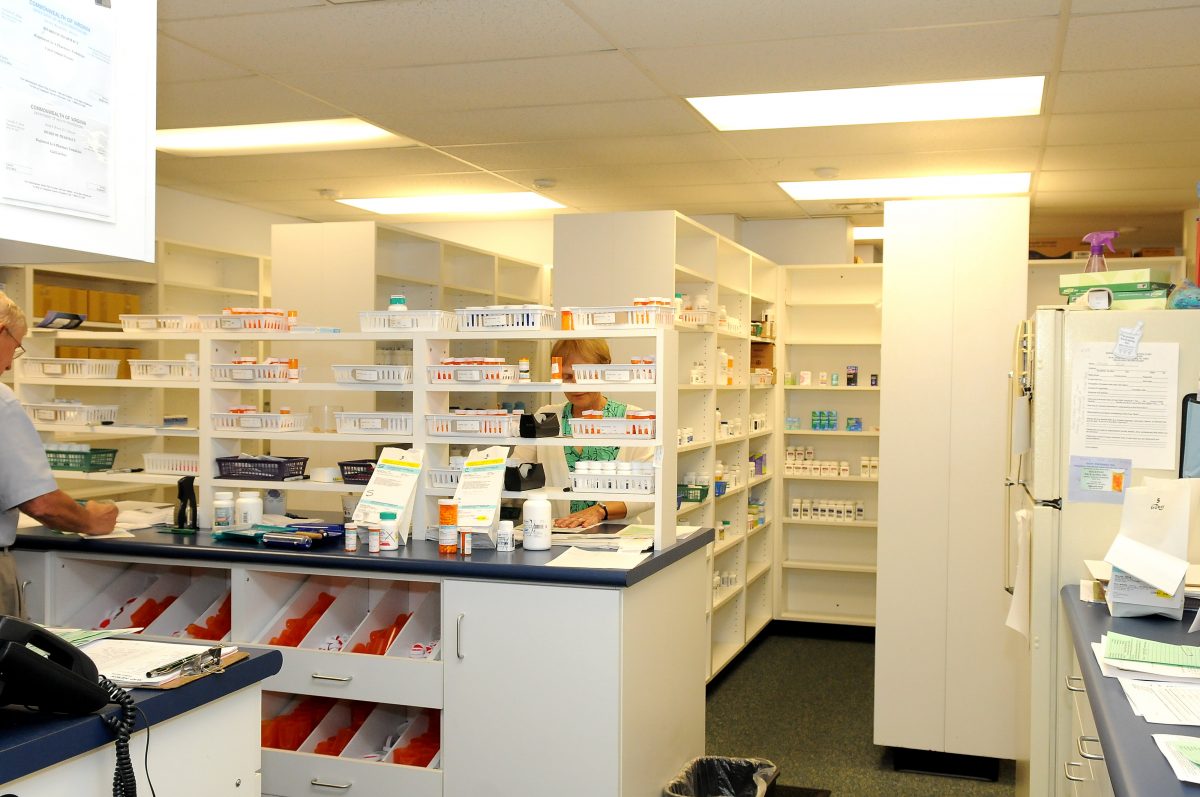 (Photo Credit: Christa Gitchell)
Tell me about the milestone of your 25th Anniversary.
Garber: Our 25th anniversary was a chance for us to really look at where we've been, what we've accomplished, and then what we want to accomplish. We decided that this was a great time to update things.
Tell me about your new logo.
Garber: Kirsten Moore did our logo for us pro bono. We were talking about all the different areas we serve, our population base, all the different languages, the trials and tribulations, and the successes – and so we came up with this logo. It kind of reminds me of a quilt – these are all the different pieces of our history.
Tell me about your new motto, "Compassionate Care. Extraordinary People."
Garber: Whenever we do our patient surveys, passionate care is the one thing that keeps coming up. We now have someone on staff who does follow-up calls after our patients have had an appointment somewhere else to ask, "how'd it go?" or "tell me about it." And it feels much more personal to them. Sometimes for those of us who have grown up in the Valley we forget about the challenges that a lot of our patients face.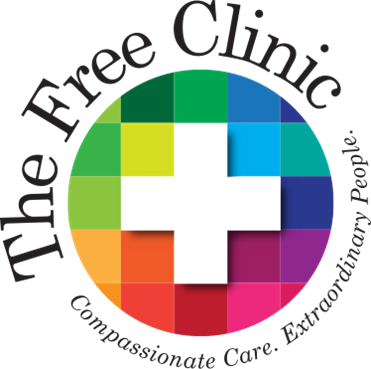 What is the makeup of your staff?
Garber: We have two full-time employees – the Executive Director and the Office Manager – and 14 part-time employees. Our clinic can't run without our volunteers. It truly can't. They're the lifeblood.
What are some future plans for the clinic?
Garber: Behavioral health is one of the major initiatives. And also being able to expand times. One of the biggest current needs we have is for more nurse practitioners and doctors to be able to work an evening clinic.
We're also working with RMH's language line and need more funds to utilize this service more fully. We're able to have a phone inside a clinical room (whether FaceTime or just a voice) so we can make sure we understand what the patient is trying to convey to us and vice versa. We can't possibly have an interpreter on-site for every language and we don't ever want to turn anyone away or have to reschedule because we can't communicate.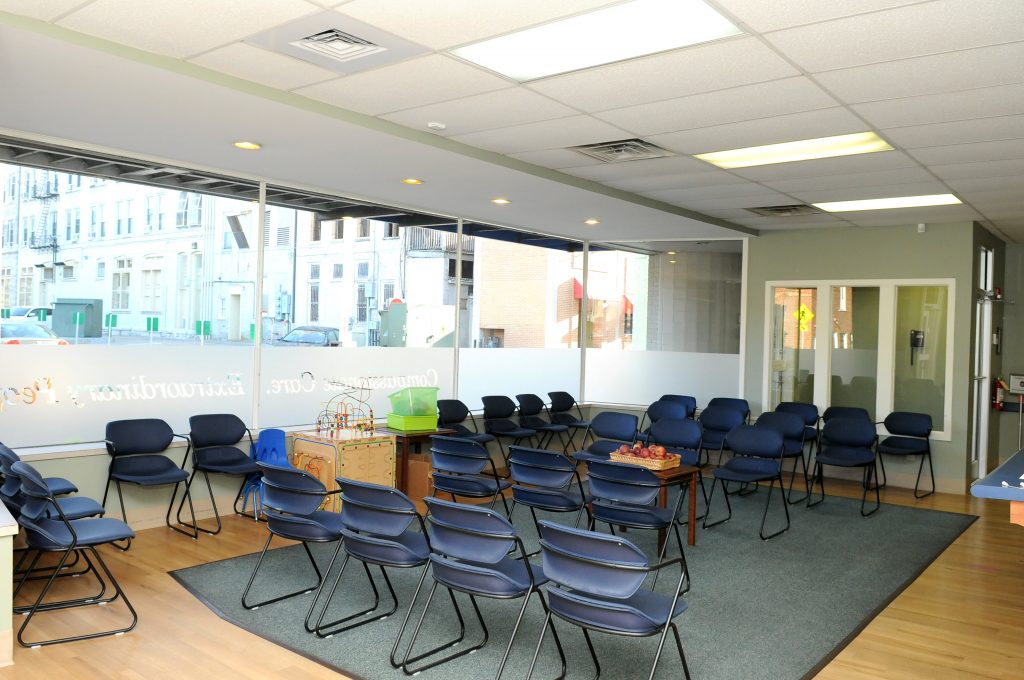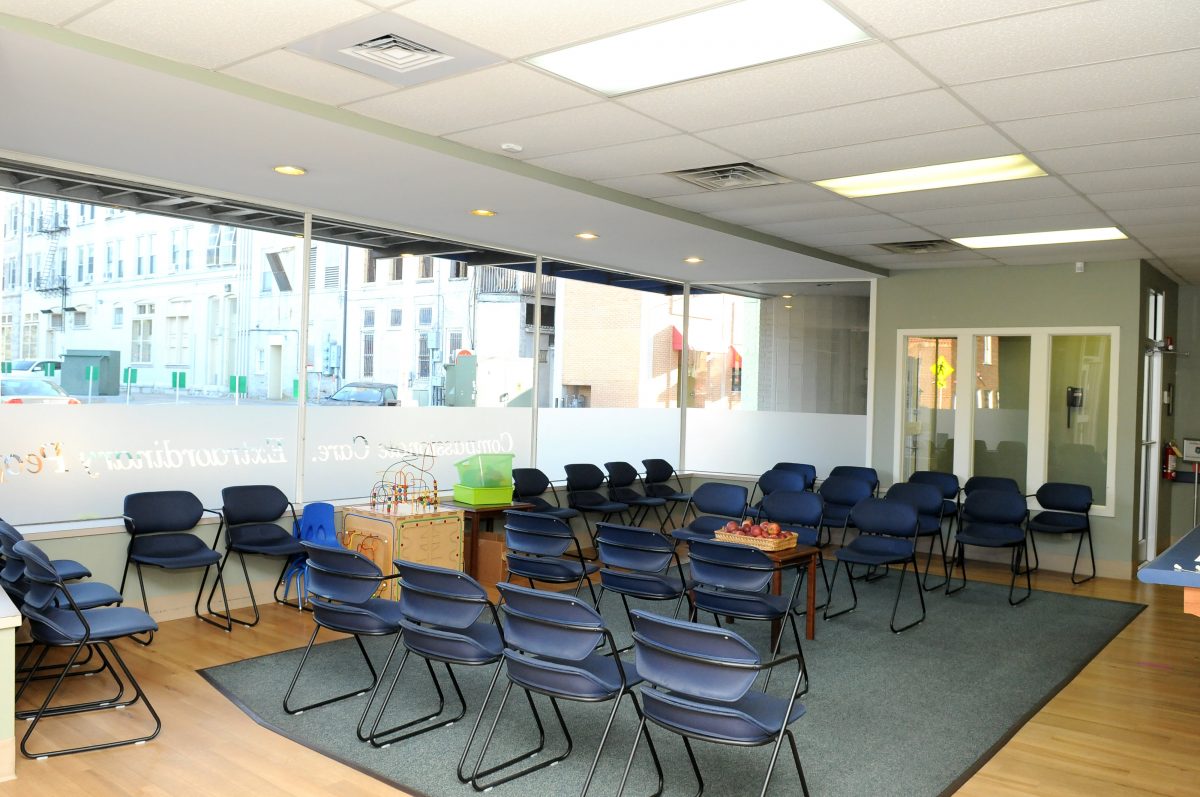 (Photo Credit: Christa Gitchell)
Can you tell me about the behavioral health initiative, Counseling And Psychological Services (CAPS)?
Keith Gnagey: It's the program in the Psychology Department at James Madison University. It's their advanced degree students who are working towards getting counseling degrees. So the students, along with a faculty member, serve by coming and serving alongside our counseling services on site with our regular doctor's appointments.
So if we find that a patient has so much going on that we can't even get to the physical side of what's happening, then we obviously want them spending time with counselors. In the past we've had to try to get patients with the need for more counseling to go somewhere else for it. But the process of getting there or the stigma they may feel showing up at a place that is featured as behavioral health was often a barrier for them. But here, it's right here – we can just walk in and ask if we can introduce them to someone to talk about what's going on. It's highly successful and well received.
The other side of it is that it's a great experience for the JMU students to get to work with people from all stages and walks of life.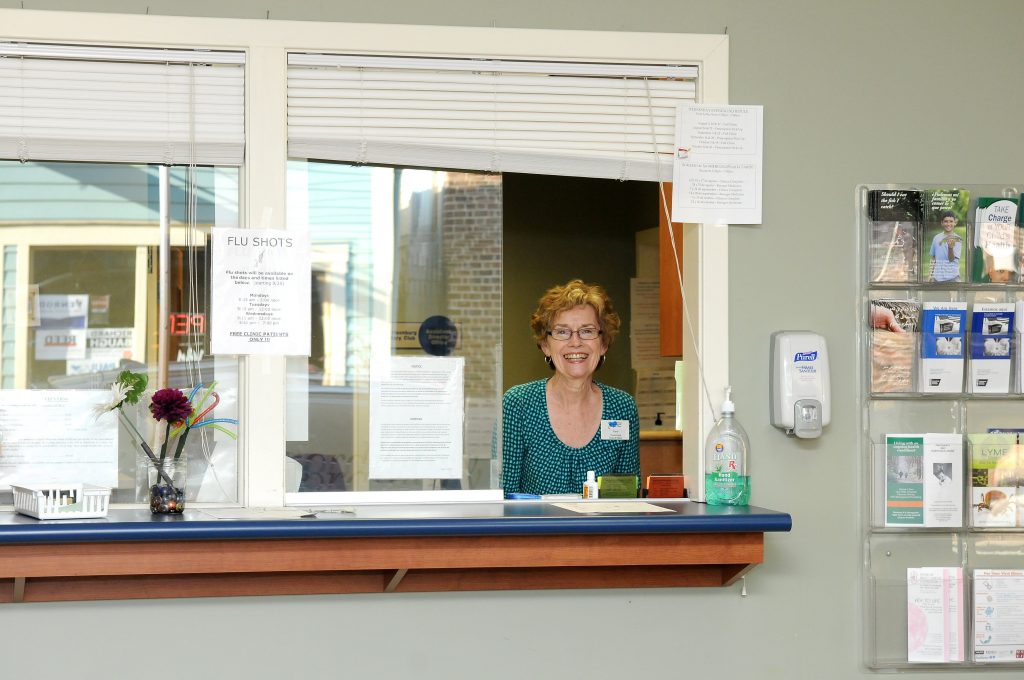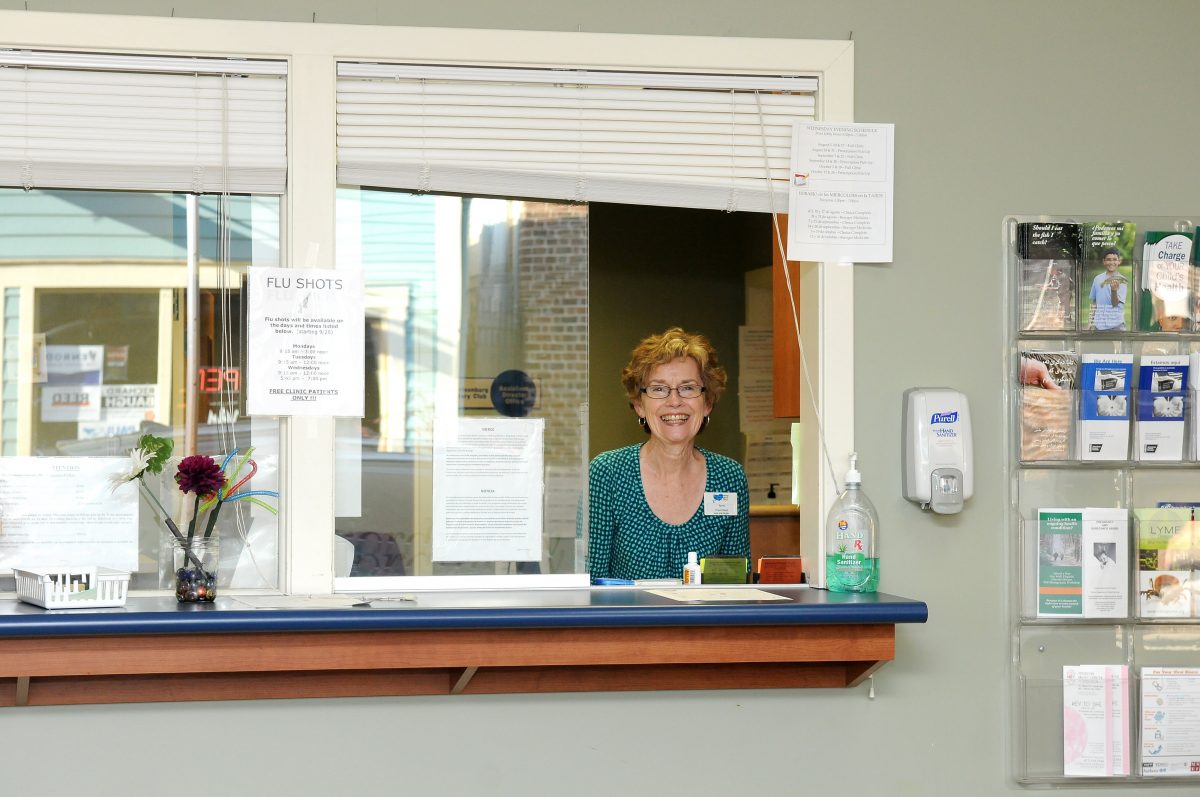 (Photo Credit: Christa Gitchell)
In the short time I spent at the clinic I was impressed both by the professionalism and the welcoming and compassionate feel of the place. If you are able to donate, volunteer, or utilize the services of the Free Clinic I would strongly encourage you to take some time to check it out further and become part of the movement of compassionate care done by extraordinary people.