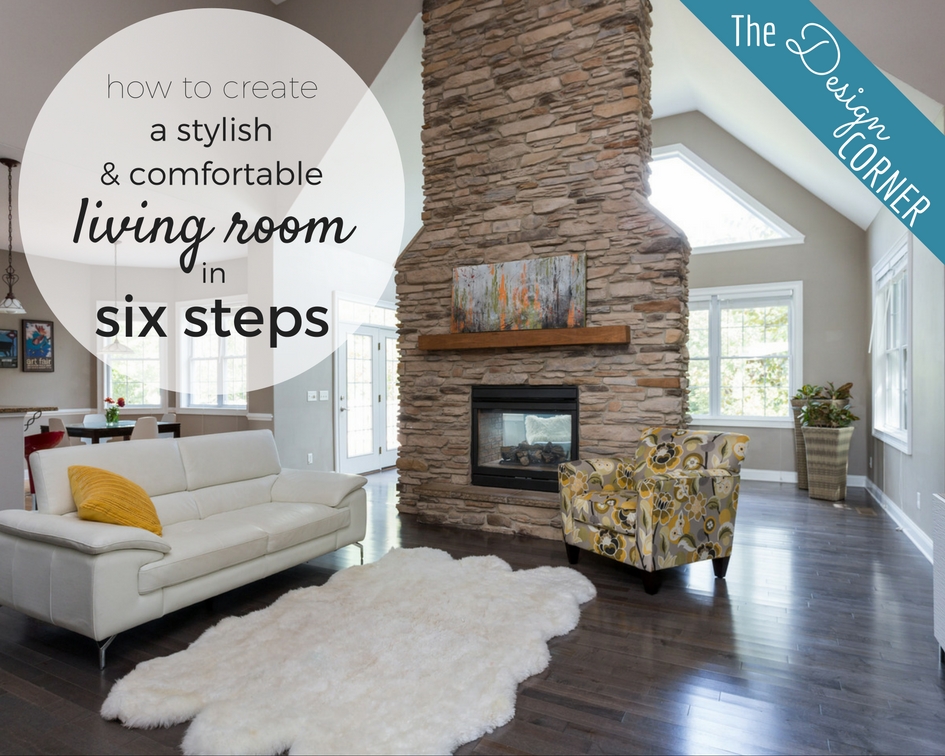 There are three types of living rooms in the world:
The living room that gets used all the time, suffers the abuse of said use, and ends up looking like a playroom, messy lounge area, or movie theater.
The living room that poses more like a century-old sitting room and never gets used because it's too pristine.
And finally… there's the living room that strikes the perfect balance between the two – a stylish yet comfortable space in which to live your life.
Below you'll find step-by-step instructions (from our design pro, Cathi Beighe) on how to design this room in your home as well as some tips to get the creativity flowing.
Decide how your family will be using the space.
Is TV watching going to happen here? Will you play games, listen to or play music in this space? Do you have small children and need to use some of the space for toys, art supplies, etc? Is this a more grown up space used for entertaining?
Plan what furniture you need.
This step can only happen after you've thought through how you'll be using the space.
Will you need a sofa and armchairs or sectional? Will you need an oversized coffee table that can function as a kids table or game table? Do you need storage space for a TV and audio/visual equipment? Or storage for kids toys/games?
Make sure to include enough storage pieces so that the room doesn't end up looking cluttered. Think through how much of your current furniture you can use vs. what you'll have to buy. If you need to purchase new furniture then keep in mind that it can take 6-12 weeks if you custom pick the fabric.

Create your furniture layout.
Place the biggest pieces of furniture in the space first and then work down from there. Some rooms will dictate more clearly where furniture needs to go. But some rooms will give you a little more creative license – don't be afraid to try a couple different layouts.

Add accessories.
Once you have your furniture where it should be, your canvas is set – now add color and texture to the room with rugs, pillows, curtains, lamps, throws, etc.

Place final touches.
Hang pictures and wall art after everything else is set.

Enjoy your new space.
Once everything is in place, take a step back and enjoy the final product. Live in it for a few days while paying attention to anything you may not be as satisfied with in the space. If you find anything amiss, make some adjustments. It's worth putting this effort into making your living room a space that you will both use and enjoy!
Let us know what you love best about your living room or what you would most like to change!