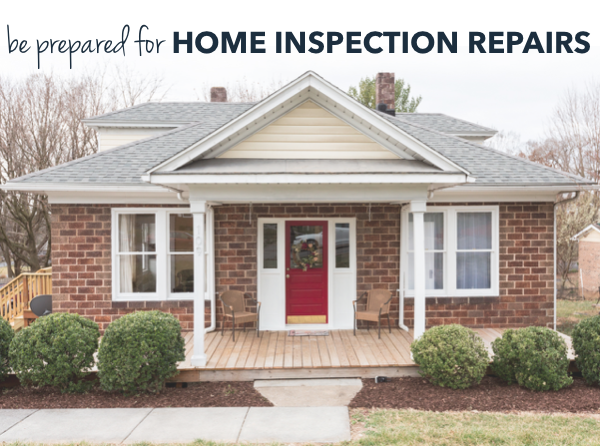 Home buyers and sellers alike will come to a point in any real estate transaction in which a home inspection will be performed by a professional, and repairs will likely need to be addressed.  Not every market works the same way, but in our local Harrisonburg/Rockingham County area, here's how a real estate transaction typically happens.
After looking at several properties Buyer decides they want to put an offer on home. The buyer's agent helps write up a purchase contract, which usually includes a few contingencies.  The home inspection contingency is one of the most common.  This means that the sale of the home will be contingent upon the "health" of the home. This process gives the buyer an opportunity to learn more about the condition of the systems of the property they are buying.
A home inspection should be performed by a licensed professional, and he or she will provide a written report of the over all condition of the property – good or bad.  The buyer can then decide either to "bow out of the sale (typically only in extreme cases), or request repairs be made on the property (based on the report), and negotiations are finalized.
There can be several hurdles along the way to the closing table, but the home inspection process is usually the biggest.
// What is included in a Home Inspection Report?
The Home Inspector navigates the property with a fine-toothed comb, checking the systems of the home to ensure they work properly (i.e. plumbing, electrical, HVAC), the structure of the home (including chimneys, roof, foundation, etc.), insulation and ventilation, and all appliances that convey with the sale, noting any fixes that should be made.
Each recommended repair is noted in the report and some inspectors  will rate the repairs in order of priority so the buyer can  see which fixes' should be done immediately, and which can be done on their own over time.  The inspector will also likely take photos of any pertinent problems, especially in areas where visibility is limited (like cracks in chimney caps or foundation cracks deep inside the crawl space).
// Who decides what gets fixed? And who pays for it?
Typically, the party that orders the home inspection pays for it.  Normally, that is the buyer.  As for the fixes that get made, after the report is seen by both the buyer and the seller, negotiations will be made to determine which repairs are completed, and who will pay for those repairs.  No two transactions are the same and I've seen this process play out in many different ways.
Thus, it is important to be prepared for any home inspection costs and repairs.  Rarely is a home in perfect condition, so when you are thinking of purchasing a home, or even thinking of selling your own home, keep in mind that repairs will likely need to be made, and that you might have to foot that bill – or at least a portion of it.
// Tips
Sellers, it might be a good idea to have a pre-inspection done on your home.  Before you list your home for sale, hire a Home Inspector to do a report on your property so you know what repairs will need to be made.  A "clean bill of health" will be a positive for buyers interested in your property.  If the initial report isn't so good, make some repairs before listing!
Buyers, remember to keep in mind that no home is perfect.  If you have a home inspection done on a house that you love and it comes back with several necessary repairs, think about the big picture.   Are these repairs worth making in the long run?  (Your agent will be able to help you navigate through this as well.)
// Have questions about home inspections?
Contact us or let us know in the comments! We're happy to help, or point you in the right direction.
---
Ready for your next move? We've got lots of resources for buyers and sellers, and of course, we'd love to chat with you.