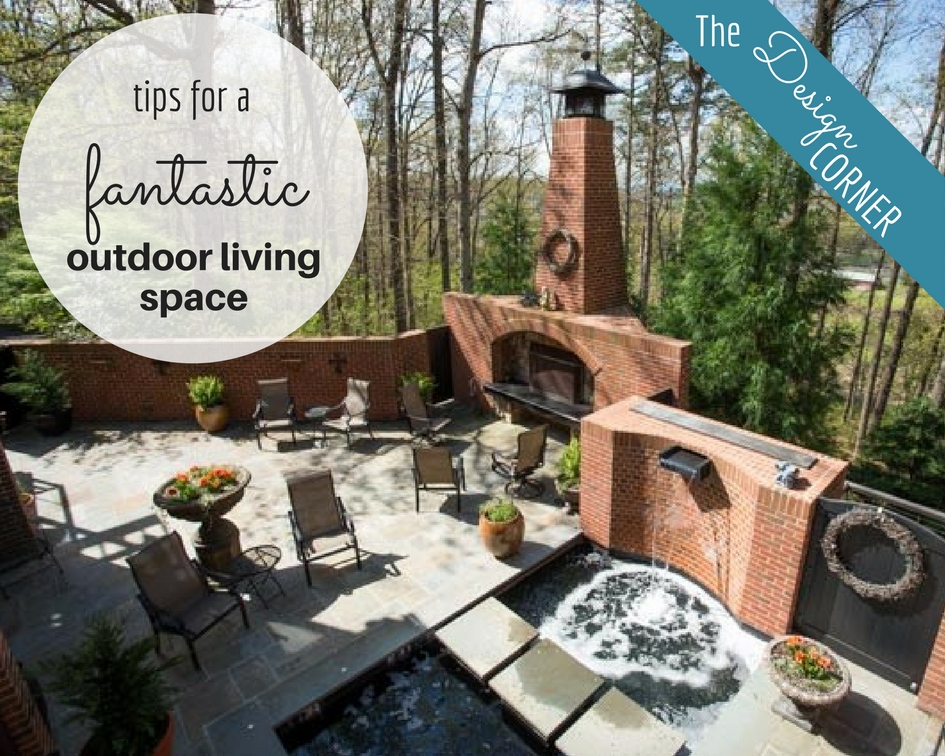 The weather is getting warmer! Are you wishing your outdoor living space was more inviting? Shenandoah Valley summers offer fabulous weather for entertaining outside, so create a space for fun and relaxation. Below we've shared some tips and inspiration to help you create a fresh air space that you won't want to leave.
A good foundation is obviously the best place to start when creating your outdoor space. For decks, low maintenance composite decking options like Trex are good because they last and don't require staining or painting. For patios, pavers or concrete can add durability and style to your outdoor living space.
After you've decided on flooring, next comes the fun part – filling the space. Outdoor furniture can be an investment, but it makes the space a lot more livable and inviting. Try shopping for outdoor furniture at the end of the summer during clearance sales.
To extend the life of your outdoor furniture, give it a good wipe down at the beginning and end of the outdoor season and store cushions and pillows in a deck box or shed when you're not using them. Just make sure the storage is convenient to access so that you're not deterred from actually using your outdoor space.
One of the perks of an outdoor living space is lots of sunshine. But… sometimes you can have too much of a good thing. Consider options for shade – whether it be an umbrella, awning, pergola, or other form of covering. If the covering is thick and durable enough, it could also protect you from the rain.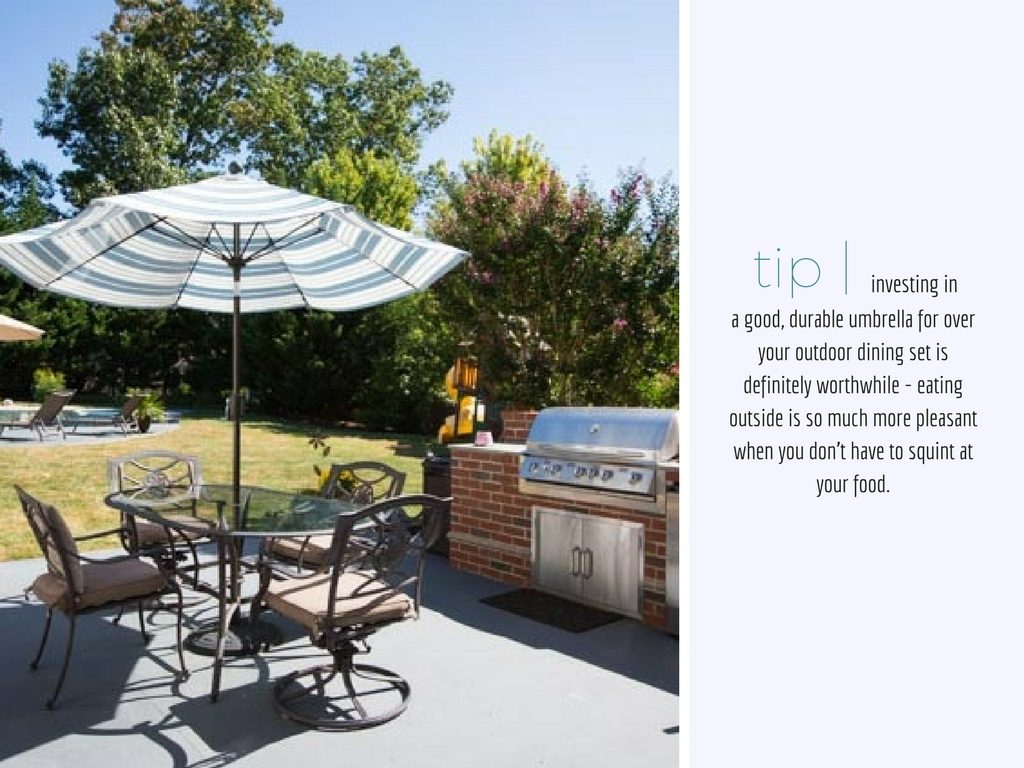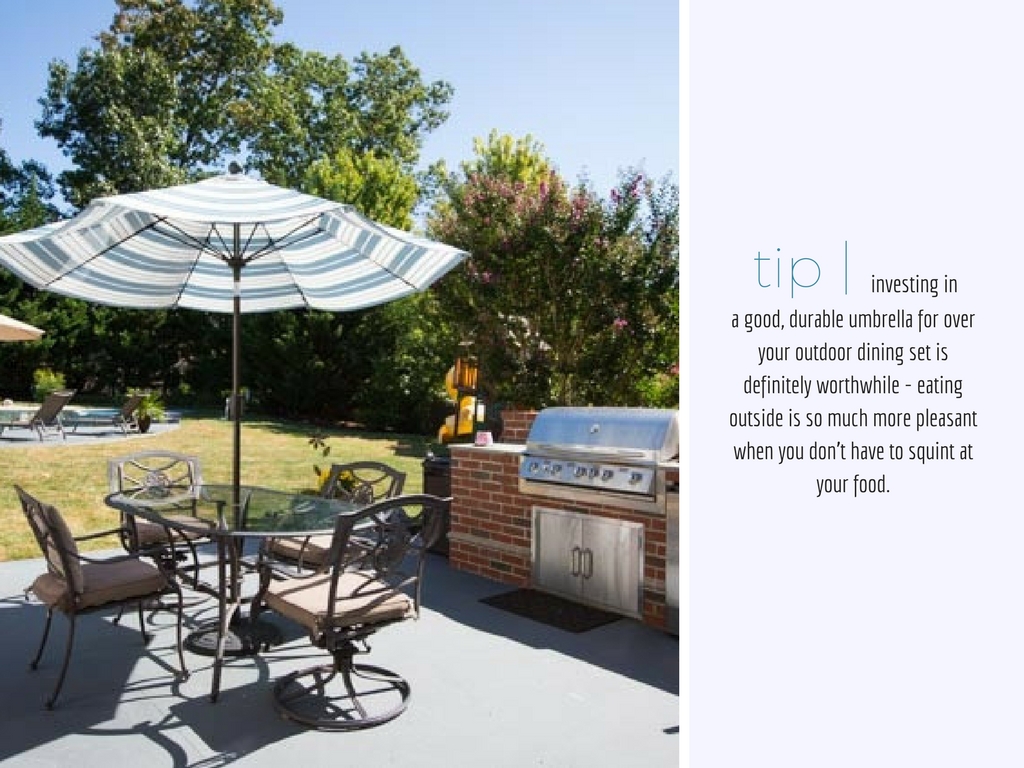 Regardless of how you feel about your neighbors, sometimes it's nice to have a little privacy in your outdoor space.
Adding light to your outdoor space allows you to take advantage of those blissfully cool summer evenings. We think it's definitely worth the investment!
Though it may go without saying, use flowers and green plants to decorate your outdoor space. Add some functionality to that decor by using plants that also repel mosquitoes.
Nothing says summer like a cookout. If at all possible, add a grill area or (if you're feeling ambitious) an outdoor kitchen to your space.
What have you done to make your outdoor space an extension of your home? Share with us in the comments!