Buying a home is an exciting — and often overwhelming — experience. You've met with your lender, determined your price range, and made a list of must-haves for your next home. Now your agent is sending you listings that fit your criteria and you're thrilled about scheduling showings so you can see them in person. But after touring a handful of houses, things can become a blur. Was it the house with the pink bathtub that you liked? Or the one with the huge deck? Or that home on the hill near downtown?
Fear not. I personally went through the house hunting experience last year. My husband and I looked at 30 houses before finally deciding on "the one." It got confusing real fast. He liked some that I didn't, and vice versa. Some were true contenders, except for one key feature. Some were not large enough for our family yet fell in our price range. There were a lot of details that we had to look at in order to choose the right one for our situation. Because I'm a visual processor, I created a spreadsheet, and this helped us look at all of the listings at a high level overview.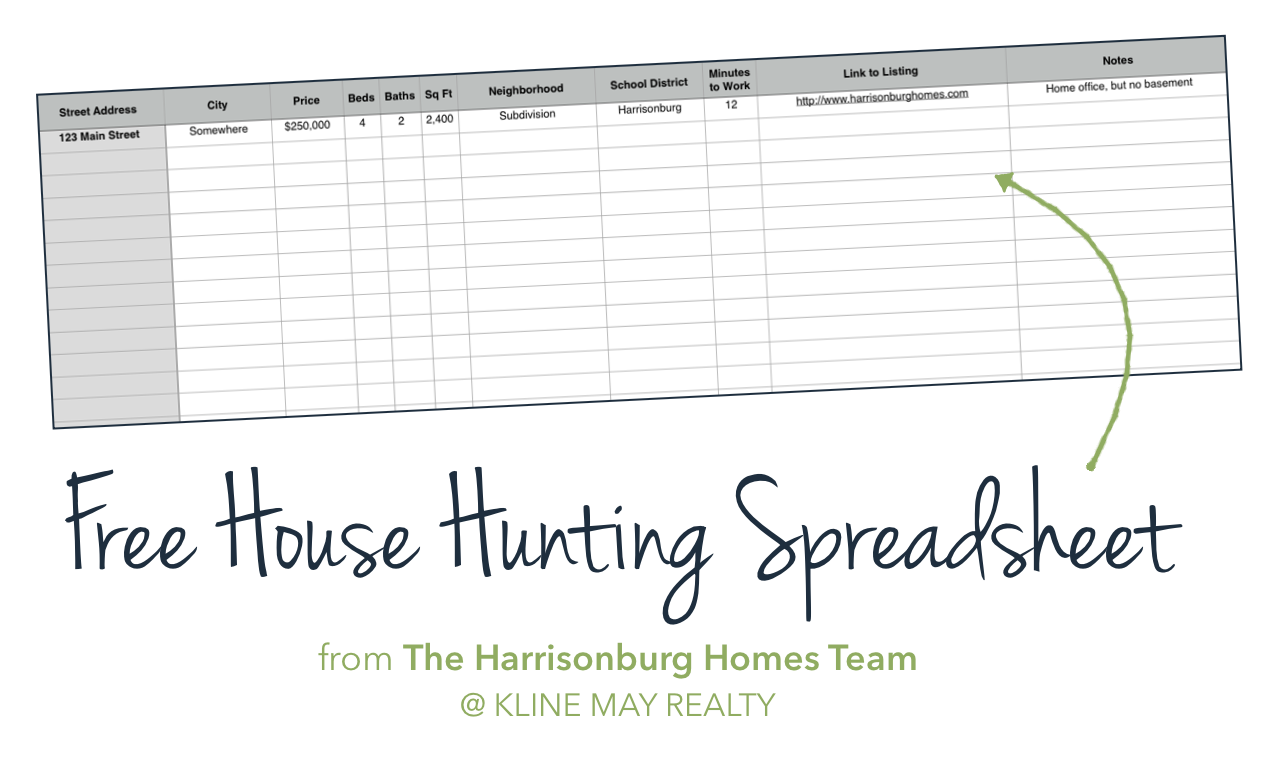 Tip: Recreate this (just copy and paste the headings) in your own Google Sheets and share it with your Realtor so he/she can take a look, too. Color-code and cross out to your heart's content! You'll all be on the same page.
Looking for more home buyer resources? Take a look at our previous posts that help house hunters!