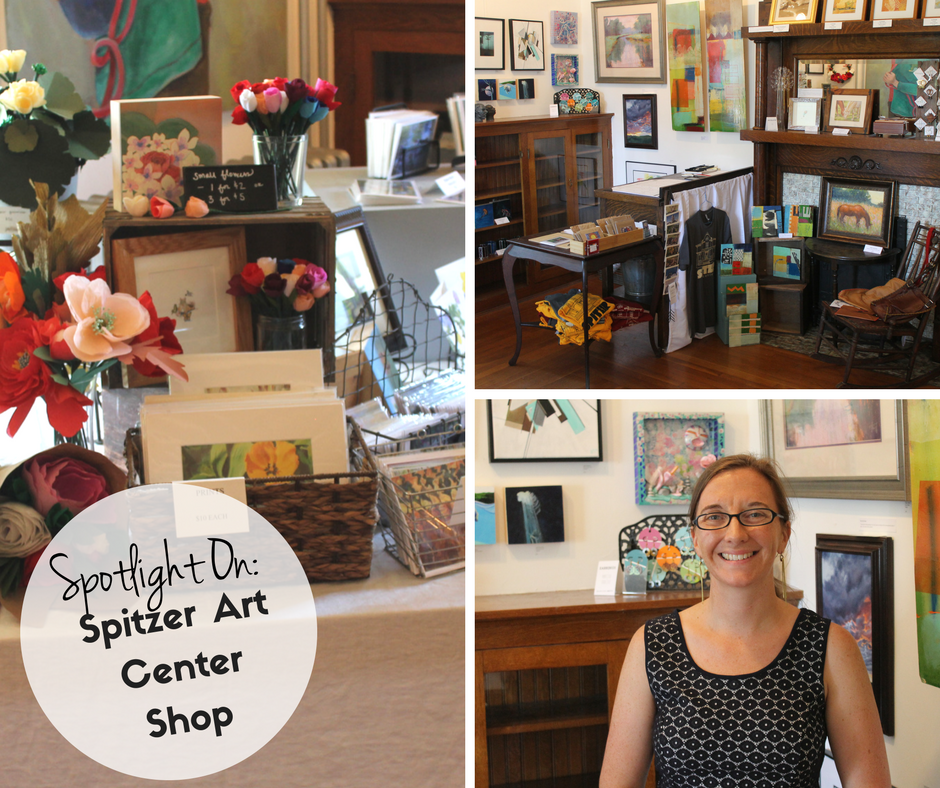 The Spitzer Art Center has recently opened up a new space for local artists to sell their items. Erin Murray, a full-time artist and organizer of the Spitzer Art Center, showed me around the Center and the new Gallery Shop. The Center is truly for and about artists – offering exhibition space, studio rental, and classes. They help connect local artists with the community through various programs, workshops, and member showcases.
More information can be found out about their programs and current artists at their website: spitzerartcenter.org
What inspired you to create the Gallery Shop?
Over the past 11 years, I have worked in a number of contemporary and traditional galleries, met artists, art appreciators, and collectors, and personally navigated life as a full-time artist. In that time, I've noticed that artists often struggle to move artwork from the studio into the marketplace. If an artist has constraints on time, budget or space, it may be difficult to create large bodies of work for month-long shows and unsold artwork is often taken home and stored in a closet, basement, or spare bedroom. At the same time, most artists also find it difficult to pay monthly membership fees and high gallery commissions on their work- these high monthly fees often cut into an artist's ability to reinvest in new materials and often discourage artists from being innovative and experimental. I'm interested in creating new spaces for local and regional artists to show and sell their work with less overhead investment and to support artists in their professional development by making it easier for them to sell their work even if they don't have a public studio or regular gallery representation.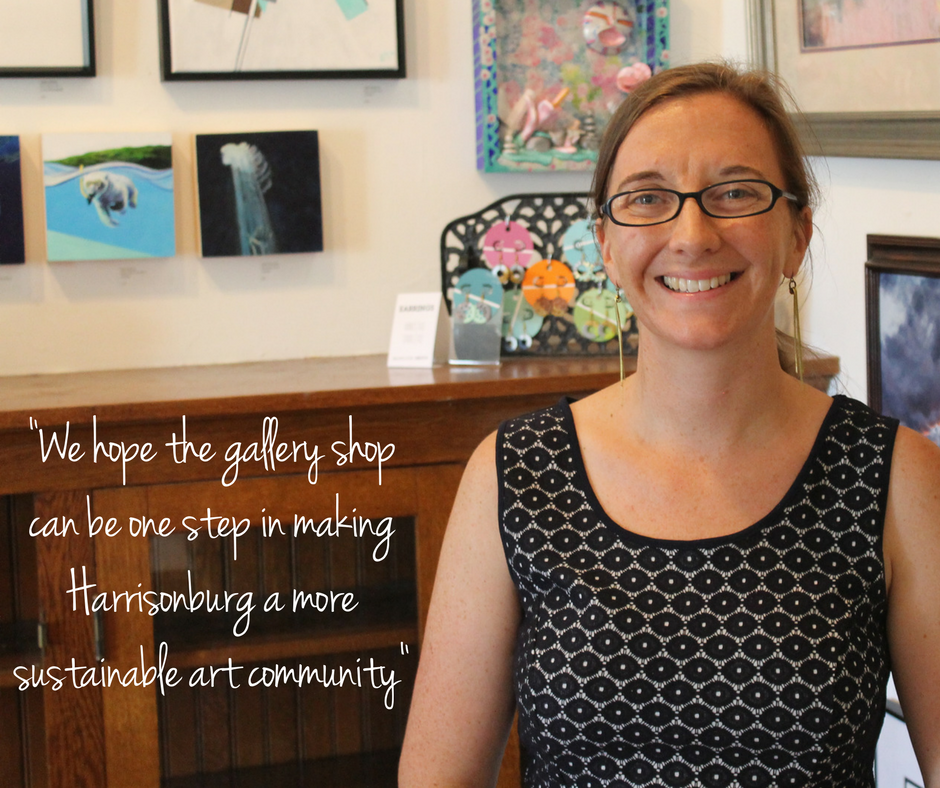 What is unique about the store?
Our new gallery shop is designed to help local artists sell more work and keep more of their profits. Participation in the shop requires only annual Spitzer membership ($36/year) and a low sales commission of 20% goes back to our non-profit art center to fund gallery shows, studio maintenance, and arts education programming. We recognize that artists do not always have time to volunteer and resources to donate, so artists are not required to volunteer or donate time to the organization if they are not able to do so. Artists are not required to change out work at any specific interval, or to create large bodies of work at one time but they are able to bring new work or pull work from the shop to show at other venues at any time. Artists can use the store as a place to meet new clients, discuss commission projects, or to network with other artists and collectors – we're hoping the shop can be flexible to adapt to artists' needs!
Do you have any long term goals regarding the store?
We hope the gallery shop can be one step in making Harrisonburg a more sustainable art community. Part of sustainability in this situation means that the space is accessible to more people, including artists, community members and out-of-town visitors. With low commissions and no monthly fee, participation is less cost-prohibitive for artists in various stages of their careers. Spitzer Art Center has free parking, is wheelchair accessible, currently provides 8 affordable artist studios to 11 working artists, and we're hoping to grow and develop more inclusive community art events in the near future. By respecting the time and resources of our local artists, we're hoping that long term, the arts in Harrisonburg can become more accessible and affordable for any person to participate in community art events, create, sell, and purchase work and build relationships with other Harrisonburg artists and community members!