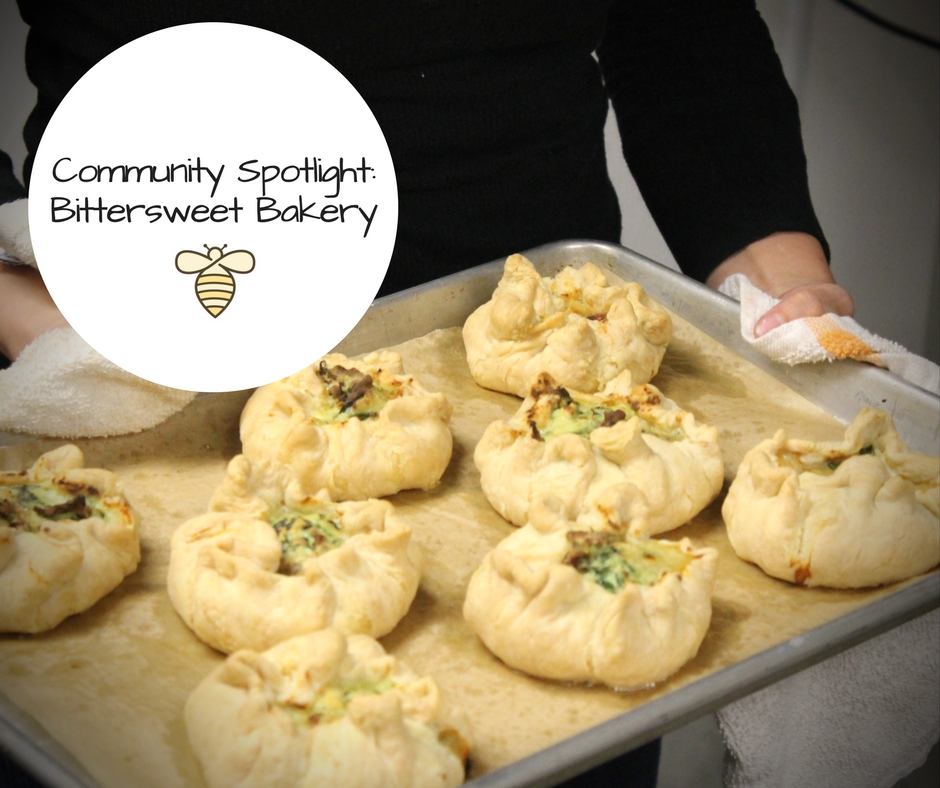 Bittersweet Bakery – a staple of the Harrisonburg Farmers market – has recently renovated and moved next to Wolf Street brewing at 120 W. Wolfe Street. Stop by between 7:30am-3pm Tuesdays, Thursdays and Fridays! Co-owners Alicia Barger and Erica Ray let me hang out with them in the kitchen as they made some delicious butter cookies, their famed garlic cheddar biscuits, pepperoni rolls, and frosted a wedding cake. Specializing in both sweet and savory items, these ladies are talented, passionate about what they do, and fun to be around. We are so excited they have their own space – read on for a little more about their background and their hopes for their new storefront!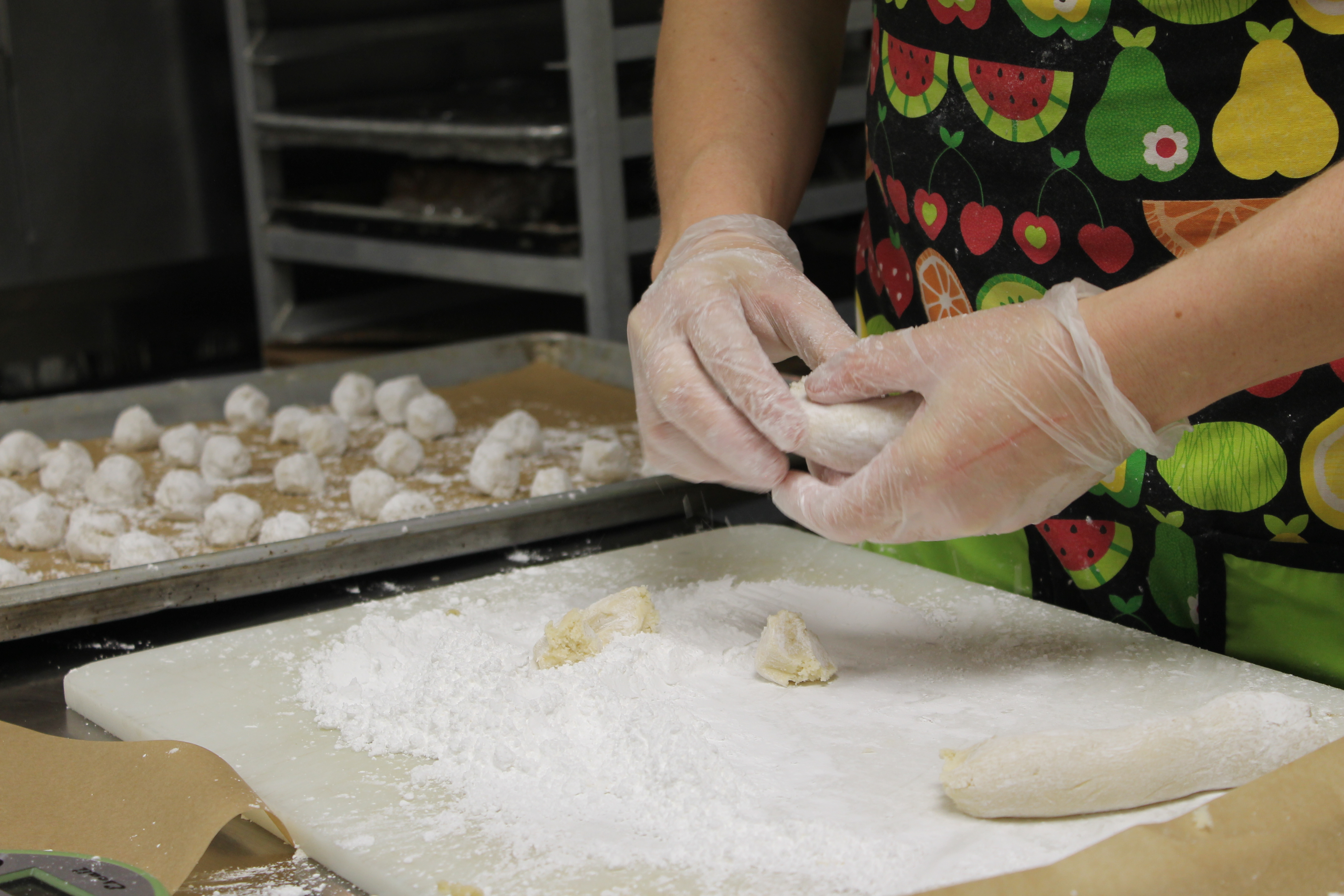 Can you share some of your history?
Alicia and I met working at the Biltmore Estate in Asheville, NC. She was the head pastry chef at the Inn on Biltmore Estate, and I was her assistant pastry chef. We worked there together for 5 years, became very good friends and coworkers, and decided to relocate to Harrisonburg in 2015.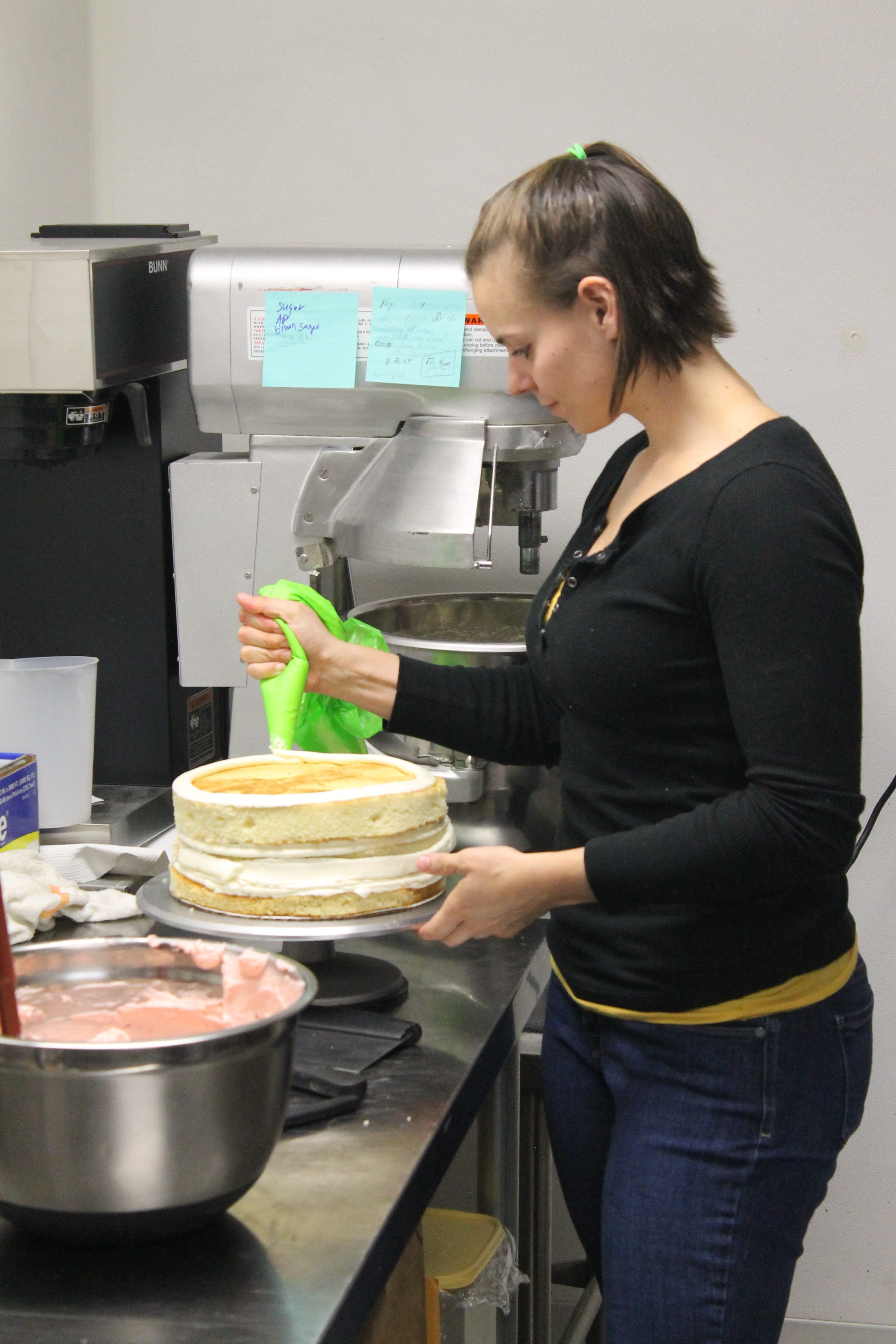 What are your specialties?
We specialize in French macarons, special occasion and wedding cakes, a variety of sweet and savory baked goods, and awesomeness. 😉
Some of our savory items, such as our garlic cheddar biscuits, have become top sellers. We also love creating custom orders for many occasions. If there's something we make that you need for an upcoming event, give us some notice, and we'll make a special batch just for you!
What are you most excited for in your new space?
Being able to offer more of a variety of items, as well as increasing our production. We have bigger ovens, coolers, and mixers that make our lives so much easier now!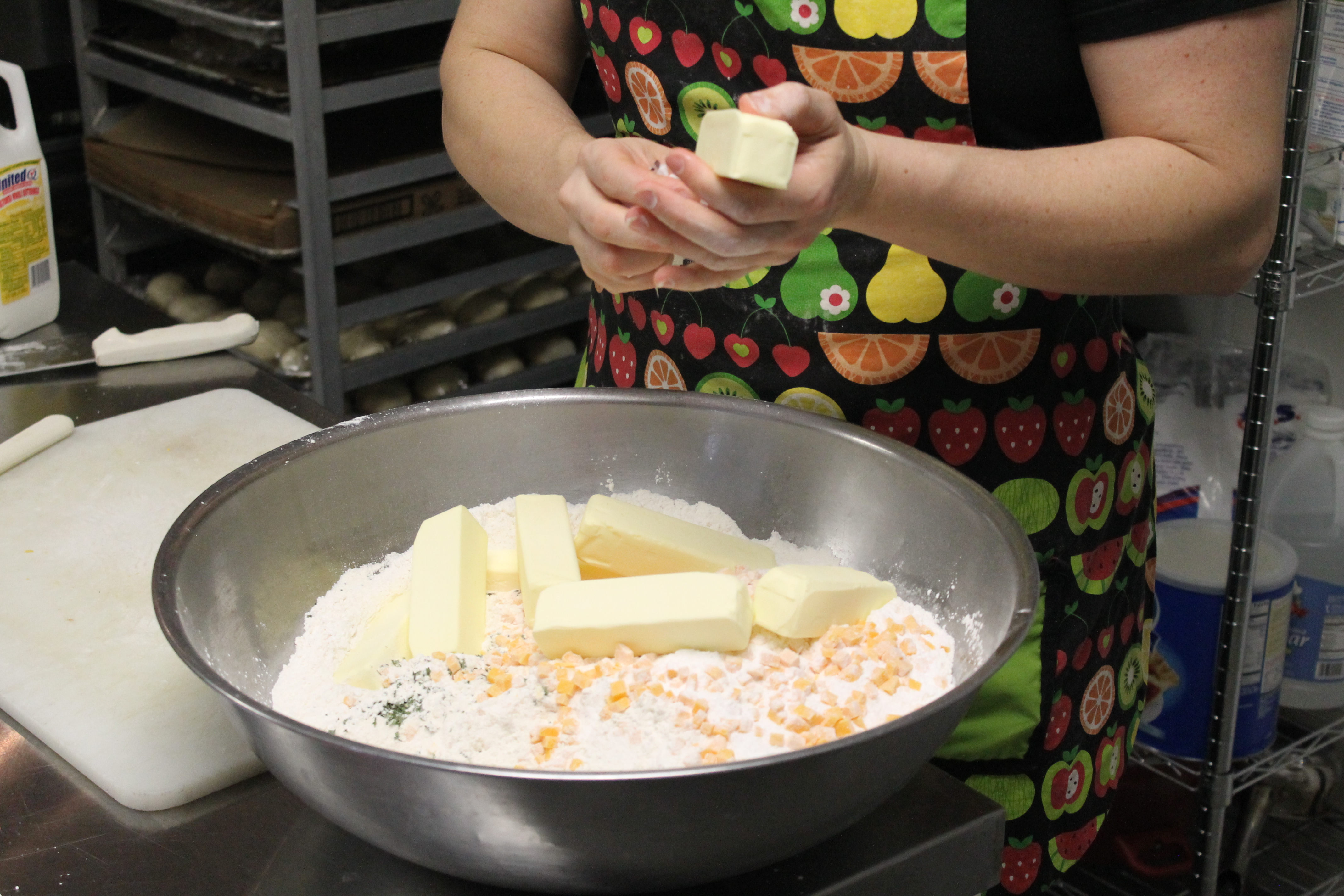 We're incredibly excited about our upcoming grand opening on November 21st from 2-6pm. We're thankful for our start at the Harrisonburg farmer's market, as it has provided us a unique opportunity to become familiar with the members of the community. We will continue to sell at the market on Tuesdays and Saturdays, but are looking forward to offering retail hours in our very own space!