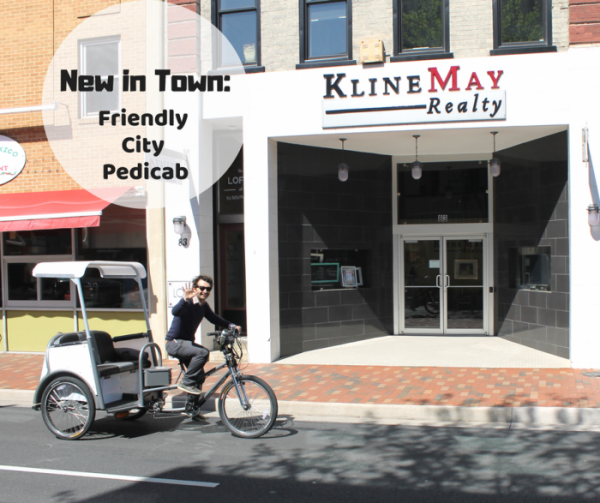 Need a fun and quick way to get around downtown? Well – you're in luck. The Friendly City Pedicab has just started pedaling around the Burg specializing in short trip transportation. Matt Hassman is your tour and pedaling extraordinaire and has made Harrisonburg his adopted home. He has an extensive background in cycling and has worked as the Safe Routes to School coordinator for the city of Harrisonburg. He has also spent time on the seat as a rider for Giddy Up! courier. This man certainly knows a lot about cycling! For ways to get a ride around downtown and rates, check out his website at www.friendlycitypedicab.com.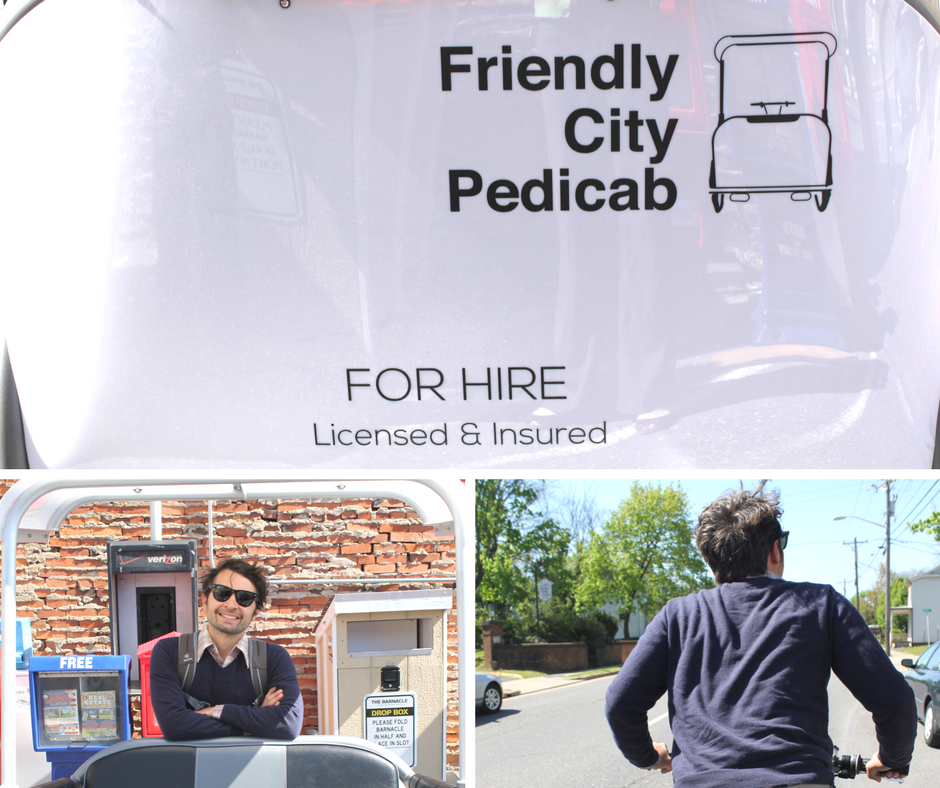 Q&A
What inspired you to start Friendly City Pedicab?
Matt: I have been riding bicycles for transportation for nearly twenty years and have been enjoying that experience and thought this would be a fun way to share that feeling with other people. I also work as the Safe Routes to School coordinator for the city and serve on the city's bicycle pedestrian subcommittee and so also hope this serves to expand peoples perception of what is possible to achieve on a bicycle.
What's your favorite part of running a Pedicab business?
Matt: I'm still really early in this adventure, having only run this business for a couple of weeks, but so far my favorite part of operating the pedicab has been the positive, warm reception of the people of Harrisonburg. People seem to really enjoy the experience and hearing them Laughing and seeing them smile and interact with other people as we ride by has really been rewarding.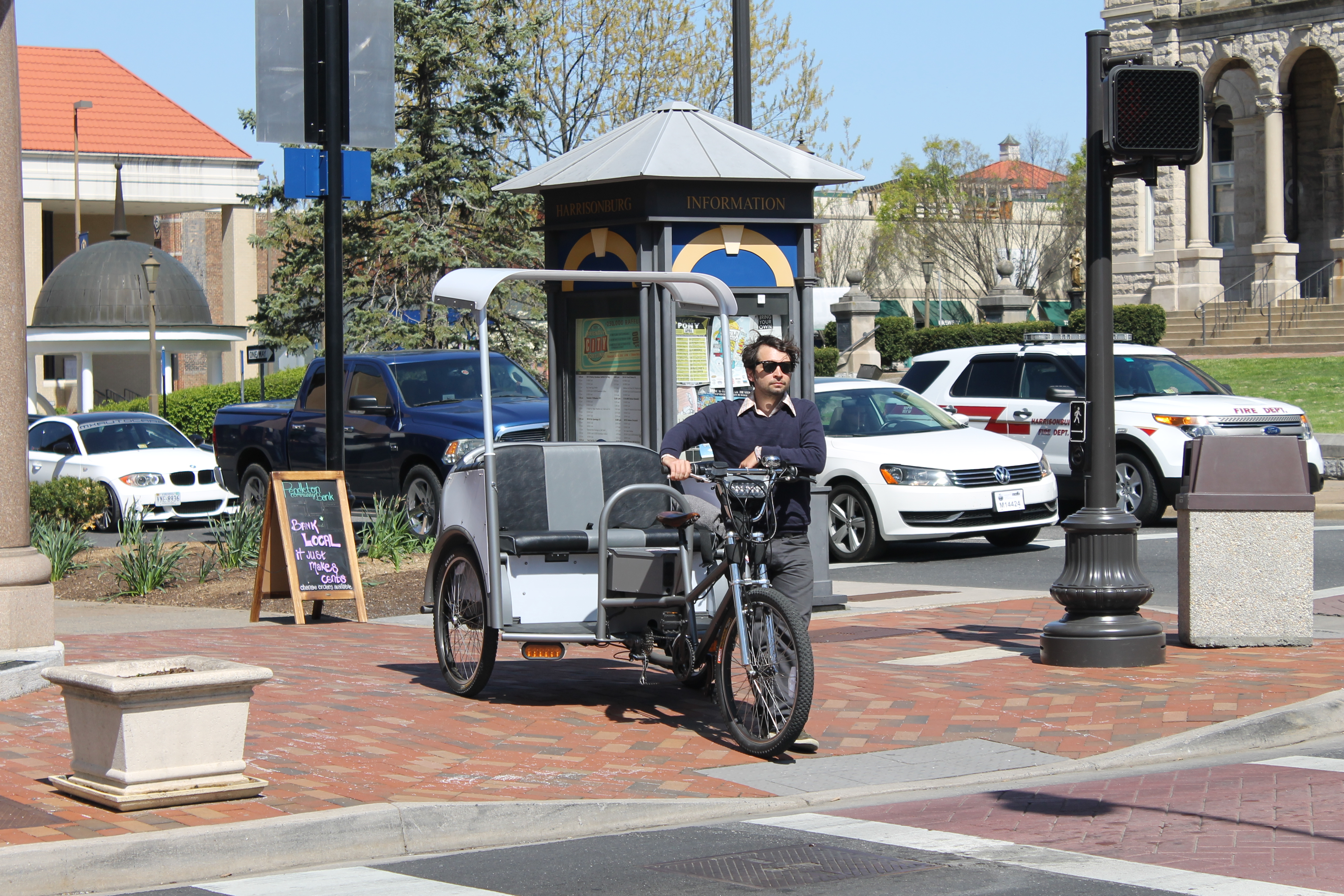 My Experience
Matt was kind enough to take me out for a short circular route in the Pedicab. The cab is equipped with both a seat belt for safety and blanket for when the breeze is a bit chilly. The seat  holds 3 people and flips up for extra storage. After settling in, we were off! I was surprised at how quickly and easily Matt was able to pedal the cab with the electric assist, and how fast we went down the hills. He said that his top speed is around 20 miles per hour. It was a beautiful spring day, and many people were walking around downtown. We waved and they waved; it felt like my own private parade!