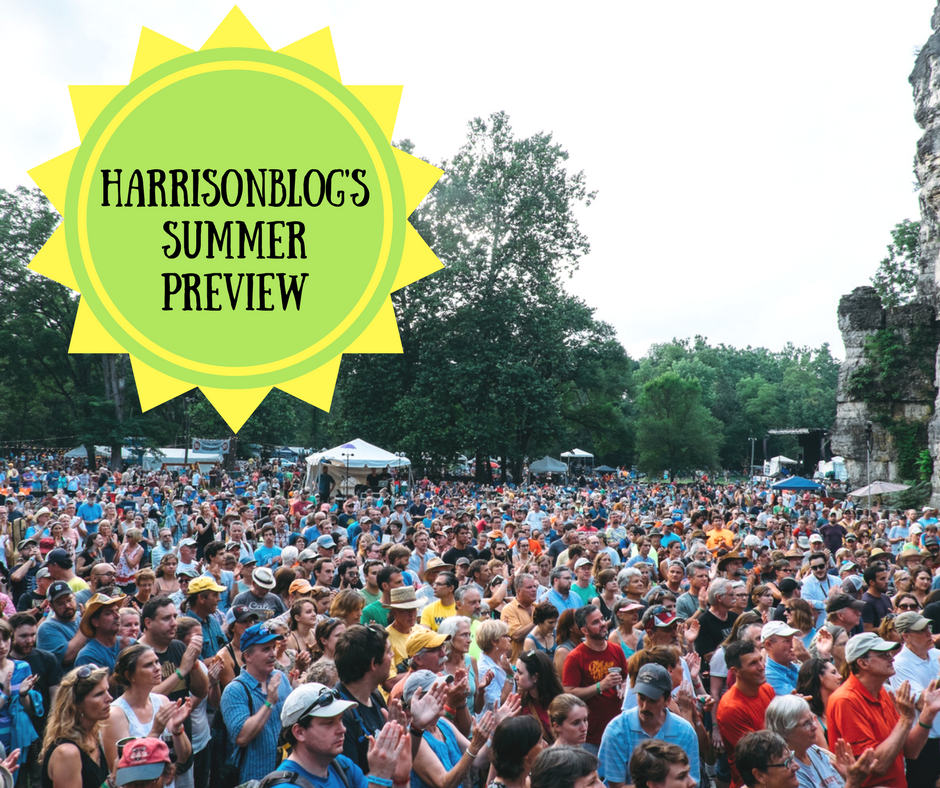 It's time to start planning for your summer! With the warmer weather, we're dreaming of summer festivals and time by the water.
We've scouted out some of the best summer activities in the Harrisonburg and Rockingham area to keep you entertained all summer long! Read on for just a taste of some of our favorite area summer events and music festivals!
Mark you calendars and buy your tickets now – these events tend to fill up quickly!
JUNE //
From June 6th-9th come celebrate the Annual Carnival in Timberville hosted by the Timberville Volunteer Fire Department. It starts off with the fireman's parade!
The Shenandoah Valley Bach Festival is a week-long summer musical festival devoted to the music of Bach June 10th – 17th. Held each year on the campus of Eastern Mennonite University and various downtown locations, this is an amazing opportunity to experience the artistry of these talented musicians. For tickets and more info visit www.svbachfestival.org.
Toast the Weekend, held on the 2nd and 4th Fridays from May through September at Bluestone Vineyard, is a combination food truck/wine/concert event. For more information and a season line up, visit their website at www.bluestonevineyard.com.
Join in the fun with the Grottoes Volunteer Fire Department Annual Lawn Party – June 20th-23rd. Check out their Facebook event to keep up to date with information!
Join in the fun at the Keezletown Lawn Party! The Keezletown Ruritan Club is hosting the 68th annual lawn party on June 23rd – with the cake walk, bingo, food, games, and live music! Check out their Facebook event for more information.
JULY //
Join Harrisonburg Downtown Renaissance for their annual Valley 4th Independence Day Celebration in downtown Harrisonburg on Wednesday July 4th. Activities include food vendors, kid's activities, and music. As part of the festivities, join in the second annual Friendly City Fortune where HDR is giving away $250,000 in cash and prizes – one prize is drawn every five minutes!
The Red Wing Roots music festival has been held since 2013 in Natural Chimney's Park and Campground in Mount Solon. Hosted by Harrisonburg's own The Steal Wheels, its family friend atmosphere, amazing food and beer, and great bands makes for an amazing July weekend. Tickets generally sell out, so get yours today! July 13-15. More info at www.redwingroots.com.
The Bridgewater Lawn Party is a great time to celebrate all things summer with the entire family! Live music, games, rides, food…and all proceeds benefit the Bridgewater Volunteer Fire Department! July 18th-21st.
AUGUST //
Held just outside of Harrisonburg, enjoy a week-long fair from August 13th-18th. Sample great food, view award-winning livestock from local farms, and enjoy carnival rides and games. Events take place nightly in the Grandstand and include music from national recording artists, a demolition derby, and tractor pull. Bring the whole family! More info at www.rockinghamcountyfair.com
Hosted by the Walking Roots Band, Sing Me High Musical Festival is a celebration of music and faith in the Shenandoah Valley. It's held on the campus of the Valley Mennonite-Brethren Heritage Center August 24th-25th. More info at www.singmehigh.com
What are some summer events you always look forward to? Share in the comments!