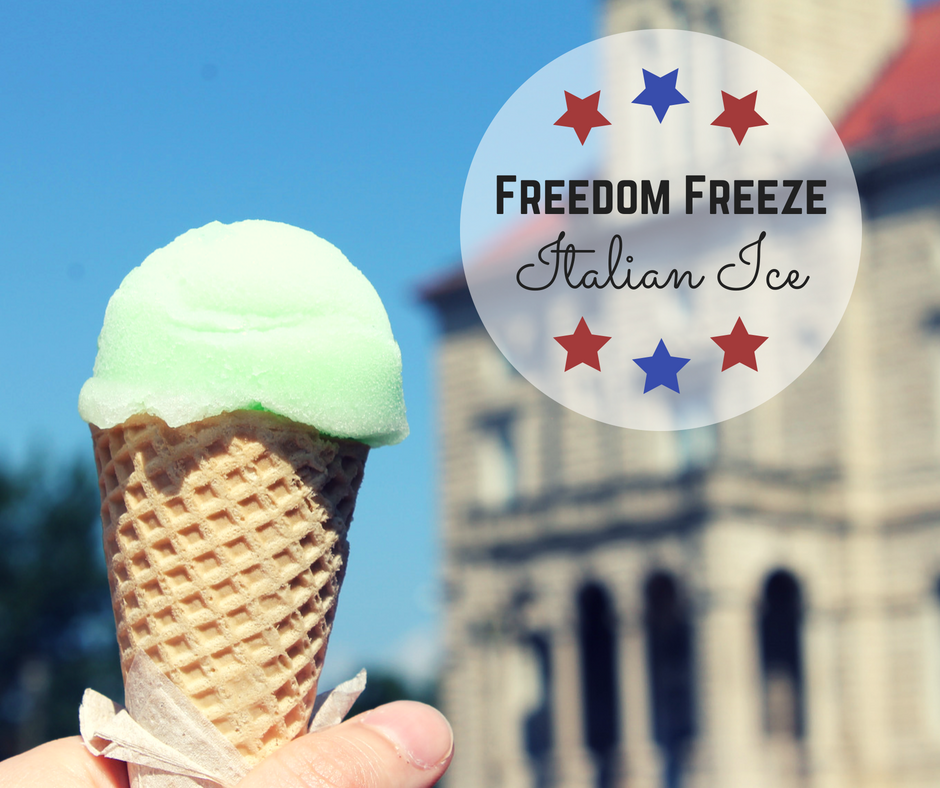 Freedom Freeze Italian Ice has moved into the old Dream Cone location right on Court Square in downtown Harrisonburg. Owned and operated by the same people as Freedom Funnel Cakes, this establishment is Veteran owned and operated and serves Gino's authentic Italian Ice from Brooklyn, New York. Vegan Friends rejoice! Their Italian Ices are 100% vegan! Want something a bit creamier of a treat? They also serve Garber's traditional ice cream! The owner and Marine Corp veteran Mel Shtanko was kind enough to share some more about the newest frozen treat in town!
What inspired you to open Freedom Freeze: Mel: I wanted to open up the Freedom Freeze mainly to offer authentic Italian ice from Brooklyn, New York. I grew up with Italian ice and I wanted to share one of my childhood memories with the entire city.
Harrisonburg has a wide selection of frozen treats – what makes Freedom Freeze stand out? Although Harrisonburg does offer a variety of frozen desserts very few places offer anything similar to authentic Italian ice and I don't know of many places offering an icy treat for the vegan community.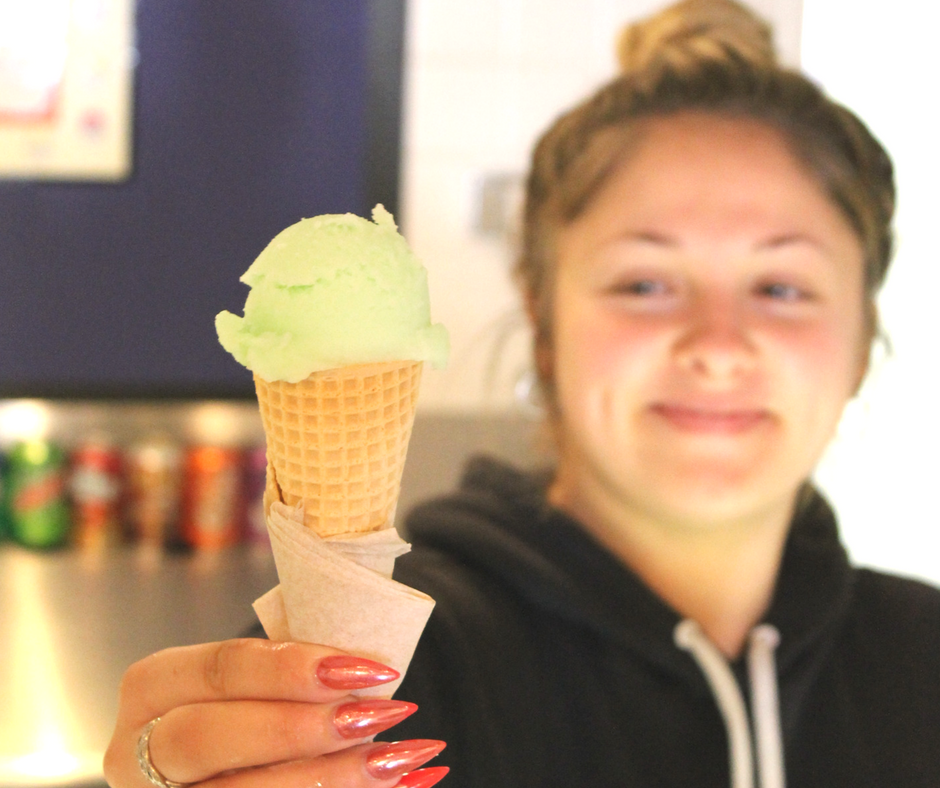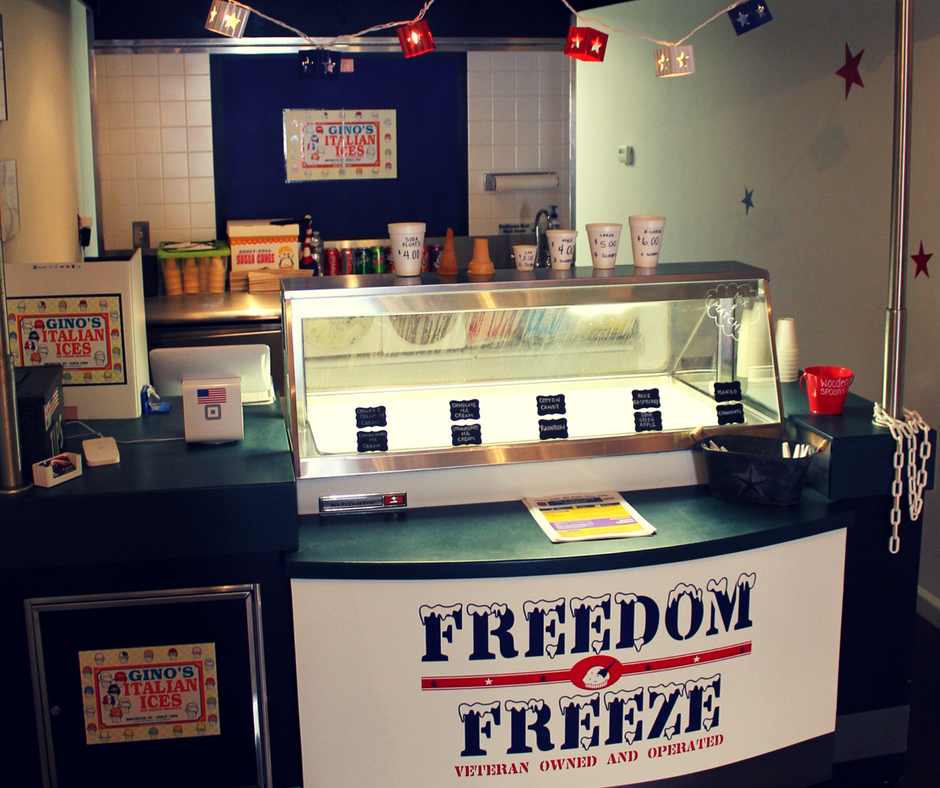 What's your favorite part of running Freedom Freeze? My favorite part about running the Freedom Freeze would be the joy I see from people who come in and try something new for the first time. Especially when the kids come in and try Italian ices for the first time in their life. It brings me back to my own childhood. I'm glad I am the first one to be able to offer something new and exciting to them.
What's your favorite flavor? My favorite flavor would be the "Rainbow". One because it's red, white and blue and two because it's a combination of cherry, lemon and blue raspberry.
Anything else you'd like to share? I would just like to say to everyone to stop by and try it. Even if you don't want to buy anything at the moment at least come in and see what we are about.
We are also aware of the type of business that was conducted here years ago and we want the locals to change their mindset about the negativity that use to roam around inside this building. We cleansed the entire shop with some white sage and radiate nothing but positive vibes.
Although we are military minded and highly patriotic, we want people to know we are not involved or support any specific political parties. We believe in love and peace. People come in and try to talk to me about politics and my own personal views and I just have to tell them that all political parties have pros and cons. Myself being a Marine Corp veteran I just want to show pride and patriotism towards this beautiful nation.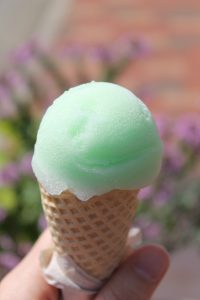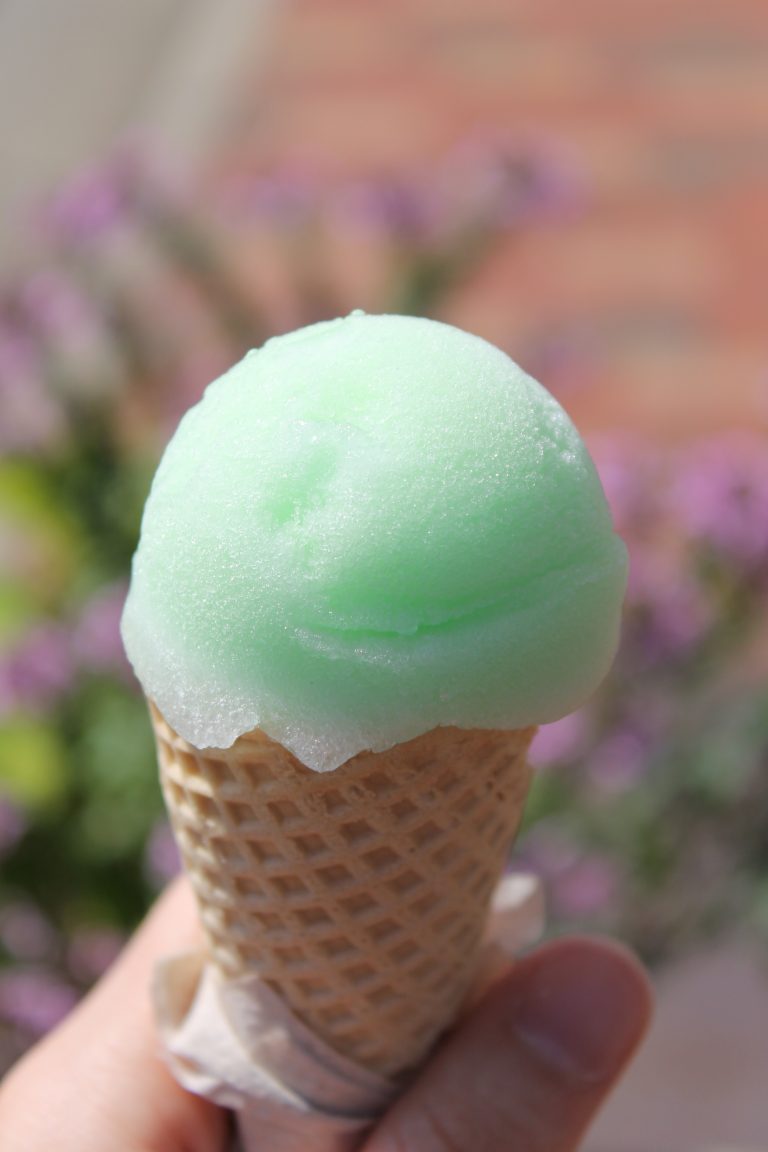 My own personal experience? Truly refreshing. I decided to get the sour green apple which was the perfect combination of flavor explosion and sour (but not pucker up your face sour). The consistency of the ice was oh-so-fine and melt-in-your-mouth (as a good Italian Ice should be). Their flavors change periodically, but some of their varieties include cotton candy, mango, blue raspberry, and Redbull. Great and friendly staff with a good mission. Another plus? All their prices include tax so no fussing around with loose change! Go and give them a try!