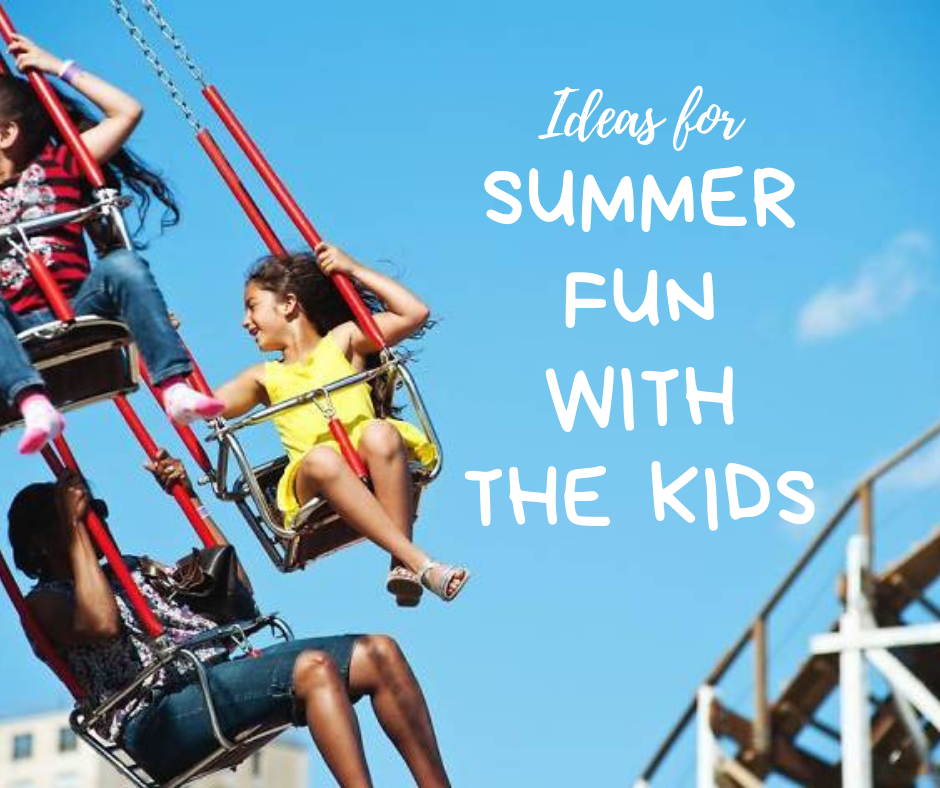 Happy Summer 2019 all! Days at the pool, dripping ice cream cones, concerts…ahhh, the joys of summer. It's all fun and games until you've run out of activities to keep your kids entertained and active. Well—we are here to help! We've compiled some fun ideas to do with kids during the summer in and around Harrisonburg! Didn't include on of your favorite go-to ideas? Add it in the comments!
Places & Activities
LIBRARY SUMMER READING PROGRAM // The Massanutten Regional Library hosts a summer reading program for kids (adults too!) and offers some great events as well. Check out their website for more details. 
VALLEY JUMP PARK // This new trampoline park has loads of fun activities (that also use up excess energy) in their 18,000 building in Penn Laird. Find more information here.
EXPLORE MORE DISCOVERY MUSEUM // A great place to spend a hot summer day, this hands-on museum offers fun and educational activities for various ages. Learn more here. 
GREEN VALLEY BOOK FAIR // Thousands of books at DISCOUNTED prices means you can buy a lot of entertainment at a great price, but there are also FREE story time events at the Green Valley Book Fair. More info on their website.
RUBY'S ARCADE // Located in the heart of downtown Harrisonburg, Ruby's Arcade offers duck pin bowling, ping pong, foosball, + much more. Munch on some woodfired pizza with the whole family while enjoying a good ol' fashioned game night. View more details on their website.
HOUSE OF CLUES: HARRISONBURG'S ESCAPE ROOM // Put down the cell phones and pop your thinking caps on! This is a great activity for the whole family, with options to choose from several themed escape rooms. Start the hunt here! 
GENERATIONS PARK // With events all summer long (especially the Summer movie series), Generations Park is a great option for entertainment in Bridgewater! View more details here. 
MASSANUTTEN WATER PARK // Beat the heat and head up to the Peak for a splash in their water park! More details on their website.
Ice Cream
What better way to beat the summer heat than with a sweet treat! Going out for ice cream on a hot summer afternoon or evening is a long-standing summer tradition—and with good reason, too: it's delicious! Here's our pick of a few of our favorite places. Click on each link for hours, location, and more information.
What is your favorite summer activity in the area? Share in the comments!