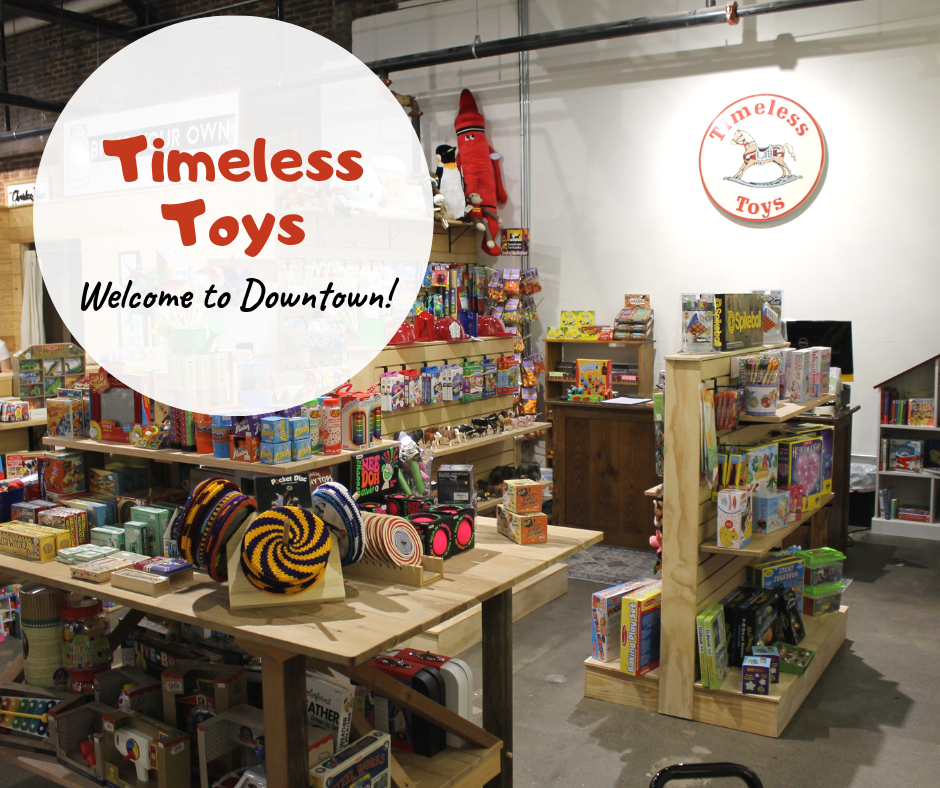 We'd like to send a warm welcome out to the newest business to join Agora Downtown Market on Main Street in Harrisonburg: Timeless Toys. You might be familiar with the name, since they have an established store at the Shenandoah Heritage Market. They offer quality-made toys perfect for creative play for both young and old. Read more about owner Wes Dunlaps' hopes for their new second location and some of his favorite toys. Don't forget to check them out on social media on their Facebook page!
This is your second location for Timeless Toys – what prompted the expansion?
Wes: We have been looking for awhile at something to help grow our business.  We also love seeing our community and the downtown area growing.  Finding a small space downtown felt ideal and exactly what we needed.  We are able to grow our business and reach a different demographic of Harrisonburg.
What are some of your favorite toys you carry?
My favorite toys are ones that I had or wanted as a child.  I also enjoy the Crazy Aarons Thinking Putty and NeeDoh ball.  Both of those are great toys to help relieve stress and you can mindlessly sit and play with.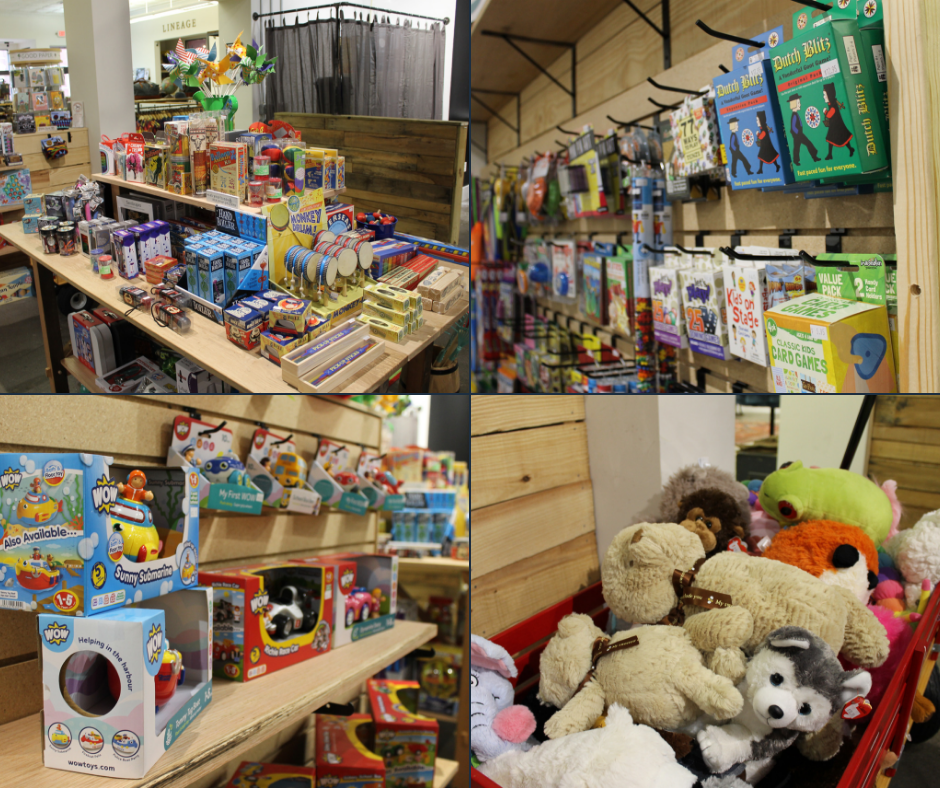 What are you most excited about for your downtown location?
I think I'm most excited about downtown to connect with the community more.  Our first location is further out of the city limits so we aren't able to participate in events.  Being connected downtown allows us to invest more time and energy into the community.
Anything else you'd like to add?
We like to promote that we encourage learning and play.  Technology is something that we try to keep out of children's hands as much as possible.  We also want people to feel like they are stepping back in time when they walk through our store.  We also have a birthday club where children will get a birthday card and token mailed to their house on their birthday.  Parents also get coupons and the inside scoop on new products.  We also offer gift wrap for free on purchases when requested.