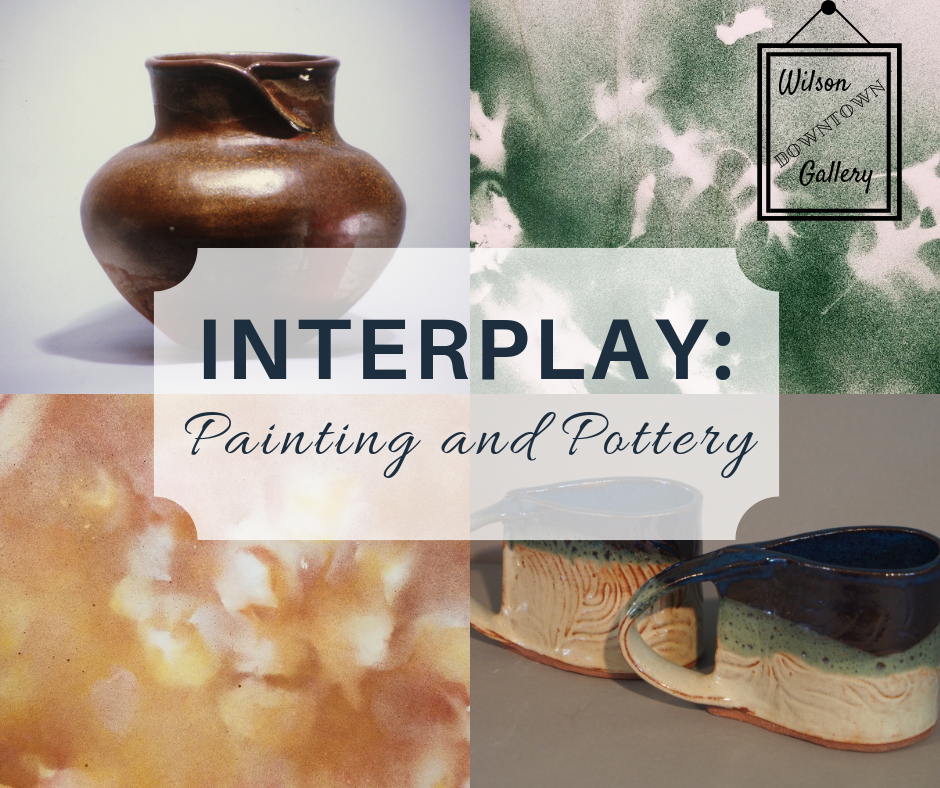 We are excited to welcome abstract artist Robert Bersson and potter Bobbie Greer to the Gallery for the months of October and November for their joint show entitled Interplay: Painting and Pottery.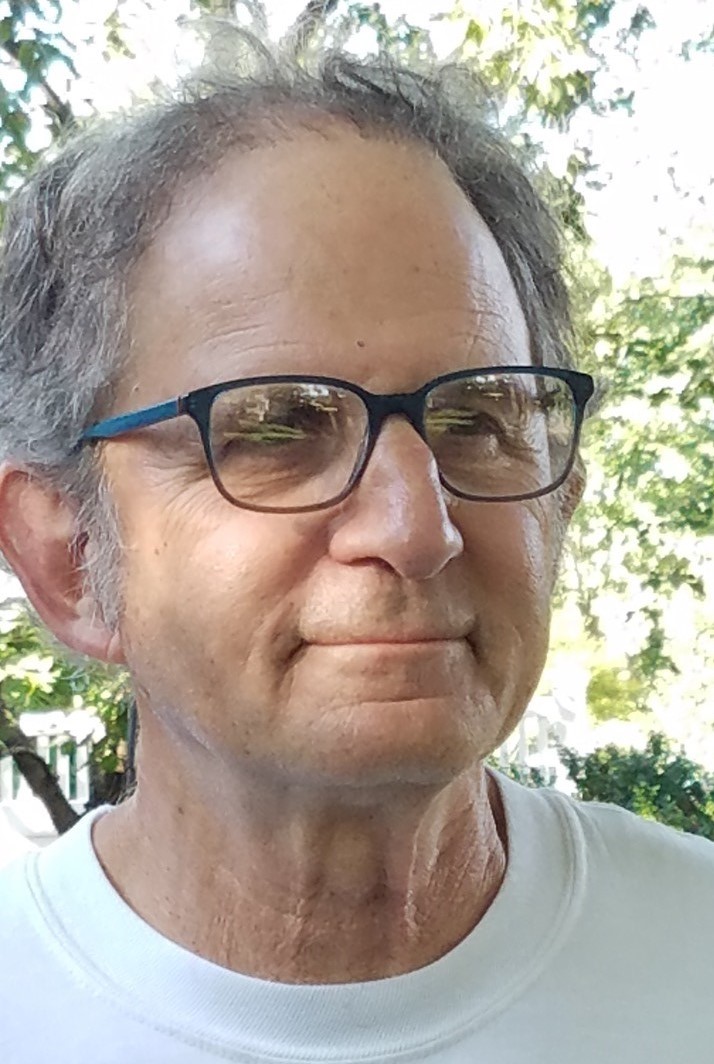 Robert Bersson originally hails from Brooklyn, but currently enjoys the countryside west of Bridgewater. He is an emeritus professor of art and art history at JMU, but has since turned to his love of art, music, and writing.
Here is a snippet from his artist's statement: "Created with enamel spray, they intermarry realism and abstraction, a photo-like clarity and atmospheric mystery.  Lines from Baudelaire's poem, Correspondences, come to mind:  "In a shadowy and profound unity, Vast as night and as the light of day, Perfumes, colors, and sounds respond to one another…Having the expansion of things infinite…which sing the raptures of spirit and sense."
Bobbie Greer is an artist and educator who operates a private ceramic studio, Expressions in Clay, in Luray. She has exhibited in the Mid-Atlantic region for over two decades. Here is a bit more about her from her artist's statement: "What attracts me to working with clay is its tactile quality and long tradition…In designing my hand-built stoneware pieces, I attempt to dance along a line between the sculptural and functional. I enjoy distorting and manipulating the clay to create interesting silhouettes in space…I take particular delight in envisioning my clayware as part of a pleasurable daily ritual, such as drinking coffee or tea, or as a focal point for a special occasion."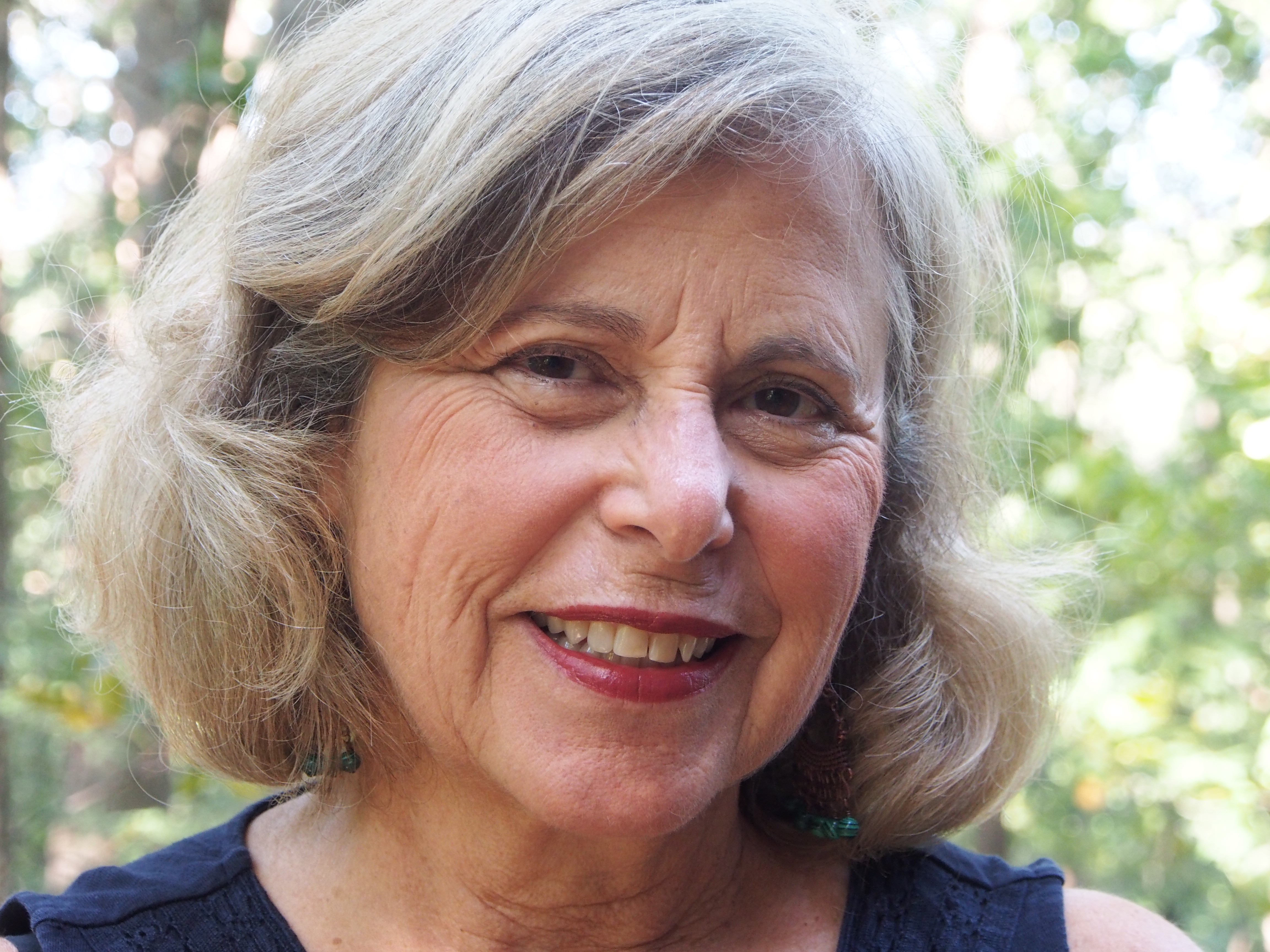 Join us for our First Fridays Reception!
Light refreshments provided
November 1st, 5-8pm
83 S. Main Street
Downtown Harrisonburg