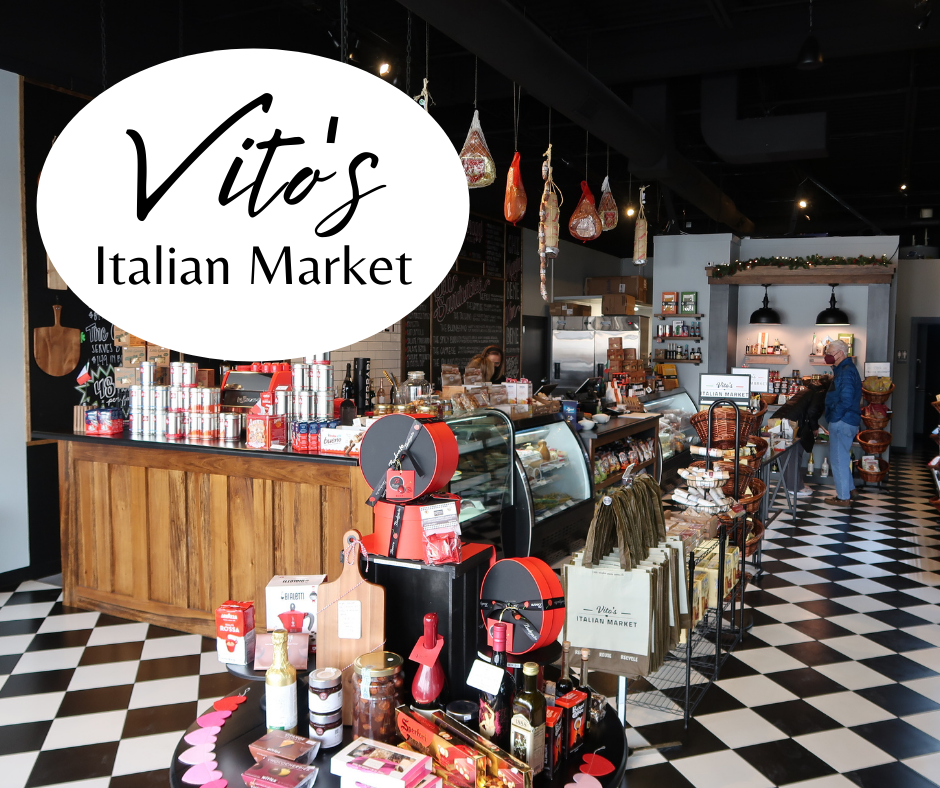 Vito's Italian Market
If you haven't had a chance yet to stop in Vito's Italian Market, you're missing out. Nestled off of Port Republic Road and next to Vito's Italian Kitchen in Harrisonburg, this treasure trove of Italian products, desserts, meal kits, and deli sandwiches feels like you're stepping into an old style deli in New York City (floor and all), but without the headache of finding parking or heavy traffic. Special thanks to owner Katharine Corgan for answering our questions and introducing us to this new gem!
Can you share a brief overview of the Italian Market – what makes it special?
Katharine: We hope Vito's Italian Market feels like you're stepping into a New York City deli or Market. It is full of colorful and beautiful Italian products, a deli counter with all the most delicious, authentic Italian meats and cheeses that are otherwise hard to find in this area. Deli sandwiches, that are made on a crunchy on the outside/soft on the inside seeded Baguette loaded with meat and cheese. We have refrigerators full of prepared meals ready to take home and heat up from Vito's Italian kitchen next door. We also sell Graze boxes and boards (think charcuterie but Italian). Perhaps the most special part of the market is that while you shop you'll see so many Italians coming in and out asking for specific items they haven't had in years and being so happy when they find them!
What inspired you to open the Italian Market?
We had always dreamt of an Italian deli and market, but after COVID the reality of people wanting carry out prepared food made us want to find space to do that. The deli and market followed.
What's something unusual you can buy there?
Mortadella with Pistachios or squid ink pasta or Rhum Baba- sponge cake soaked in - large jar of rhum.
What's your favorite product?
The sandwiches and hot sliced Calabrian chilis 🌶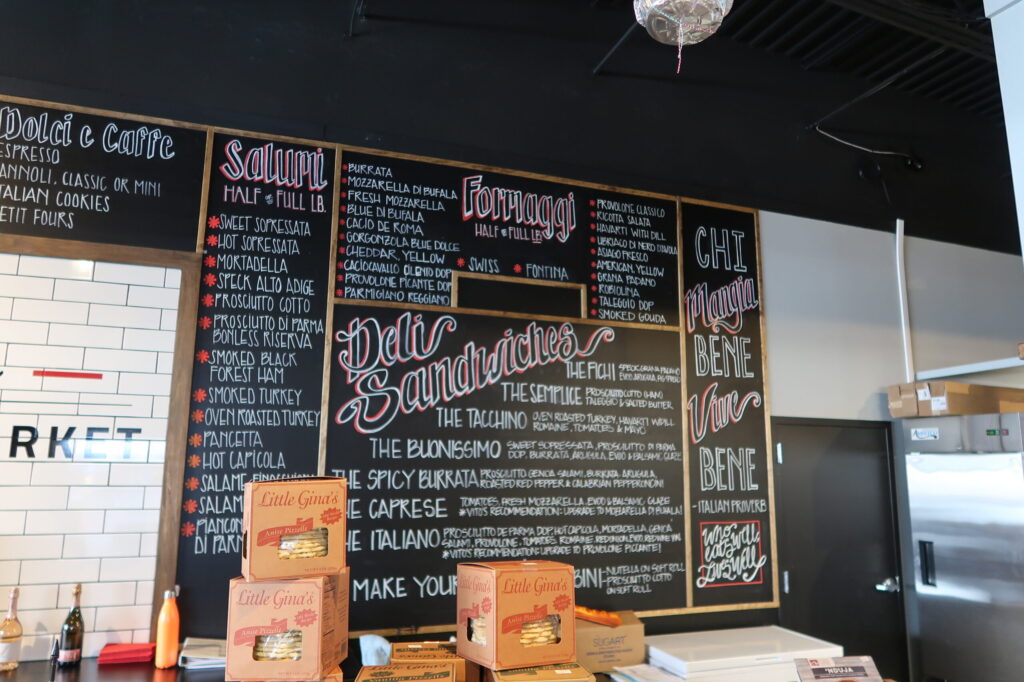 Hours: Wednesday - Monday
10am-7pm
Closed Tuesday
1045 Port Republic Road, Harrisonburg