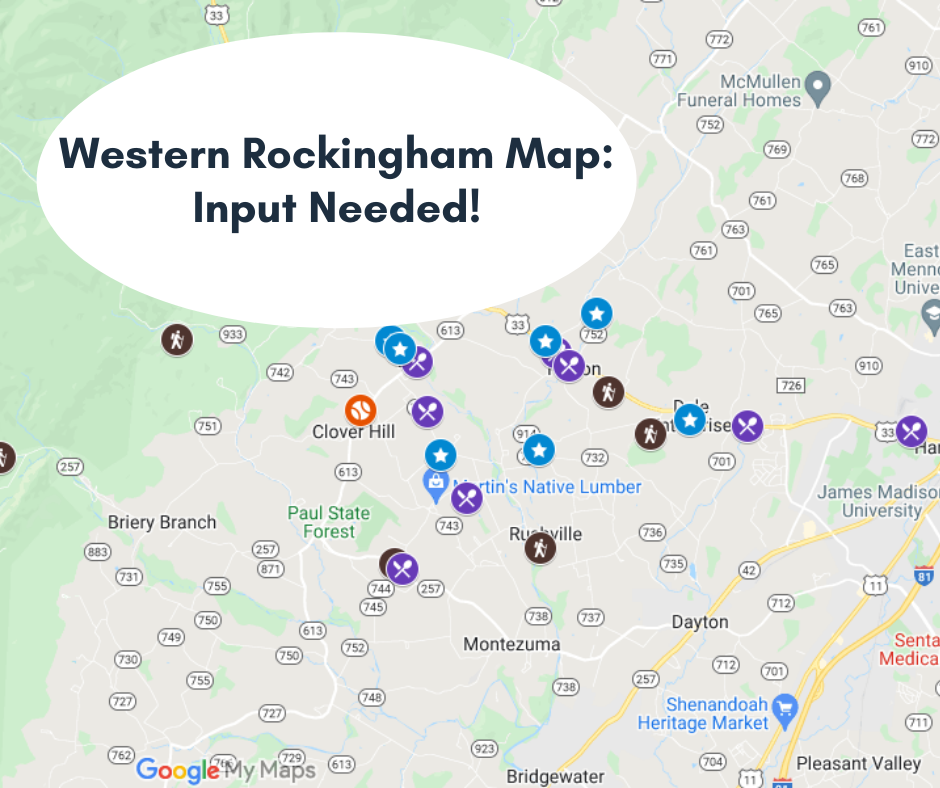 We Need Your Input!
We have been working on an interactive Google map for Western Rockingham County. We want to highlight great places to hike, eat, and shop, but we need your help! Is there a hidden Western Rockingham treasure you always frequent?
Share with us in the comments and it could be added to our map!
Thank you in advance for your input!