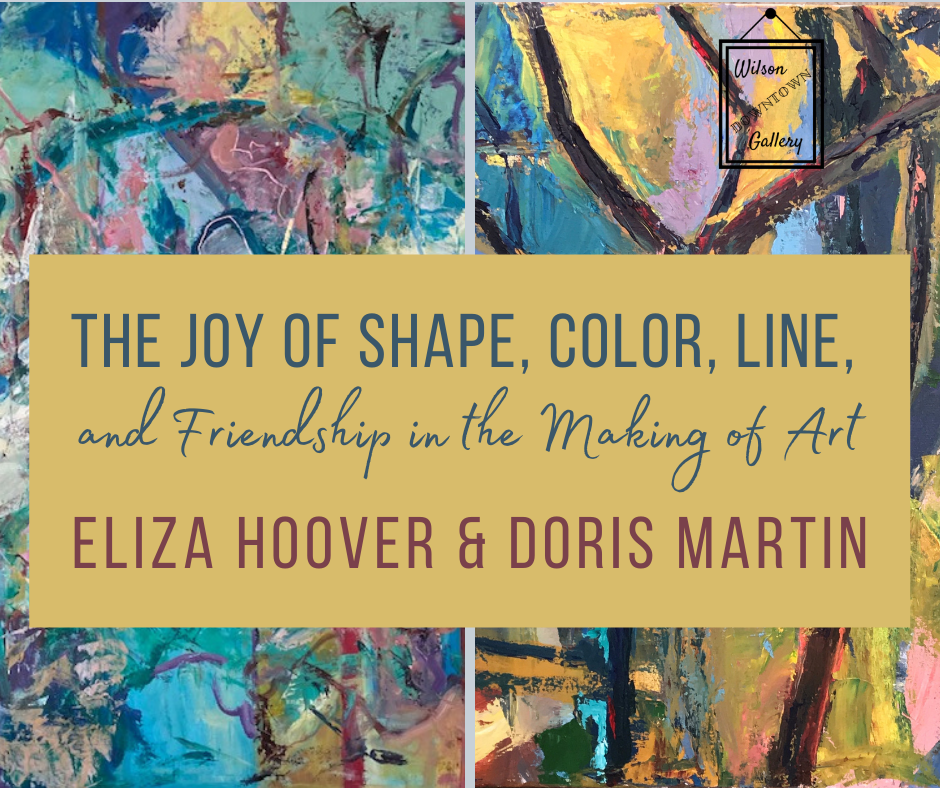 "The Joy of Shape, Color, Line, and Friendship in the Making of Art"
We are excited to welcome friends and artists Doris Martin and Eliza Hoover to the Wilson Downtown Gallery for April and May. Join us for our First Fridays Receptions April 1st and May 6th from 5-7pm.
Meet Doris Martin
My penchant for exploration has led to a "style" that varies with my muses; my paintings often straddle the lines between abstraction and representation. Most recently I have returned to combining painting with found objects and materials. Creating is for me a solitary, deeply satisfying and also challenging activity. When another person recognizes or connects with what I have expressed, the satisfaction is all the greater.
After retiring from teaching at JMU in 2010, I was able to commit more time and energy to my art work. I am indebted to my friend and fellow artist, Eliza Hoover, who was instrumental in encouraging me to study at Beverly Street Studio School in Staunton, VA. starting in 2011 and continuing to the present. I am pleased to be an artist member of the Arts Council of the Valley since 2018. My work has been shown in juried group exhibits as well as individual shows in area galleries since 2014.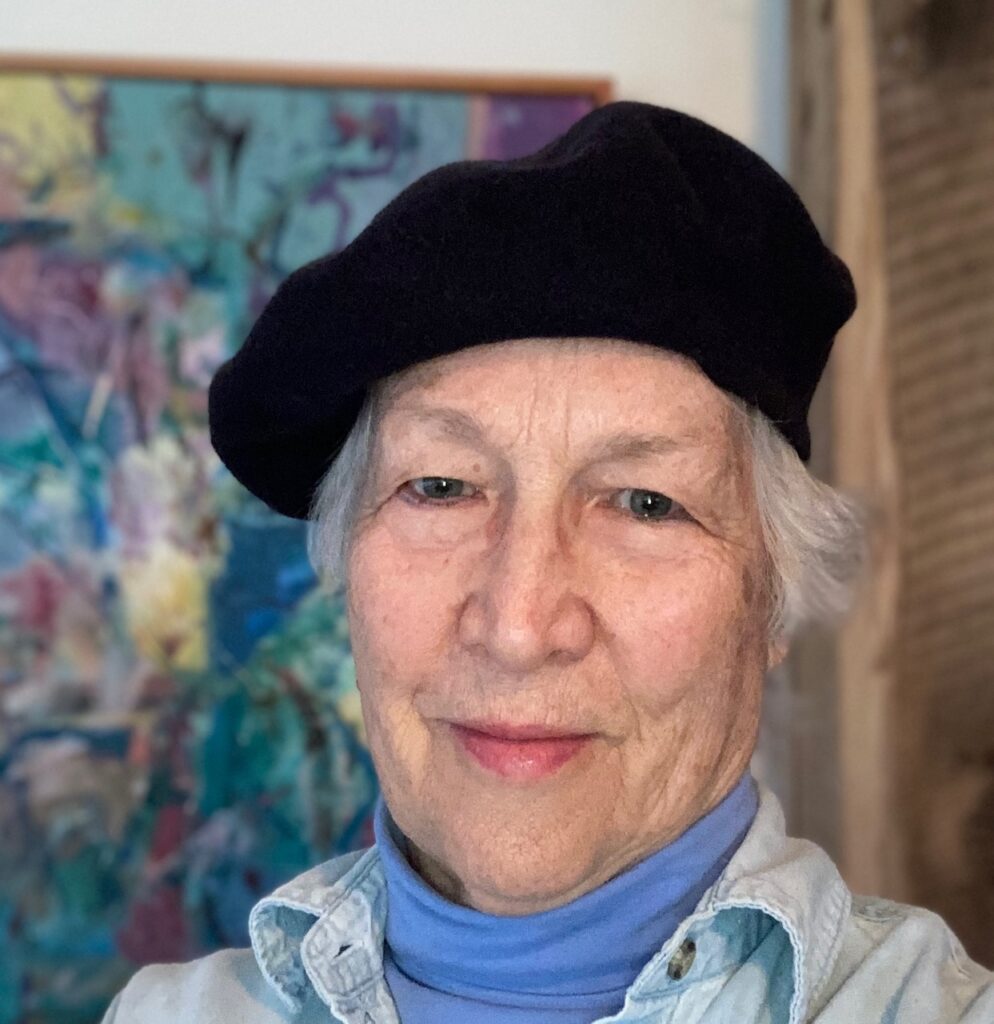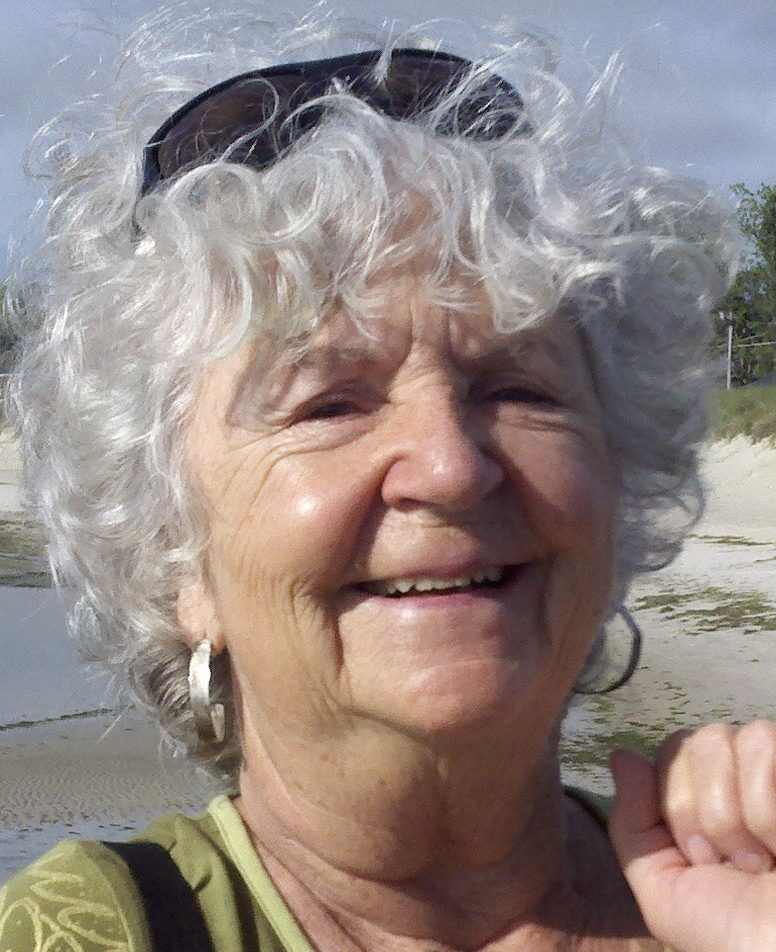 Meet Eliza Hoover
In 1992, I left law practice in Harrisonburg, moved to Cape Charles on the Eastern Shore of VA, and turned to my lifetime interest in painting. To my immense good fortune, Lynn Wyatt, an abstract artist from New York, was living in Cape Charles at that time. I studied painting and drawing with Lynn for several years, interspersed with other nationally known artists including Barkley Sheats, and summer programs at the Hawthorne School of Art in Provincetown, MA. Returning to Harrisonburg in 2001, I discovered Beverly Street Studio School in Staunton, where I have studied continuously with many different professional artists, including weekly classes during several years with Robert Stuart, and later, for many years, weekly classes with Ron Boehmer. BSSS workshops with other excellent professionals deepened my art. Summers in the early 2000's included weeks of intensive painting at Orkney Springs with local artist and JMU professor, Jerry Coulter. My work has been shown in numerous juried shows in Staunton, Harrisonburg, on the Eastern Shore, and in other venues up and down the Valley. I was a "founding mother" of OASIS gallery in Harrisonburg, which originated as a fine arts gallery but later became predominantly a fine artisan gallery, and I continue to display there. As a member of COART gallery in Staunton for years, I am deeply grateful for the association with other serious artists which I enjoy there.
Non-art education and interests: UVA Law Degree 1977; Radcliffe MAT 1962; Mary Baldwin College BA 1959. Varied Buddhist workshops and studies; grandchildren and family and friends; birding, hiking and the natural world; travel; and The Religious Society of Friends (Quakers.)
Eliza Hoover Artist's Statement
Significant painting, as any good creative endeavor, comes from that intermediate space, the connection of the ultimate, unknowable spirit within the artist and the phenomenal world without. That essential connection between the artist's spirit and the external world is made visible in the created object. Painting is not work, but "enlightened play…..rediscovering through art, one's essential wholeness and connection to the physical world." (Fairfield Porter)
Always risking, always pushing beyond what might be acceptable, listening to the voice which urges: "Launch yourself recklessly towards your dreams. Wake up and be desperate.... Try anything. Be careful with your calculations. A calculated life is seldom radiant." (Enrique Celaya in On Art and Mindfulness.)
BSSS instructor, Ron Boehmer, with whom I have worked for more than 15 years, strongly encourages each artist to come from her/his unique spirit. The essential skills and study of the practice of art must always be used in such a way as to reflect the innate wisdom and spirit of the artist.
I often work on large canvases so that my entire body is involved. Much of my time is spent walking back and forth, studying the painting from different distances and in different lights. I wish often for the assistance of a Joan Mitchell "diminishing" mirror.
When faced with a large empty canvas, one energetic brush stroke triggers a leading which produces the next. I am led by the painting, by that color or first stroke on the white canvas, then repeatedly stepping back to see and question what is happening, bringing to bear all the years of experience, and the knowledge and skills absorbed from so many gifted professors, professionals, and students from BSSS and elsewhere. Playing with energy, color, shape. Back and forth, close to the canvas, mixing colors, using brush or palette knife in broad swipes, walking away. Repeating. Sometimes a figurative image may appear, and, if so, I follow that direction.
Celaya says: "Creating a work ought to be a conversation between you and the work in which you are the quieter of the two."
From many failures and struggles can come a painting which seems to arrive easily and effortlessly, the product of the many unfinished ones which are put away for days, months, and sometimes years, to be re-examined later with fresh eyes and a new perspective. On re-examination they sometimes are found to have more value than earlier believed. Recently, an interested purchaser explored my racks of older paintings. She discovered a painting I had relegated to the bins, but years later, with fresh eyes, I applauded the painting and her choice, happy she had brought this successful painting out of oblivion.
I continue to explore.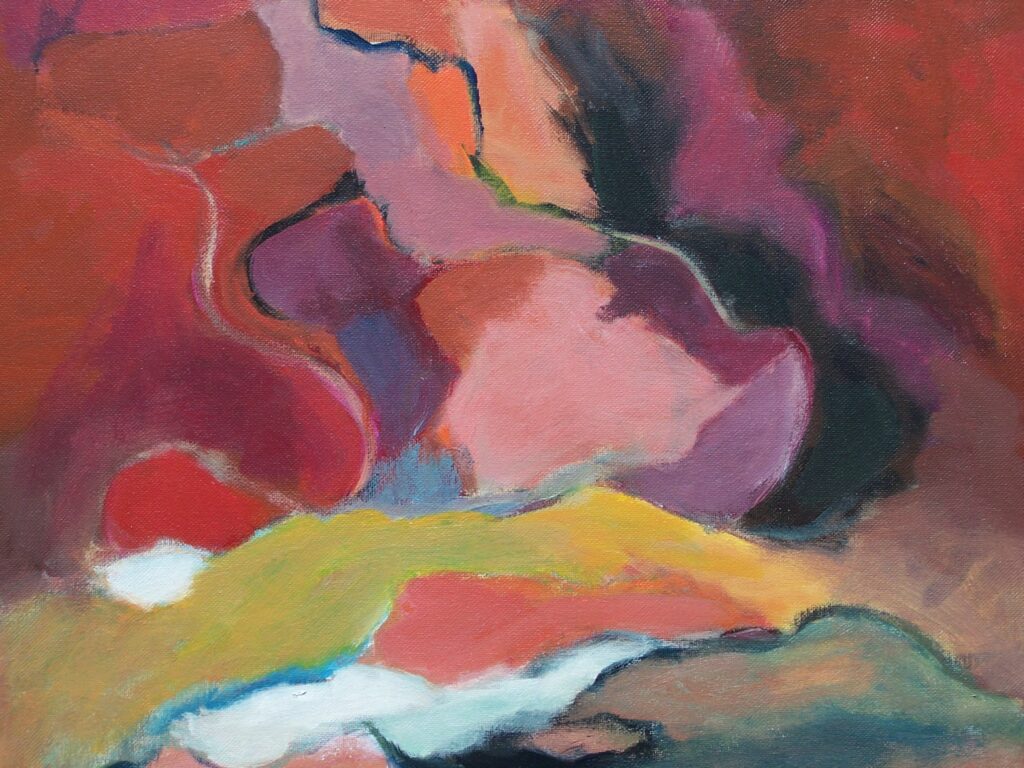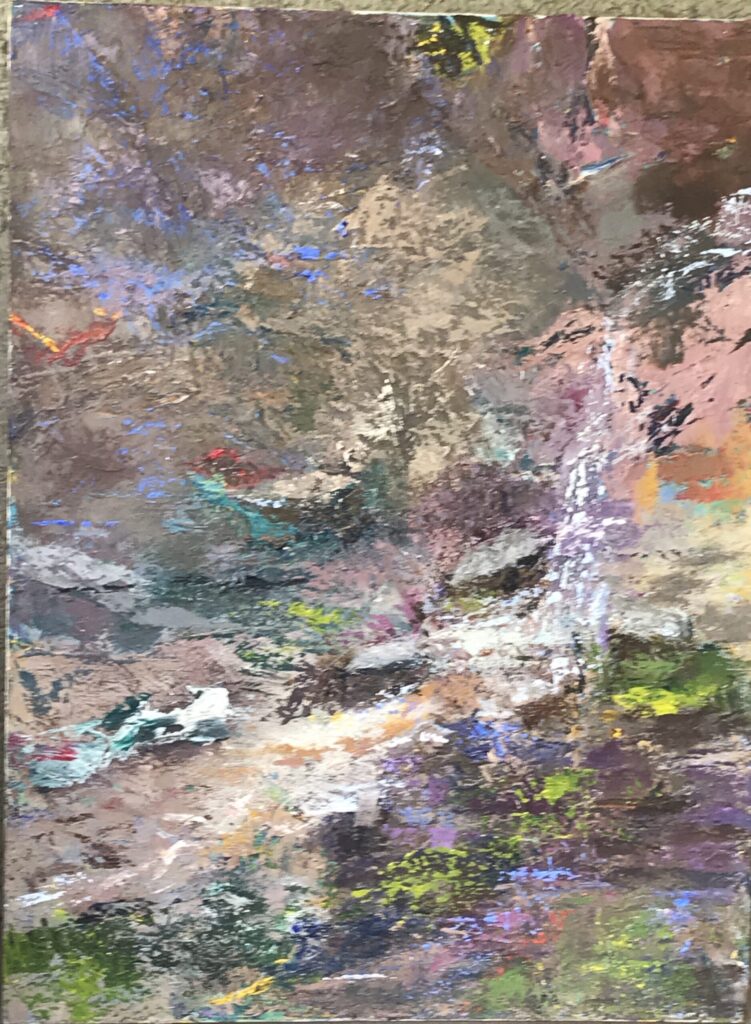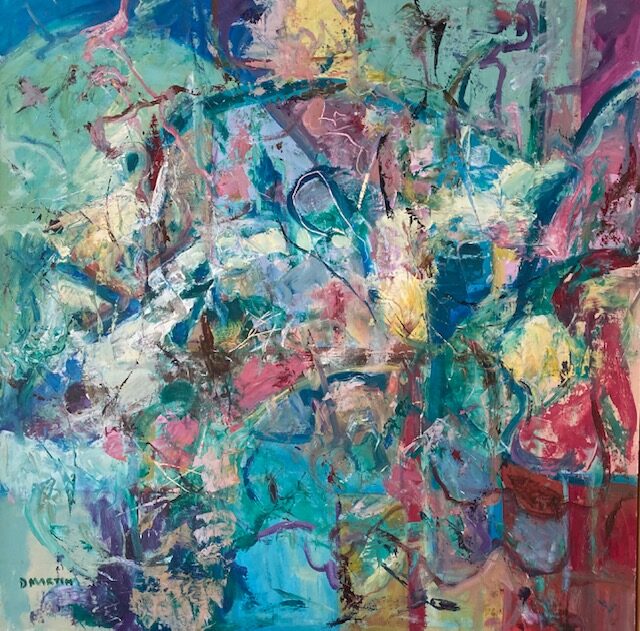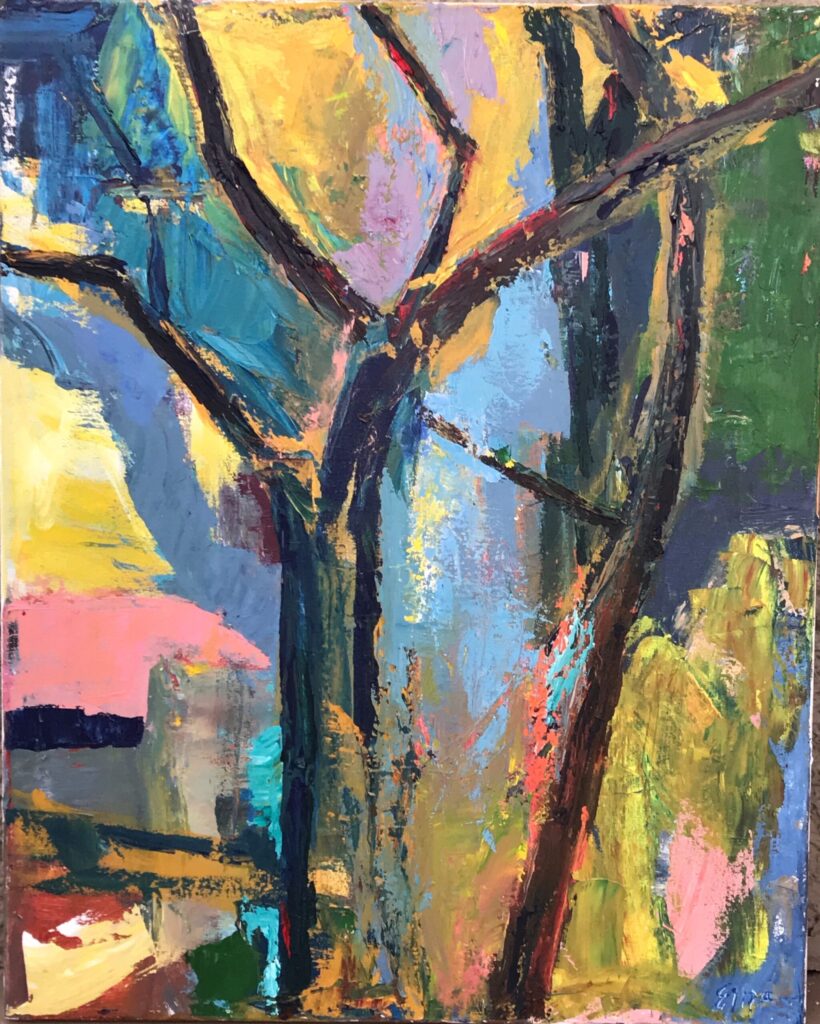 Join us for our First Fridays of the Valley Reception
May 6th, 5-7pm with flute duets by Claire Wayman and Andrea Nolley at 5:30pm
Light pre-packaged refreshments will be provided and a chance to chat with the artists.