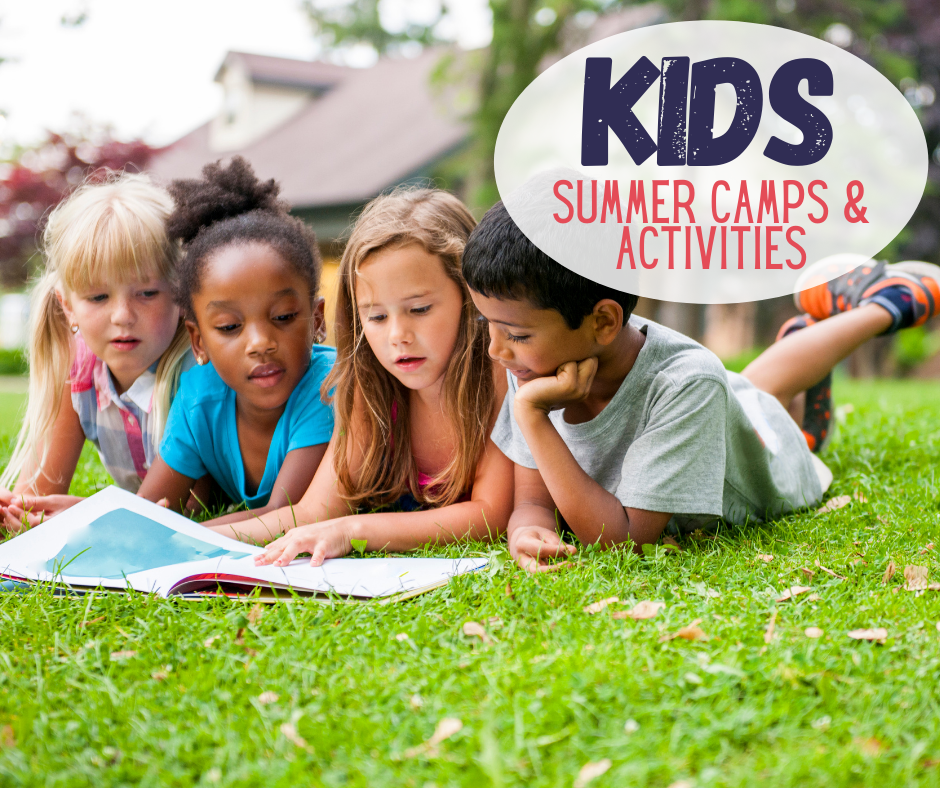 The weather is starting to warm up, and you might be thinking about summer plans and activities, and we're here to help! We've compiled some fun local ideas to do with kids during the summer in and around Harrisonburg!
Didn't include one of your favorites? Share it in the comments!
Summer Camps
LITTLE ROOTS GARDENING // Enjoy a garden-themed, week-long experience with hands-on learning, projects and gardening play. At the end, each camper will take home four projects they make throughout the week. Little Roots is partnering with Snapology of Harrisonburg for the extended camps. Snapology of Harrisonburg is a play-based S.T.E.A.M enrichment program. Join them for a week of fun in the garden - learn more on their website!
EXPLORE MORE DISCOVERY MUSEUM // A great place to spend a hot summer day, this hands-on museum offers fun and educational activities and camps for various ages. Learn more here.
ROCKTOWN YARN // Feeling loopy? Check out the various Craft Camps available from Rocktown Yarn in Agora Market. More info on their website.
HARRISONBURG CITY & ROCKINGHAM COUNTY // Check out the list of fun activities and camps that are offered by the city and county. Click through for more info on Harrisonburg activities and Rockingham activities.
EMERALD HILL FARM CAMPS // Ever wanted to learn more about life on a farm? Emerald Hill Farm offers great (and educational!) summer camps. Learn more on their website!
HORIZONS EDGE SPORTS CAMPUS // Check out Camp Edge for specialty day camps in basketball, volleyball, soccer + more! View more details here.
MASSANETTA SPRINGS // Netta Day Camp offers plenty of week-long themed camps - check out the list here!
BLUE RIDGE COMMUNITY COLLEGE // Don't miss the Learning Can Be Fun program for great options throughout the summer - more info here!
LEARNING UNBOUND // Check out these fieldtrips for 5th-8th graders that create engaging learning opportunities through hands-on experiences. Learn more about their theme-based experiential learning opportunities here!
ARTS COUNCIL OF THE VALLEY THEATER CAMP // The Classical Conservatory Camp will feature master classes with professional performing artists, and an end-of-camp showcase of monologues and scenes. More info here!
EMU'S SUMMER MUSICAL THEATER PROGRAM // Two three-week musical theater intensives will be offered at Eastern Mennonite University for students grades 4th-12th, culminating in a revue (for the junior program) and the musical Mama Mia! for the senior program. More info here!
ART WITH MRS. JAYNIE // Looking for a virtual summer experience in art without leaving your home? Mrs. Jaynie offers a variety of virtual summer classes - and all of the supplies get sent directly to your home! Learn more about these offerings here!
JUICEWORKS3D // This is a 3D digital skills program for kids ages 9-12, that teaches 3D design, modeling, and fabrication. Check out their summer camps and after-school programs!
SNAPOLOGY OF HARRISONBURG // Snapology provides interactive, STEM/STEAM programs for children featuring technology and popular building toys (think LEGO® bricks). They have week long summer camps throughout the summer!
Activities
Need some other ideas to keep kids busy this summer? Don't forget about the great local parks, hiking opportunities, and pools available!
LOCAL PARKS // Harrisonburg and Rockingham County boast a plethora of parks (and many inexpensive recreational activities) through Harrisonburg City Parks and Rockingham County Parks services. From biking and walking trails to sand volleyball and pickleball courts to frisbee golf and more, there is no shortage of fun to be had in these fun outdoor spaces. Check out the recent Rockingham Park at the Crossroads and an old favorite: Riven Rocks!
HIKING // We are privileged to live in the Shenandoah Valley, a place with so many incredible outdoor activities like hiking and biking. Check for a trail that suits your crew in Shenandoah National Park, Reddish Knob, and many more local hiking spots.
POOLS // Check out our previous blog post on great places to swim! Read the full blog here.
Looking for more kid fun? Check out the Harrisonburg-Fun For Kids Facebook Page